Absence of Gurley hinders offense for Rams in season-ending loss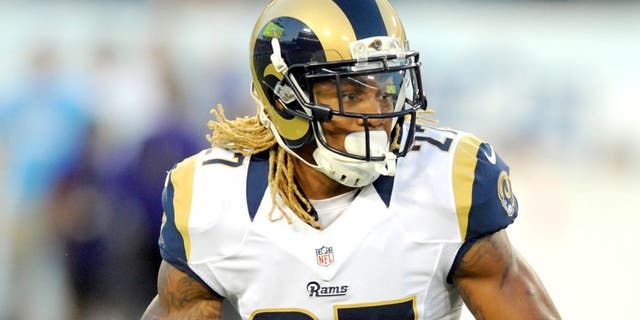 The St. Louis Rams felt the absence of standout rookie running back Todd Gurley in Sunday's 19-16 overtime loss at San Francisco.
The Rams did rush for 133 yards - the same total that Gurley managed in a 27-6 win over the 49ers on Nov. 1 - but nearly half of that output came on three attempts. Otherwise, St. Louis had 67 yards on 30 carries as its bid for a season-ending four-game winning streak was denied.
"They are a stout front," Rams coach Jeff Fisher said of the 49ers. "Disregard their rankings in rushing defense. They're a stout front. They are hard to move. When they anticipate run, they play it well. They are sturdy. We ran the ball. We had over 100 yards rushing. We had the big play out of Benny (Cunningham) early. It's just hard."
Tre Mason, starting in place of Gurley, had a team-high 44 yards on 18 carries. Cunningham, despite a 40-yard run, added 38 yards on four attempts as St. Louis was blanked in the second half.
Following the game, Fisher disclosed that Gurley was dealing with a mild case of turf toe. Despite missing three full games, Gurley finished third in the league with 1,106 yards rushing while also scoring 10 touchdowns.
"Nothing that's going to set him back, nothing that's going to be a problem for him, but we didn't feel like it was necessary to mess with it and create the possibility where we could damage the joint a little bit more," Fisher said. "So, we decided to hold him today."