Aaron Rodgers shows up Clay Matthews at charity softball game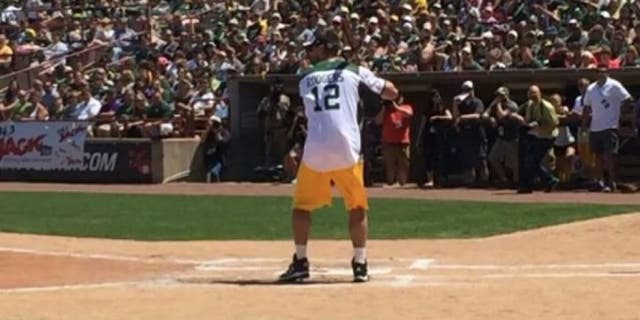 NEWYou can now listen to Fox News articles!
Jordy Nelson is still recovering from a torn ACL suffered last preseason, but it didn't stop him from hosting his annual charity softball game on Sunday. Not only did he put on the event, but he participated, too, hitting a big fly to right field.
The game was filled with homers and lots (and lots) of scoring as it ended with a football-like score of 30-28 thanks to a walk-off home run from Mitchell Henry.
Aaron Rodgers also went deep off of Clay Matthews and proceeded to flip his bat before going into a home run trot around the bases. He did all that after calling his shot like Babe Ruth.
If this kind of offense is a sign of things to come for the Packers, they are going to score points in bunches this season.