Aaron Rodgers is thinking about getting into movies after his NFL career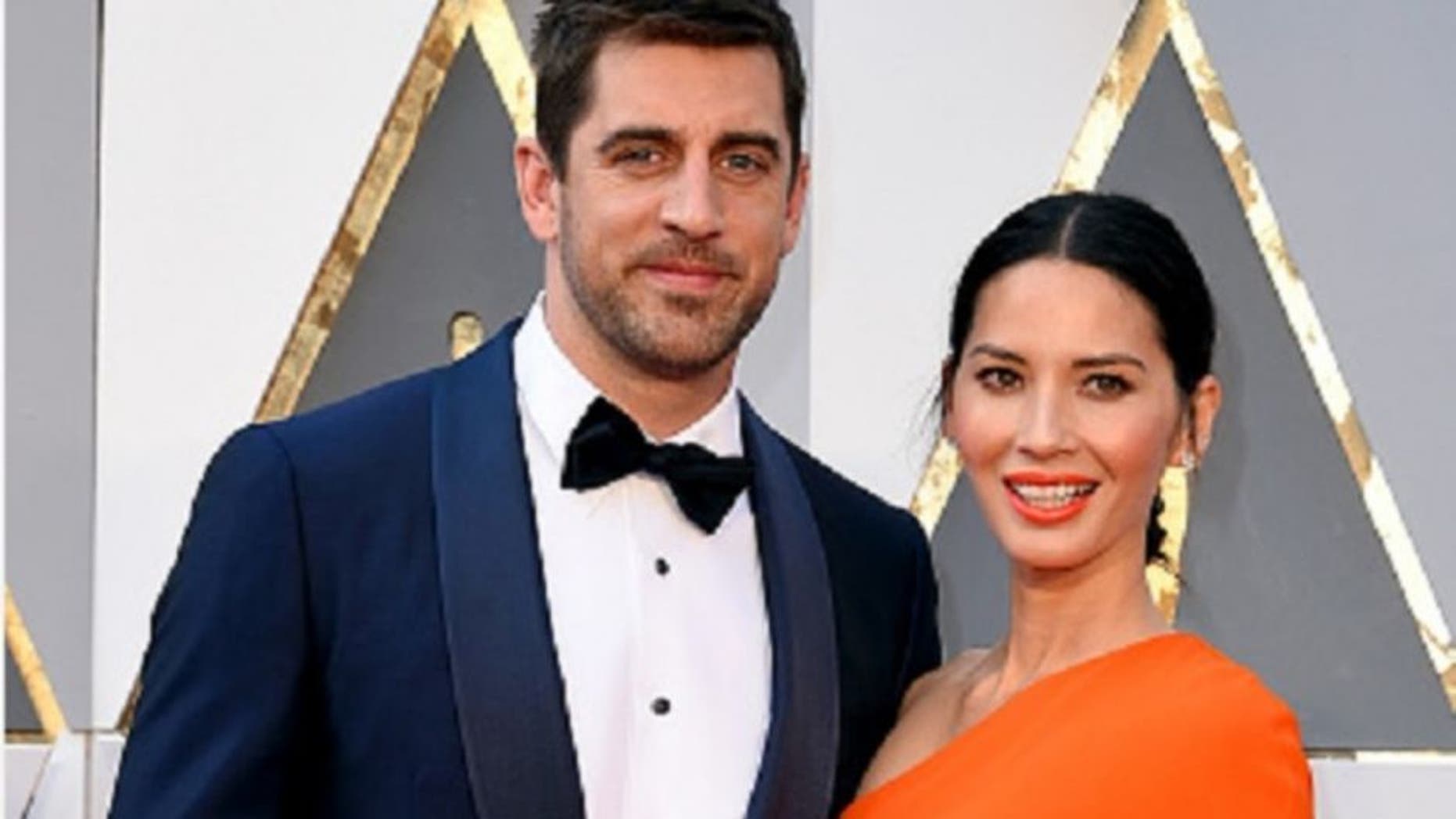 Aaron Rodgers has played 11 years in the league, but for the Green Bay Packers star quarterback it's never too early thinking about what he'll do once he hangs up his cleats.
And it looks like he might follow in the footsteps of his longtime girlfriend Olivia Munn and get into the movie business. During an interview with former teammate A.J. Hawk, Rodgers discussed his affinity for film making.
"I just want to continue to learn," Rodgers said, via ESPN.com. "I have plenty of charitable endeavors that'll keep me busy and plenty of business ventures that'll keep me busy, but I'm going to have to find a way to fill that competitive void when [football] is done, and I don't think it's going to be playing in an over-35 basketball league or making a run at the Senior Tour, which every golfer believes they can do. Let me tell you: That can't happen, not for guys like me.
"It's going to have to be something that involves competing, even if it's putting together special projects and trying to make impactful films, or doing some amazing charity work that impacts the world on a bigger scale. I think it'd be a lot of fun to fill those competitive voids."
Rodgers admits that watching Munn star in blockbusters like "X-Men: Apocalypse" and the HBO series "Newsroom" has piqued his interest in movies.
"Being able to be around Olivia the last couple years, beginning to see her world, that world is really interesting to me," Rodgers told Hawk. "I'm a fan of documentaries, and to be able to be a part of a group that's bringing awareness to subjects that don't get a lot of attention at times [is appealing]. I enjoy the TV program VICE, because they tackle some really interesting issues. To be a part of something like that would be really interesting."
Now, before Packers fans start to fret that their franchise quarterback has one foot out the door, Rodgers isn't thinking about leaving the NFL anytime soon.
"I don't think there's an end in the near future to me playing at a really high level. Obviously, you want to go out on your own terms, you want to go out as a champion, but that only happens for a select few. The last thing you want to do is go out and not be able to play worth a damn. It's finding that sweet spot where you're still playing at a high level and you can go out as a champion."