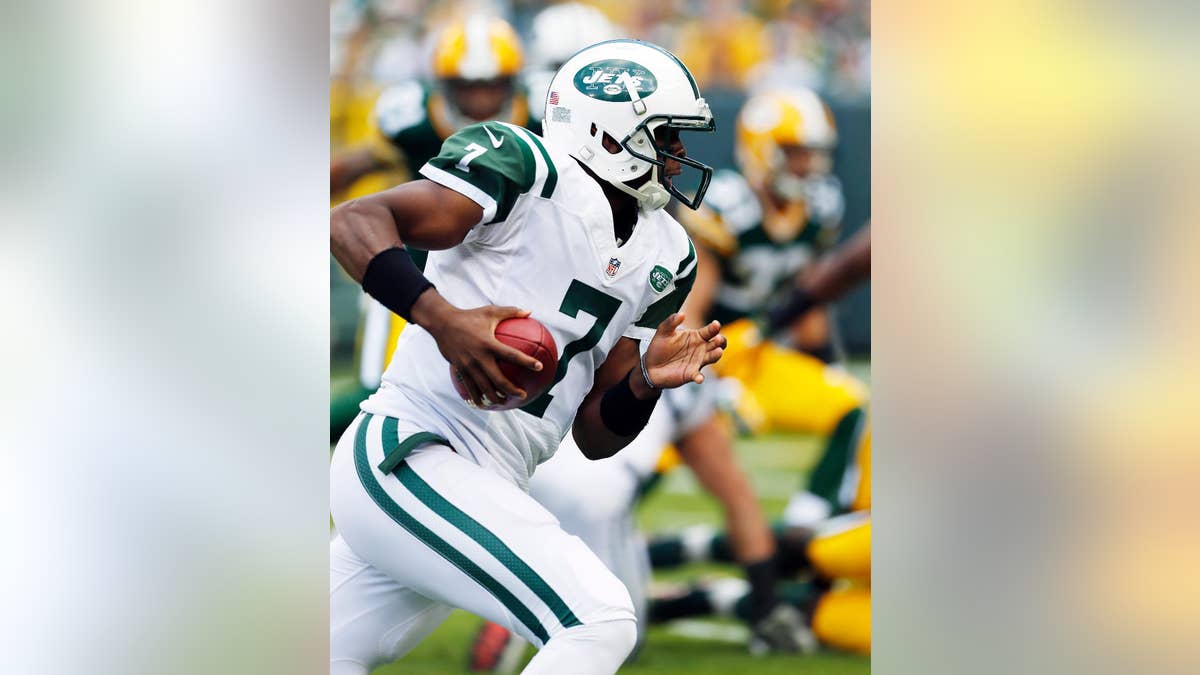 DETROIT – Since Aaron Rodgers took over as Green Bay's starting quarterback in 2008, the Packers have beaten the Detroit Lions with regularity — as long as Rodgers has been healthy.
He wasn't last year, when the Packers were blown out in Detroit on Thanksgiving Day. But the Green Bay star will be on the field Sunday, ready to take aim at the Lions' shaky secondary.
"We've had some success against them over the years, but I don't think you can point to one specific thing," Rodgers said. "Probably, if you point to anything, it's probably turnover margin and big plays. We've done a pretty good job of taking care of the football against them the last few years, and our defense getting some turnovers."
The Packers (1-1) have won 15 of the last 17 meetings with Detroit, and they're 9-1 when Rodgers plays. The one loss he took part in came in 2010, when Rodgers left the game in the first half with a concussion. Last season, Rodgers was out with a fractured collarbone when Green Bay lost to the Lions 40-10 on Thanksgiving.
Packers offensive lineman Josh Sitton caused a stir before that game when he called Detroit's defensive players "dirtbags." The Lions responded by outgaining Green Bay 561-126.
Detroit (1-1) has been impressive defensively so far this season, but the secondary remains a concern. The first two opposing quarterbacks, Eli Manning of the New York Giants and Cam Newton of Carolina, didn't do too much damage against the Lions' defensive backs. But Detroit has already lost cornerbacks Bill Bentley and Nevin Lawson to season-ending injuries. Safety James Ihedigbo has been dealing with a neck problem.
The Lions had already lost defensive backs Louis Delmas and Chris Houston in the offseason.
Rodgers presents an obvious challenge for Detroit. He shook off a tough opening loss to Seattle and threw for 346 yards and three touchdowns last weekend against the New York Jets.
"Well, he gives you so many problems," Lions coach Jim Caldwell said. "He's got a quick release, which I think is obviously a hallmark of a guy that does a great job in that area. He also has a great understanding of his offensive system, so he's smart. He can use his feet, not only to buy a little time in the pocket, but he can also get outside of the pocket and hurt you because he can run and he can cover ground."
Here are a few other things to watch in this early NFC North clash:
ONE DIMENSIONAL?: The Lions still could use more offensive balance — there are times when they rely too much on star receiver Calvin Johnson — but Rodgers is not exactly spreading the ball around either.
Green Bay WR Jordy Nelson was targeted 30 times over first two games, and he has 18 catches.
"This is a long season and guys will get different opportunities throughout the year," Rodgers said. "This last week and the second half of the Seattle game, our tight ends were not pass receivers first. They were blockers first, and more specifically, pass blockers. ... When your primary (receiver) is winning the one-on-one battle, they're going to get the football. That's why Jordy got the ball so much on Sunday. As we settle into our protections and settle into our roles, guys will get even more opportunities."
FOR KICKS: The Lions drafted K Nate Freese in the seventh round out of Boston College, but the rookie is off to a slow start, missing three of his first five field goal attempts. All the misses were from beyond 40 yards, but the pressure will be on for Freese to steady himself.
FIGURING IT OUT: The Packers have had mixed results with a tweaked defense, which includes using a 4-3 look along with a 3-4. Last weekend, Green Bay allowed touchdowns to the Jets on the first three drives, then gave up only three more points the rest of the way.
SPUTTERING: Although Johnson and Detroit QB Matthew Stafford remain one of the game's most dynamic tandems, the Lions haven't been able to support them with a consistent running game so far. Detroit is averaging 3.04 yards per carry, with neither Joique Bell nor Reggie Bush having been all that efficient.
POWER UP FRONT: Detroit's defensive line has long had the potential to be great, and Ndamukong Suh's group is living up to expectations to this point in 2014. The Lions already have seven sacks, and Detroit is allowing only 2.5 yards per carry.
___
AP NFL website: www.pro32.ap.org and www.twitter.com/AP_NFL