Aaron Rodgers has 'fun' beating Bears at Soldier Field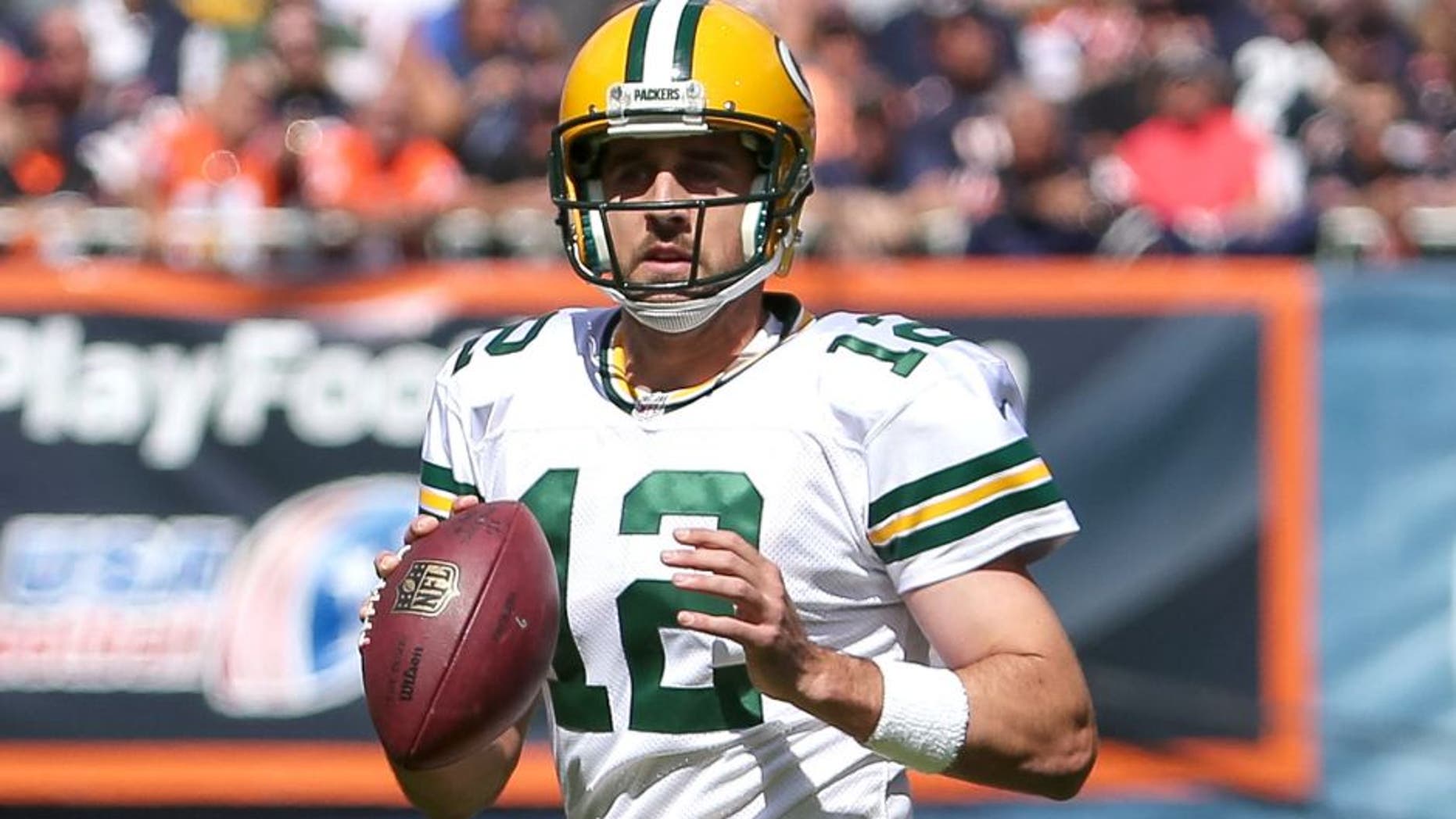 Green Bay Packers quarterback Aaron Rodgers wasn't too tied up in the moment, as his team took down the Chicago Bears, 31-23, at Solider Field on Sunday. The NFL's reigning MVP was able to let loose and enjoy himself a little bit.
"It's always fun beating the Bears," Rodgers said, per Fred Mitchell of the Chicago Tribune. "It's always ramped up a little bit more because of the rivalry and the history."
Rodgers threw for less than 200 yards, but he completed nearly 80 percent of his pass attempts and threw three touchdown strikes. Two of his touchdowns went to James Jones, as the veteran receiver helped reestablish their on-field connection.
Even though Rodgers posted an impressive passer rating of 140.5 against the Bears on Sunday, his performance didn't top either of the times he went up against his rivals from Chicago last season. In 2014, Rodgers posted a 151.2 passer rating against the Bears at Soldier Field and followed it up with a 145.8 rating in the rematch at Lambeau.
So long as he keeps putting up insane statistics against them, Rodgers will keep having "fun" when the Packers play the Bears.
(h/t Chicago Tribune)