Aaron Rodgers defends Colin Kaepernick, says embattled QB 'should be on a roster'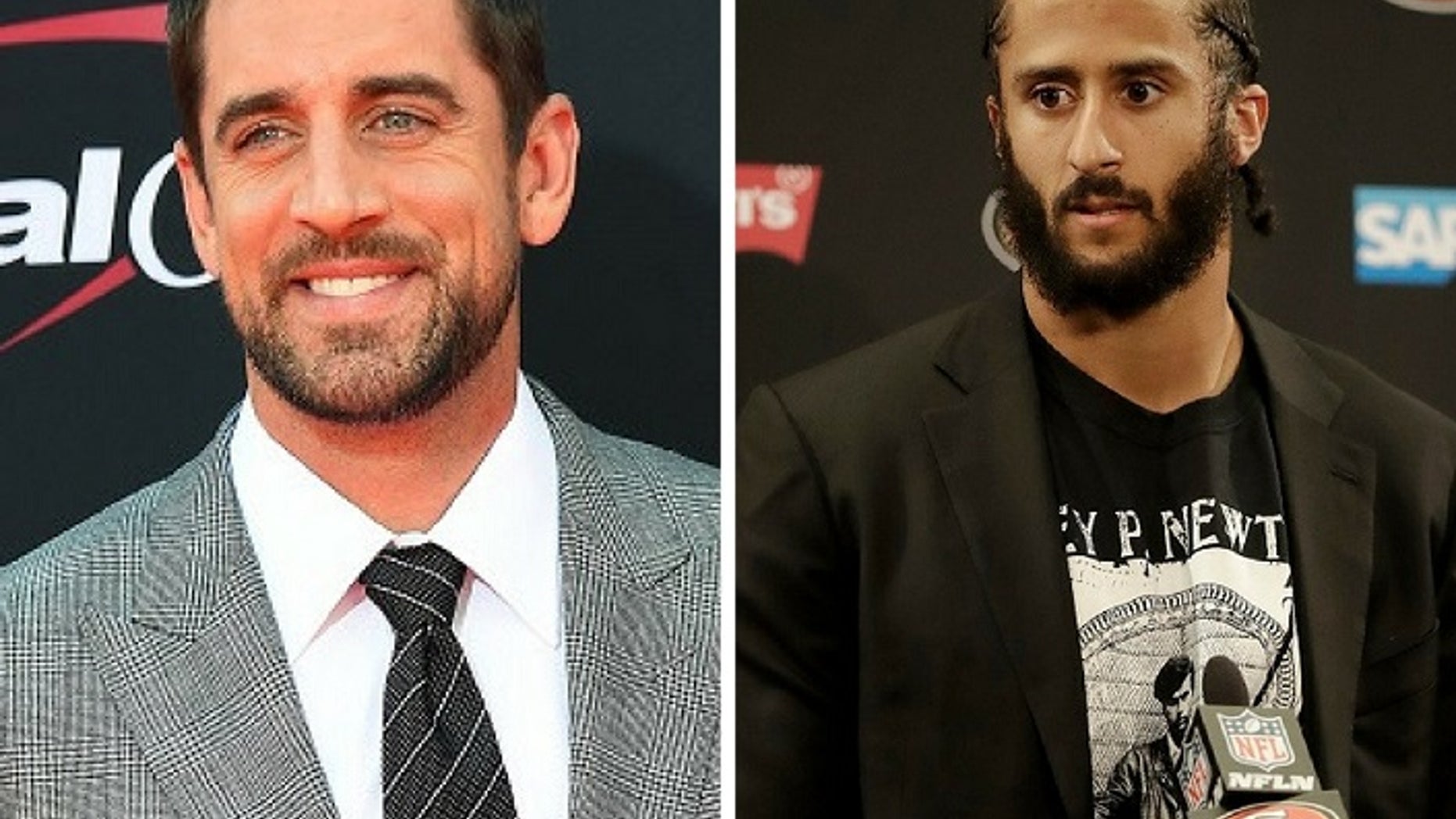 Green Bay Packers star quarterback Aaron Rodgers said former San Francisco 49ers quarterback Colin Kaepernick "should be on a roster right now" but said he is not "because of his protests" during the playing of The Star Spangled Banner.
Rodgers told ESPN he thinks Kaepernick should play in the NFL, but he believed the former quarterback's national anthem protests were keeping him from a job.
"I think he should be on a roster right now," Rodgers said. "I think because of his protests, he's not."
Rodgers, 33, said he would not sit during the anthem, as some NFL players have done as a sign of support for Kaepernick. Rodgers, however, defined Kaepernick's protests as being "peaceful and respectful."
HANK AARON SAYS HE WON'T WATCH NFL BECAUSE OF HOW COLIN KAEPERNICK WAS TREATED
"I'm gonna stand because that's the way I feel about the flag -- but I'm also 100 percent supportive of my teammates or any fellow players who are choosing not to," Rodgers said. "They have a battle for racial equality. That's what they're trying to get a conversation started around."
When asked how he felt about Kaepernick's reason for protesting, Rodgers said it was difficult to place himself in Kaepernick's shoes.
"I think the best way I can say this is: I don't understand what it's like to be in that situation," Rodgers said. "What it is to be pulled over, or profiled, or any number of issues that have happened, that Colin was referencing -- or any of my teammates have talked to me about."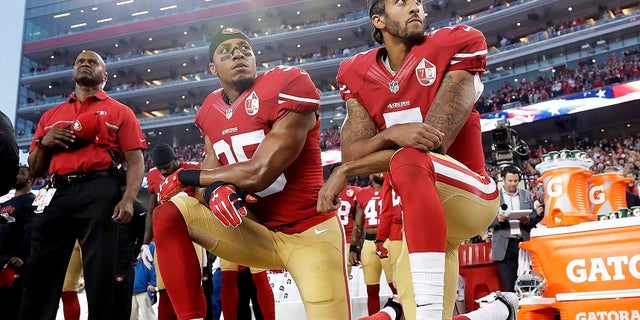 Rodgers said the issue is something the U.S. "needs to remedy and improve."
"But I know it's a real thing my black teammates have to deal with," Rodgers said.
Kaepernick, 29, became a controversial figure last year after he refused to stand for the national anthem before NFL games, instead choosing to kneel in what he called a protest against police oppression of people of color.
JIM BROWN CRITICIZES KAEPERNICK-STYLE PROTESTS: 'I DON'T DESECRATE MY FLAG'
Prior to the protests, the Kaepernick-led 49ers lost, 34-31, to the Ravens in Super Bowl XLVII. Kaepernick was signed to a six-year contract extension following the Super Bowl appearance, but his play took a hit afterward. Kaepernick opted out of his contract with the team in 2017, becoming a free agent in March and garnering little interest from the league.
The Associated Press contributed to this report.