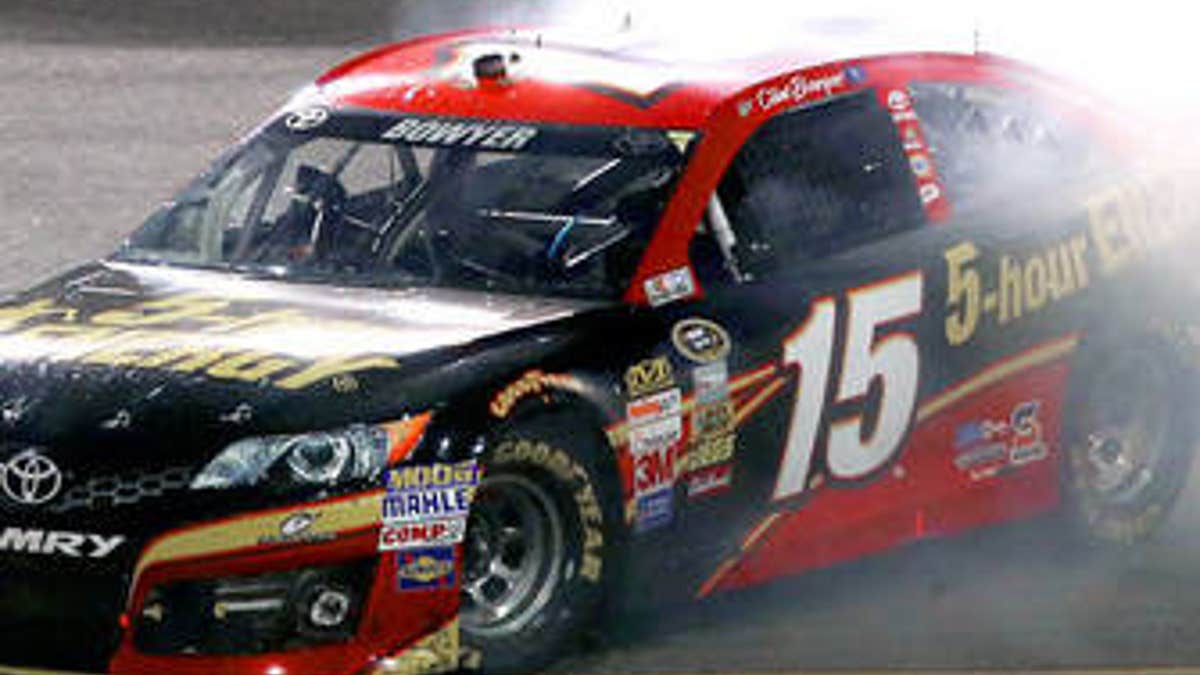 DOVER, DEL. – After a tumultuous three weeks for Michael Waltrip Racing, the organization finally received some good news Friday: 5-Hour Energy will continue as the primary sponsor for Clint Bowyer's No. 15 Toyota.
5-Hour Energy released this statement on its Facebook page Friday morning:
"This week the 5-hour Energy team met after the New Hampshire race to discuss our future with Michael Waltrip Racing. While our original plan was to announce the status of our sponsorship at the end of the year, this timeframe left many concerned about their future. There are scores of passionate fans, numerous charitable organizations, and hundreds of hard-working MWR employees and their families who are directly impacted by 5-Hour Energy's NASCAR sponsorship. After several internal discussions and meetings with MWR, we are prepared to announce our decision ahead of schedule. 5-Hour Energy will be back as a sponsor of MWR and Clint Bowyer for 2014. We look forward to another great year of competitive racing. Go 15!"
Bowyer's Sept. 7 spin at Richmond International Raceway set off a chain reaction that included NASCAR penalizing MWR teammates Martin Truex Jr. and Brian Vickers and fining the organization $300,000. As a result, Truex fell out of contention for the second wild-card spot in the Chase for the Sprint Cup.
5-Hour Energy president Scott Henderson told the Associated Press on Sunday at New Hampshire that the penalties had made him unsure about continuing the sponsorship.
"There's a lot of talk about integrity," he said. "When the guy who's in charge can say, 'I can do whatever I want and I'm going to do it and I just did,' I wonder about integrity. I want to make sure we can win in this sport, OK?"
Bowyer enters this weekend 10th in the Sprint Cup standings. 5-Hour Energy joined Bowyer's racing effort when he moved to MWR at the start of the 2012 season. The 34-year-old Emporia, Kan. native has eight career wins and finished a personal-best second in the Cup standings last season after his seventh full year on the tour.