4-time Pro Bowler Arian Foster announces retirement from NFL after 7 years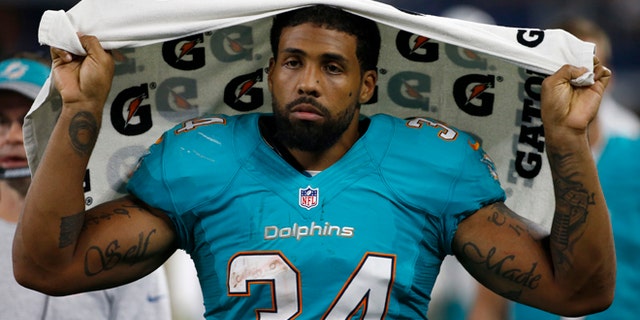 MIAMI (AP) – Four-time Pro Bowler Arian Foster says he can no longer take the punishment an NFL running back endures, so he is retiring midway through an injury-plagued season with the Miami Dolphins.
Foster, 30, tried to come back from a torn Achilles tendon, but was slowed this season by groin and hamstring injuries. He announced his retirement Monday on the website Uninterrupted as the Dolphins began their bye week.
The team confirmed the decision, effective immediately.
"There comes a time in every athlete's career when their ambition and their body are no longer on the same page," Foster wrote. "I've reached that point. It's hard to write those words because this game has been everything to me ... my therapy, my joy, my solace and my enemy."
Foster, who is Mexican-American signed a $1.5 million, one-year contract with the Dolphins in July after spending his first seven NFL seasons with the Houston Texans. He holds the Texans' franchise record with 6,472 yards rushing.
This season he rushed for 55 yards on 22 carries, and he had 5 yards on three carries Sunday against the Buffalo Bills.
"My father always said, 'You'll know when it's time to walk away,'" he wrote. "It has never been more clear than right now. I'm walking away with peace. I know it's not commonplace to do it midseason, but my body just can't take the punishment this game asks for any longer."
Foster was one of several Miami players this season to kneel during the pregame national anthem to protest social inequality. His playing time was curtailed with the emergence of Jay Ajayi, who tied an NFL record by surpassing 200 yards rushing in consecutive games.
Since 2010, Foster ranked second in the NFL with 115.2 yards from scrimmage per game, trailing only Le'Veon Bell's 121.9.
"No words to describe the appreciation and love I got for Arian Foster," former Texans offensive lineman Chris Myers tweeted. "Playing center for a player like him makes a career seem like a dream!"