3-year analysis: Grading the 2013 Packers draft class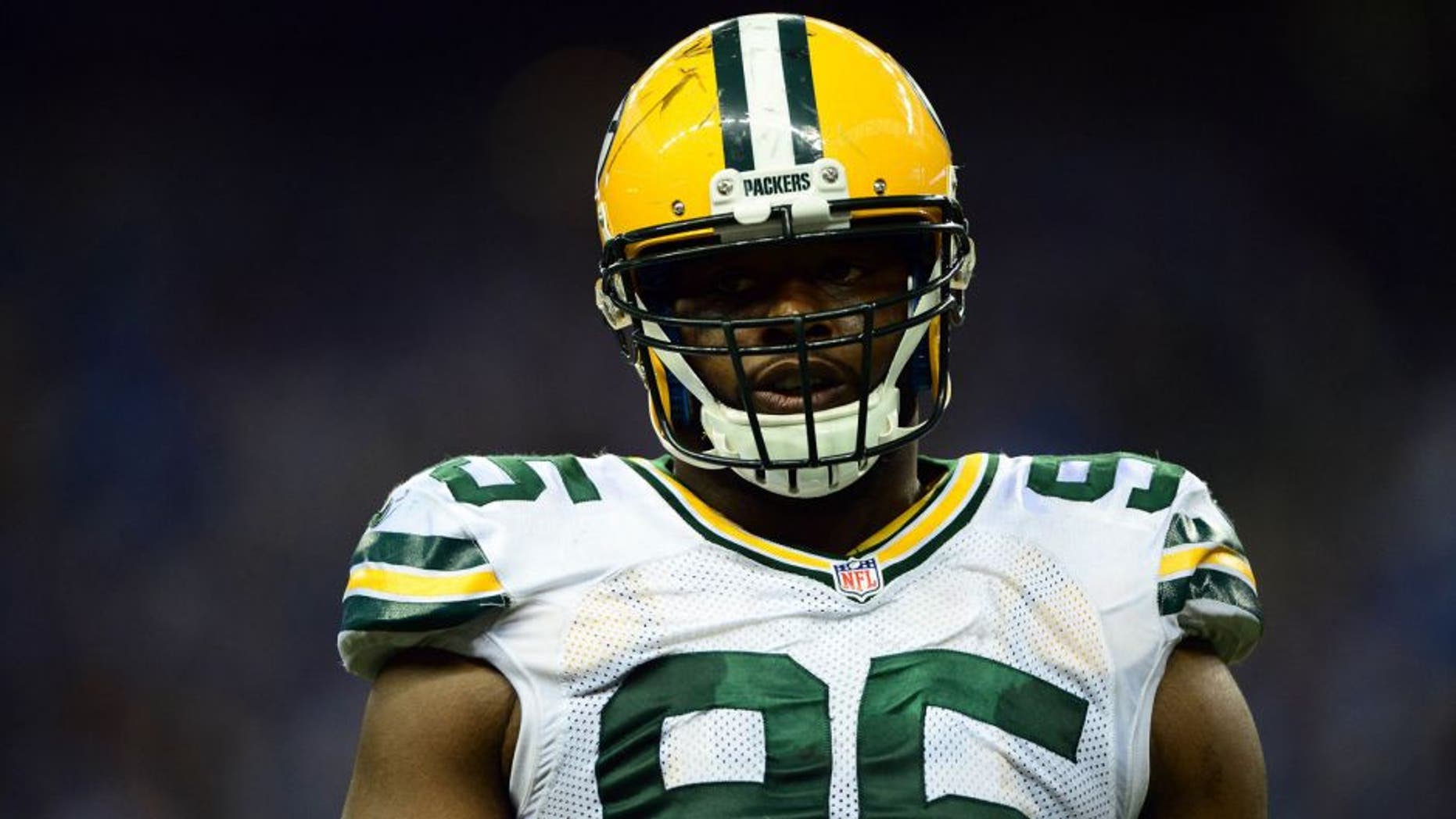 We all know the mantra by now: You can't really tell anything about a draft until 3-5 years down the road.
With that in mind, we're here to see exactly how the Green Bay Packers fared in the NFL Draft three years ago, in 2013. Certainly draft grades were handed out way back when, but for a true perspective read on.
Datone Jones, DE, UCLA (1st round, No. 26 overall)
Jones has performed below expectations in his three years with the Packers. He's recorded 51 tackles and eight sacks in 44 career games with only three starts. Green Bay head coach Mike McCarthy said the team will utilize Jones more as an "elephant" outside rusher this coming season, a move that could bring out more of Jones' natural athleticism. It will be a new role for Jones, who was more of a traditional 4-3 defensive end during college. He will need to show his playmaking ability in 2016 if the Packers are to pick up his fifth-year option.
Grade 3 years later: C-
Eddie Lacy, RB, Alabama (2nd round, No. 61)
Lacy's first two years were outstanding, as he rushed for 2,317 yards and 20 touchdowns, averaging 4.4 yards per carry. He struggled in 2015, however, rushing for 758 yards and three touchdowns on 187 carries, all career lows. McCarthy has said Lacy cannot play at the same weight that he did in 2015, leading the running back to start a new workout regimen this offseason. It appears to be paying off so far.
Grade 3 years later: B
David Bakhtiari, T, Colorado (4th round, No. 109)
Bakhtiari was the first rookie to start every game at left tackle for the Packers when he did so in 2013. He started every game in 2014 and was selected as a Pro Bowl alternate. Bakhitari missed the final two games of 2015 and the wild-card playoff game because of an ankle injury. The line struggled at points during his absence, demonstrating his importance to the Packers.
Grade 3 years later: A
J.C. Tretter, G/T, Cornell (4th round, No. 122)
Tretter did not play during his rookie year because of a broken ankle. A knee injury sidelined him for the first half of 2014, but he played in every game this past season, starting three and filling in for Bakhtiari when he was injured during the wild-card game.
Grade 3 years later: C+
Johnathan Franklin, RB, UCLA (4th round, No. 125)
Franklin never became the backup to Lacy that the Packers envisioned, as he was forced to retire after sustaining a severe neck injury in Week 12 of 2013. He rushed for 107 yards and a touchdown on 19 attempts in his 11-game career, with 103 of them coming against the Bengals in Week 3 of that year.
Grade 3 years later: D
Micah Hyde, DB, Iowa (5th round, No. 159)
Hyde has been a reliable cornerback and return man, though his return numbers fell off some this past season. He has appeared in 47 of 48 regular-season games in three seasons, recording 169 tackles, five interceptions and three punt-return touchdowns.
Grade 3 years later: A-
Josh Boyd, DT, Mississippi State (5th round, No. 167)
Boyd has played in 26 games in three seasons but suffered a season-ending ankle injury in Week 3 this past season. His best year was 2014 when he recorded 21 tackles in 15 games with four starts.
Grade 3 years later: B
Nate Palmer, LB, Illinois State (6th round, No. 193)
The Packers released Palmer this month, despite a career-high 68 tackles and one sack this past season, though he lost his starting job to Jake Ryan in December. He played sparingly his rookie year before missing 2014 with an injury.
Grade 3 years later: C+
Charles Johnson, WR, Grand Valley State (7th round, 216 overall)
Johnson has 10 regular-season starts, 602 receiving yards and two touchdowns, though none have come with the Packers, who released him after his first training camp. Johnson signed with the Vikings in 2014 and became their third-leading receiver that year, catching 31 passes for 475 yards. His production fell off to just 127 yards and nine catches in 2015.
Grade 3 years later: D
Kevin Dorsey, WR, Maryland (7th round, No. 224 overall)
Dorsey played three career games, catching one pass for four yards in 2014 before being released in February 2015. He briefly signed with the Patriots practice squad but was released a short time later.
Grade 3 years later: D
Sam Barrington, LB, South Florida (7th round, No. 232 overall)
Barrington was slated to be a key player on the Packers' 2015 defense before sustaining a foot injury in Week 1 that kept him out for the year. He was the team's nominee for the 2015 Walter Payton Man of the Year award, becoming involved as a local volunteer. Plus, he was the team's leading tackler in the 2014 postseason, finishing with 15 tackles. Not bad for a seventh-round pick.
Grade 3 years later: A-
Overall: Seven of 11 is the key stat with this draft class, as that's the number of players still with Green Bay. That includes a starting running back, tackle and return man plus a defensive end and a linebacker who could make big impacts in 2016.
First-round pick Datone Jones has played at a level below what you'd expect from a first-round pick. Eddie Lacy needs to seriously rebound this season if he wants to have a future with Green Bay. Sam Barrington and David Bakhtiari need to come back strong from their respective injuries.
These guys will all play a key role with the Packers in 2016 if all goes to plan. There are no guarantees that all of them will have success, however, especially Jones and Lacy. Ultimately, the Packers had the most success in this draft with their late-round picks, especially Bakhtiari and Hyde. Their early rounders, however, have delivered mixed results.
Grade 3 years later: B
Follow Nate Gotlieb on Twitter