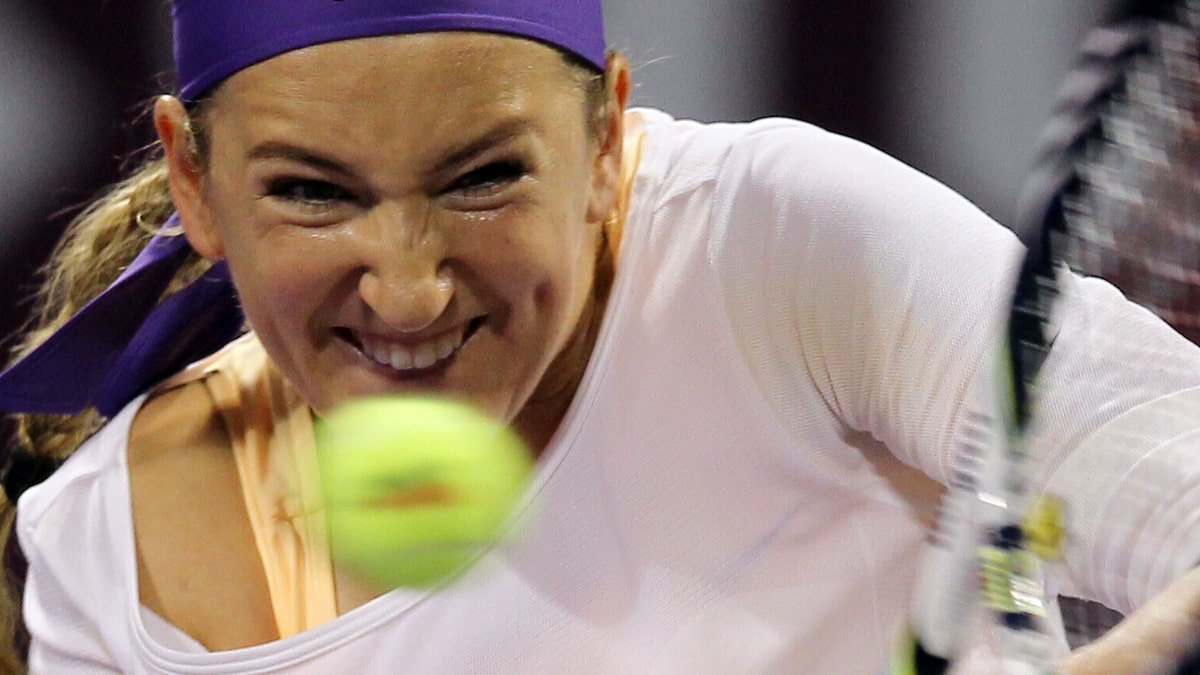 DUBAI, United Arab Emirates – Second-ranked Victoria Azarenka withdrew from the Dubai Championships on Tuesday because of a bone bruise in her right foot.
Azarenka, who was replaced by Serena Williams at No. 1 on Monday, said she hurt her foot a week ago in Doha, Qatar, en route to the final, where she beat Williams.
"I have been playing on it a lot over the last five days so going to a new tournament is too much to handle right now," Azarenka said. "It keeps getting worse. It was an unfortunate decision that I had to make, and I'm very disappointed."
Azarenka showed no signs of the injury during her run in Doha, where she successfully defended the title, nor did she mention any foot trouble. She said she will go to the United States to have the injury evaluated ahead of plans to play in Indian Wells, California.
She hinted that part of her decision had to do with playing two weeks in a row against some of the world's top players. Williams is also playing in Dubai, along with No. 4 Agnieszka Radwanska and No. 6 Angelique Kerber.
"Realizing that you play five days in a row against top players, sometimes it is too much," Azarenka said. "You just try to play. And I tried, but my body says no. I cannot force (it). I cannot put myself in a position to hurt myself. That would just be stupid."
The Belarusian, who has won her last 12 matches, including her second Australian Open, has dealt with injuries in all three of her tournaments this year.
She pulled out of her semifinal match in Brisbane, Australia, against Williams for what she said was a bad pedicure.
Then she came under fire at the Australian Open for a lengthy medical timeout in her semifinal match for what she said was a panic attack but was later attributed to breathing problems due to a rib injury.
Her latest withdrawal ensures Williams will remain No. 1 in the rankings for at least another week. Azarenka could have returned to the top spot if she reached the final and Williams lost earlier or lost to Azarenka in the final.