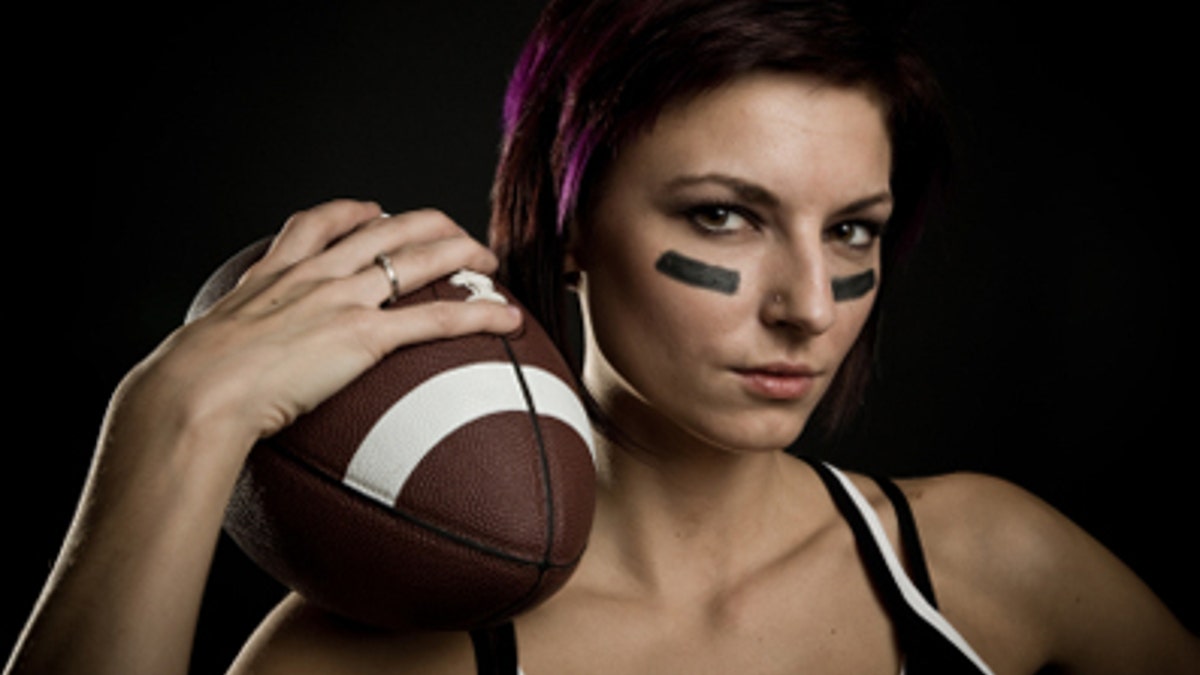 Buried in the dark depths of many homes, the man cave, that wonderful refuge, has long provided a space for boys to be boys while offering a momentary escape from the trials of family life.
But times are changing and women are increasingly entering the man cave to find a little solace of their own. Learning to share this recreational space isn't always easy, but a few tips can help ease the transition to a slightly more female-focused man cave.
First, men, let's put to rest the tired assumption that women are all buzzkills forcing you to retreat to some dark corner of the house for fun time. While your lady might not be a fan of your monster movie memorabilia collection, or share your passion for neon beer signs, women like to unwind in many of the same ways men do.
Get sporty
Take sports for instance: The fairer sex make up more than 40 percent of the fan base of the NFL, MLB and Nascar. In fact, female viewership of most sports has been growing greatly over the last decade, enough so that ESPN plans to launch a female-oriented brand, espnW, in the springtime, with plans to possibly turn it into its own television network in the future.
Start by finding a sport you both enjoy and redecorate a corner of the cave in his-and-her team colors. They don't even need to be the same team colors — a little sports rivalry in a relationship can be a healthy thing. Even if your sports interests don't perfectly align, that's fine, too. You might have to sacrifice a lazy Sunday morning spent watching SportsCenter so that the gals can throw a Wimbledon party, but be a gentleman and make the compromise.
Get turned on
Just as women are getting into sports in a big way, they are also getting into gaming, with members of the fairer sex making up 40 percent of regular video game players. And while your gal might not want to join you for a marathon session of Black Ops (or maybe she does; if so, that's all the better for you), many women have gotten into gaming thanks to systems geared more towards casual players. This market was once cornered by the Nintendo Wii, with its intuitive motion-based control system, but now both Microsoft's Xbox and Sony's Playstation tout motion-control add-ons for their systems. So for man caves that don't already sport a Wii or Xbox, consider purchasing one of these motion-based systems to create a more female-friendly gaming experience.
Drinks for everyone
The bar is another area where a few easy changes can make your cave a slightly more welcoming space. It's no secret that women are more likely to be counting their calories, particularly when it comes to alcohol. So for the carb-conscious women in your life, stock the bar with some alternatives to beer, like gin or vodka. In addition to making your wife or girlfriend happy, a shaker and some martini glasses will lend a touch of class to your man cave, perfect for a weekend James Bond marathon with the gents.
Now I know what you're thinking: At some point the man cave ceases to be a refuge for the men folk and just becomes another family room. The entire point of a man cave is to give spouses a little much needed space from each other. So work out which interests you share and can enjoy together, but make sure to schedule in a ladies' night or an afternoon just for the guys.