With Their Flock Growing, Where in L.A. Should Beyonce and Jay Z Nest?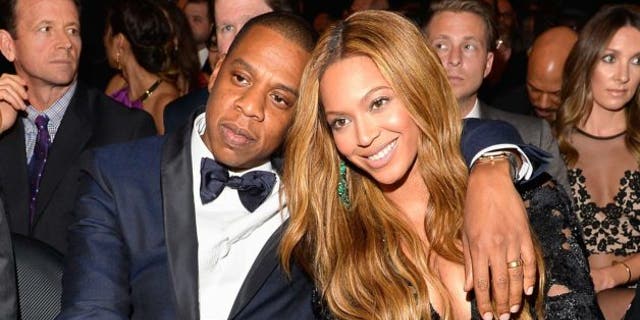 NEWYou can now listen to Fox News articles!
Now that Beyoncé has gone public with her baby bump and announced she's adding twins to the Bey Hive, she and husband Jay Z, the nation's high-profile serial renters, are finally serious about buying a Los Angeles pied-à-terre. The big question hanging over Southern California: Which ultraluxe property will the growing family of A-listers choose?
There have been rumors about the duo renting and making offers on area estates for a few years. In 2014 they were interested in a modern spec home built by Bruce Makowsky, but Minecraft creator Markus "Notch" Persson beat them to it, paying $70 million for the property.
There's also the gorgeous Beverly Hills mansion Tom Ford supposedly beat them out on, bidding $50 million against their $49 million. Since then, they have rented a few mansions in the area.
Now there's a new sense of urgency, since the Carter twins are most likely to make their appearance in June.
"Beyoncé and Jay Z are actively looking for the perfect house for their expanding family," an insider told People magazine. The insider noted that they have been checking out private kindergartens for their 5-year-old daughter, Blue Ivy, and seem ready to make the full-time move to L.A.
The same article mentions that the couple's No. 1 priority is privacy, but we can think of several other luxury features that would also be nice in a castle fit for music royalty—such as a recording studio, room for staff, and perhaps a big play area for the kids.
We did some searching and found a few likely candidates. We'll keep you posted on where they finally settle, but in the meantime, which of these homes should they choose?
J. Lo's $12.5 million home in Hidden Hills
realtor.com
Since they were willing to go as high as $49 million for Ford's place, the compound Jennifer Lopez has had on the market for over a year now would be a screaming deal.
It's spacious, with nine bedrooms and 12 baths in 17,129 square feet on a 1.53-acre lot, and it comes with touches performers need. It has a professional entertainment wing, complete with a state-of-the-art recording studio, dance studio, dressing room, 20-seat theater, lounge with full-service bar, and massage salon.
realtor.com
The duo could record hit albums, choreograph and rehearse videos, shoot 'em, throw a wrap party, and get a massage afterward, all without having to leave home. Think of the money they'd save! A penny saved is a penny earned, right?
The only problem with this property is that it's located in a gated community just a stone's throw away from Kim Kardashian and Kanye West. Given the couples' troubled history of late, it might be a little too close for comfort.
———
Bruce Makowsky's $250 million spec home in Bel Air
realtor.com
If they want to make a real statement, the couple could turn to the priciest residential listing in the country. The megamansion is totally turnkey—everything from the furnishings to the cars in the garage is included in the price. Plus, it's built by the same developer who built the home that the Minecraft creator bought from under them.
realtor.com
Although there's no recording studio (yet!), there are plenty more entertainment options, including a four-lane bowling alley and lounge, a 40-seat 4K Dolby Atmos theater, an outdoor hydraulic pop-up theater, and two stocked wine cellars.
There's also plenty of space: The 38,000-square-foot home has two master suites, 10 oversize guest suites, 21 bathrooms, three kitchens, five bars, a massage studio and spa, and a gym. There's also 17,000 square feet of outdoor decks for entertaining. However, this much space might be a drawback. Imagine keeping track of your babies in a place this big.
———
Hacienda de la Paz, $48 million, in L.A.
realtor.com
If it's privacy they want, it's privacy they'll get at Hacienda de la Paz, where residents (and their guests) have to pass through not one, but two security gates just to get to the front door.
Once you've been granted access, you'll find yourself in an Andalusian wonderland with 20,000 square feet of living space on the main level, and 31,000 square feet of luxury extras built into the ground below. How's that for security? There's also a giant ballroom and a 10,000-square-foot hammam spa. Think of the baby showers Beyoncé could host there!
Hacienda de la Paz
There's also plenty of space for staff and hangers-on, with a gorgeous guesthouse and a plaza surrounded by guest suites. And while there's no recording studio, there's an entire floor of offices underground that could easily be converted to offer unparalleled acoustics.
realtor.com
With indoor and outdoor pools, tennis courts, potential horse riding facilities, and spectacular views of the ocean, this is the ideal place to grow up. Located on the Palos Verdes peninsula, it's far from the crowds and paparazzi roaming the streets of Beverly Hills, yet close to the airport and the beach. And at $48 million, it's right in their price range.
———
Music legend Ron Fair's $13,995,000 estate in Brentwood
We think this is the fairest of them all for Jay Z and Beyoncé.
"It was home to Ron Fair (legendary record producer and executive), who recorded numerous top 10 artists in the guesthouse, which was converted into a recording studio. His wife, Stefanie Ridel, also used a guesthouse, which was converted into a broadcast studio in support of her show, 'There Goes the Motherhood,'" says listing agent Billy Rose, president and co-founder of The Agency. "The lot has incredible grounds and a spectacular playground."
realtor.com
Artists including Lady Gaga, Ariana Grande, Mary J. Blige, Pink, and Fergie have all worked with Fair, and their musical legacy surrounds this five-structure compound.
Beyond the music, the home has three large-scale living rooms, a massive dining room, two kitchens, a mixologist's dream bar, and an outrageous master suite with his-and-her baths and closets. Location is a plus as well—it's conveniently close to Brentwood Village and some of the best private schools in Los Angeles.
———
Villa Bosphorus, $8,950,000, in Bel Air
realtor.com
This elegant estate is attractive to the superstars of the music industry—and we wouldn't be surprised if Beyoncé and Jay Z have already done a walk-through. It oozes good taste and makes quite the statement about those who live there.
For starters, it's located in the hills of Bel Air, CA, where privacy is paramount. "Bel Air is very rustic with a relaxed country atmosphere," says listing agent Christophe Choo of Coldwell Banker Previews.
"Unless you live in the area, no one comes up here," he adds, making it ideal for high-profile celebs.
The location has another perk for music industry types: "The proximity to the Hotel Bel Air is a big plus as many music industry people love to have lunch, dinners, and drinks at the Hotel Bel Air," says Choo.
realtor.com
The mansion has plenty of amenities both indoors and out, including two family rooms (one for kids, the other for adults). The manicured grounds include hiking trails, a pool, and a terraced backyard.
With Villa Bosphorus priced at less than $9 million, there will be plenty of cash left over for cute, matching designer onesies.
The post With Their Flock Growing, Where in L.A. Should Beyonce and Jay Z Nest? appeared first on Real Estate News & Advice | realtor.com®.