Which Type of Dwelling Will Make You Feel at Home?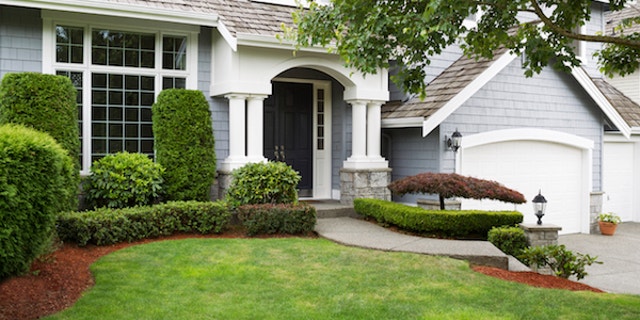 NEWYou can now listen to Fox News articles!
When you're searching for your perfect home, you have different types of houses to choose from. Each has its upsides and downsides. Depending on your needs, you might prefer one of the following:
A single-family home
A multifamily house
A condo
A duplex
There are various things to consider when making this decision. The first step is to understand each style and what it offers you.
Single-family
A single-family home is also called a detached home because it stands on its own, as opposed to a condo, which is one of many units together in one building.
There are many kinds of single-family homes. This most likely is the home you are looking to buy. They come in all sizes and styles. It can be a cottage or a castle; it can be a farmhouse or a Victorian home. There are dozens of types.
Multifamily
A multifamily home is set up to provide housing for more than one family. Multifamily homes have separate kitchens, living areas, bathrooms, and entrances under the same roof.
If you own a multifamily home, the rent you collect from tenants can cover your mortgage payment. Lenders will consider this as income if there is an existing tenant with a lease or if you have a lease agreement in place with a new renter.
You can qualify for a residential mortgage loan for a multifamily home if it has four units or fewer. A multifamily home with five units or more will require a commercial loan, which is harder to get and generally more expensive.
Condo
Condo, short for "condominium," is similar to an apartment living. You own your own living space, but share communal areas (like the corridors, elevators, recreation areas, etc.).
Unlike a single or multifamily home, you do not need to worry about handling your own building maintenance with a condo. You pay a fee to the homeowners association, which is responsible for maintaining the communal areas. The board members are elected by the owners and have a lot of powers, including enforcing rules and setting fees.
The HOA can make condo life more enjoyable or a nightmare. Some get very picky and will fine you for minor infractions. They can be hard to fight. Check the history of the HOA before buying a condo.
Duplex
A duplex, or semidetached, home has two separate residences that share a wall. They are often side by side, looking like two houses that have been pushed together. Each has its own entrance.
Some duplexes are structured so that one residence is on top of the other. Again each has its own entrance and is completely independent of the other.
The post Which Type of Dwelling Will Make You Feel at Home? appeared first on Real Estate News and Advice - realtor.com.