What Is an Efficiency Apartment? SOS for Renters on a Budget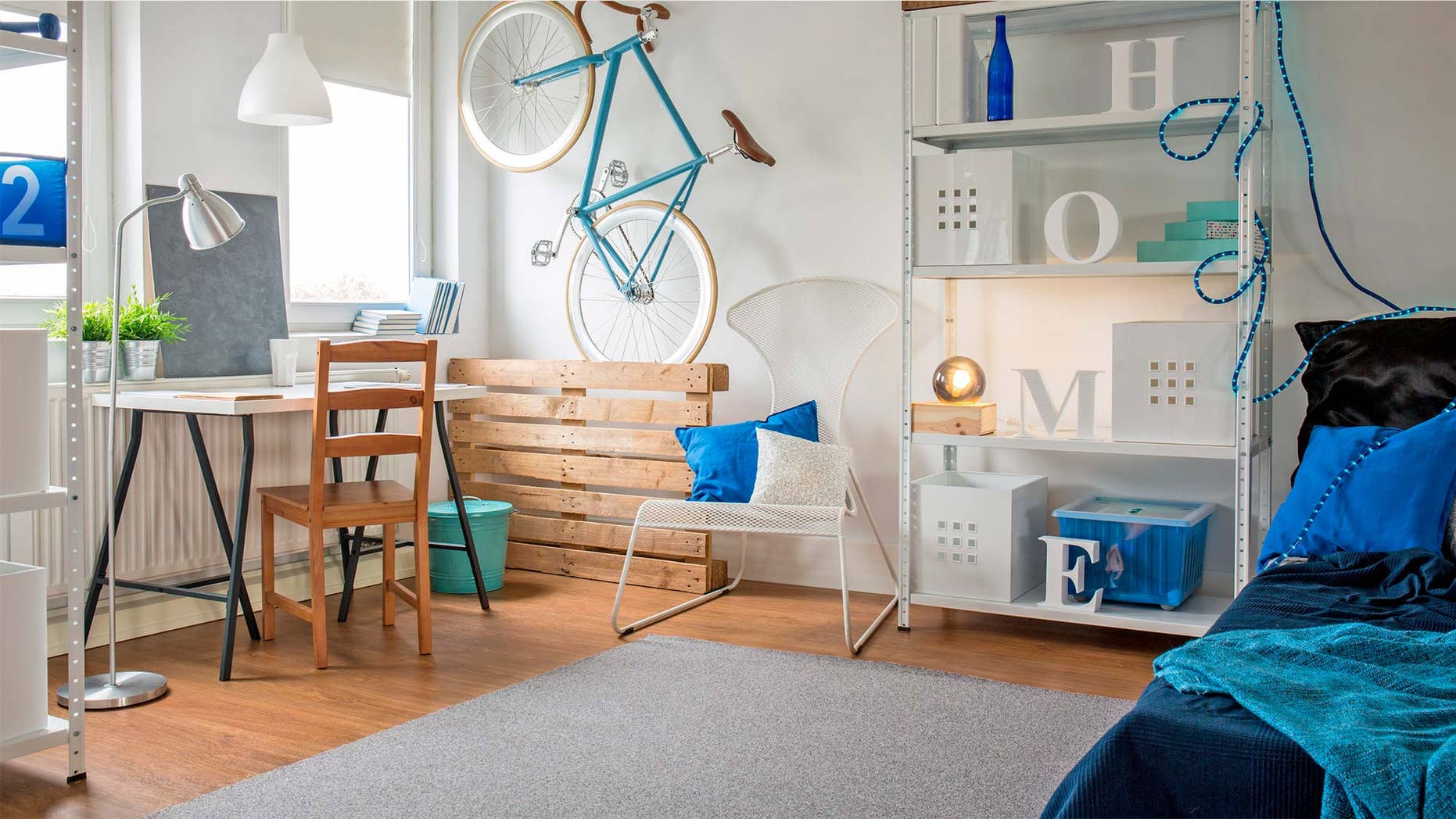 If you're looking for an apartment that's affordable and don't mind if it's small, then you should keep your eye peeled for an efficiency apartment. So what is an efficiency apartment, exactly?
Just like the name implies, this is an apartment that is efficient. That means the kitchen, living, sleeping, and eating spaces are all in one small room. This is a smart option for people on a tight budget or who don't spend much time at home.
Efficiency apartments are typically found in urban centers such as New York City or San Francisco, where real estate prices for larger homes are prohibitive.
"You're trading lots of space for location," says Mindy Jensen, community manager for BiggerPockets.com. Efficiencies are an excellent choice not only for young singles freshly sprung from Mom and Dad's house, but also for people who have larger houses outside of a city but want a pied--terre or apartment "in town" for overnight visits.
Efficiency vs. studio apartment
Though "efficiency" and "studio" are used interchangeably, these apartment types are slightly different. For one, studios can be quite large -- e.g., a 1,000-square-foot converted warehouse with a loft area for sleeping -- with a higher price tag to reflect that.
Efficiencies, however, are nearly always small, with a square footage of a couple of hundred feet (although there is one exception explained below). Efficiencies may or may not have a closet, and odds are the kitchen is more of a kitchenette in which there's a "dorm-size" miniature fridge instead of a full-size appliance.
And although efficiencies don't offer much privacy around guests, don't worry -- the bathroom is a separate room with a door, as outlined by U.S. housing laws.
What is a luxury efficiency?
While efficiencies are typically small and affordable, one new trend is the "luxury efficiency" which can be much more spacious and expensive (think 1,200 square feet in the heart of San Francisco overlooking the bay).
To find an efficiency apartment in a particular area, search listings for this term. They may also be listed as small studio apartments.
-- -- -- -- --
Watch: 4 Pets You Never Knew You Could Have in Your Home