What Is a Streamline Mortgage? The Easy Way to Refinance Your Home Loan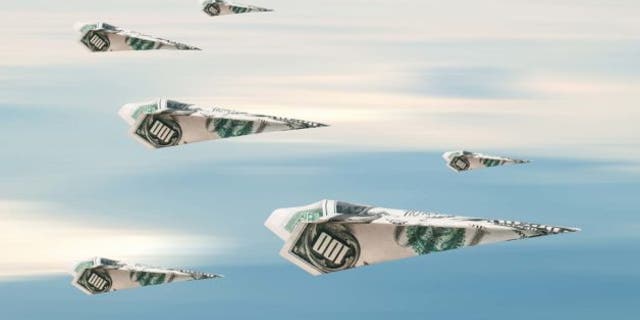 NEWYou can now listen to Fox News articles!
The term "streamline mortgage" sounds too good to be true, doesn't it? Maybe you've heard it slipped into conversation by a suave lender or mortgage broker and got to wondering: What is a streamline mortgage, anyway? Could it just be some sexy wording that advertising wonks cooked up to get our attention, or is it a real thing?
The good news is that streamline mortgages actually exist, and as their name suggests, they can fast-track your financing so it's a breeze. But they're not for everyone—so before you get your hopes up too high, let's take a look at what they're about.
What is a streamline mortgage?
The most important thing to understand about the streamline mortgage is that it's not an option for a new loan, but rather for refinancing a home loan you already have. Streamline programs are designed to help you quickly and easily take advantage of lower interest rates that may have become available since you took out your original loan.
"Many lenders offer 'streamlined' alternatives to existing borrowers to lower costs and make refinancing more accessible," explains mortgage expert and journalist Colin Robertson, who publishes the website thetruthaboutmortgage.com.
Basically, the reason this option exists is that while many people think of refinancing to save money, a refi also costs money upfront—largely to process all the paperwork. That financial hit and the procedural hassle can deter many from going down this road, even if it's smart for the long term. A streamline mortgage solves this problem by taking a few shortcuts.
For a streamline mortgage, generally you don't have to use the same lender as you did for your original loan. That said, your original lender might make the process even easier (and cheaper), just to keep your business.
Benefits of a streamline mortgage
"Typically, streamline mortgages come with limited paperwork," says Robertson. Some of the perks of the typical streamline refinance include:
About the FHA's streamline mortgages
If you already have an FHA mortgage, you're in luck! The Federal Housing Administration has a short and sweet streamline mortgage program that will lower your interest rates and payments quickly and efficiently. You just need an FHA-approved lender (and yes, it can be a different lender than your original).
The FHA also has another streamline mortgage product that will help you modify or improve your home. It's called an FHA Streamline 203(k) Loan, and it will make anywhere from $5,000 to $35,000 available to repair, upgrade, or weatherproof your home.
Requirements for a streamline mortgage
But as with everything in life, there are a few catches. You can't just walk up to a lender the moment interest rates drop and say, "I want a streamline refi." While all lenders have their own list of stipulations, they usually include these requirements:
So no, the streamline mortgage is not just some slick Madison Avenue hype, but a legitimate way to refinance faster, and with fewer hoops to jump through. Talk to a lender or mortgage broker if you feel this option might be right for you.
The post What Is a Streamline Mortgage? The Easy Way to Refinance Your Home Loan appeared first on Real Estate News & Advice | realtor.com®.