What Is a Silent Second Mortgage? It Can Land You a Loan (or in Jail)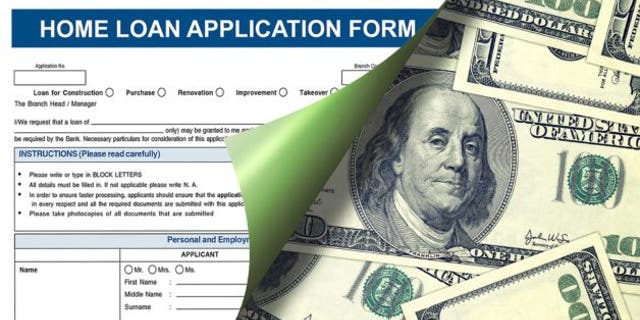 There's a type of mortgage out there so hush-hush that most people haven't even heard of it: the silent second mortgage. So what is it, anyway, and why is it quietly tiptoeing around the world of lenders? We tell you loud and clear below.
What is a silent second mortgage?
Let's say you have your eye on a home and need a mortgage, but you don't have enough money for the down payment required by a lender (typically 20%). Enter the silent second mortgage, a loan provided to a home buyer in order to cover the down payment, says Joseph Tsentner, a mortgage loan officer with Freedom Mortgage in New York. As in the case of a traditional mortgage, the property to be purchased is the collateral.
The benefits here are obvious: You get to buy a home with less money down. Yet there are many things you should know about this tool before you move forward. For one, there are two types—and two very different reasons that each is "silent."
When silent second mortgages are illegal
OK, now a warning.
In some cases, the term "silent second mortgage" is used to describe a fraudulent practice you should avoid at all costs, one that might seem on the up-and-up. Basically, it's where you've found the perfect house and the perfect lender, but just can't scrounge together the 20% down payment. This is where some buyers are led astray into presuming that they can take out a second loan from a different lender to cover the hurdle of the down payment.
This second mortgage is "silent" because the existence of this side loan is purposely kept secret from the first lender. Lenders typically require that the borrower disclose the source of all funding for a home, but they can miss things—and home buyers may not even be aware of what kind of trouble they're in for if they get caught.
If this side loan is noticed at any point before or after a loan goes through, the borrower could be convicted of mortgage fraud, and face jail time of from 1 to 30 years, as well as monetary fines. In other words: Don't do it. Got that? Good.
Luckily, there is another type of silent second mortgage that is totally legit.
Down-payment assistance (DPA)
If you do not have the money for a down payment, there are over 2,000 down payment assistance programs across the country offering grants often referred to as "silent second" mortgages. But in this case, the term "silent" describes the fact that you don't have to pay this mortgage back immediately, which keeps monthly bills manageable.
These silent seconds are offered by state nonprofit housing agencies or government institutions—like Housing and Urban Development (HUD)—to stimulate sales in low-to-moderate income areas. DPAs are also offered in some high-cost communities like San Francisco that would otherwise price out people in lower income brackets.
While the lender providing the first mortgage will know if you obtain this type of silent second, DPA loans themselves are not offered by traditional lenders, which is why many people don't know about them, says Elise D. Leve, a senior loan officer at Citizens Bank. In other words, you'll need to search around outside conventional lending circles to find this assistance, but it may be well worth the extra legwork.
About DPA silent second mortgages
For home buyers considering a silent second-mortgage/DPA loan, first contact your local HUD-approved housing agency to see if programs are offered in your area and whether you meet eligibility requirements of income, occupation, and credit. Programs vary from state to state, so it's difficult to offer a specific example in terms of the exact house price and down payment you can get. But there are a few general points to keep in mind:
How much you can borrow: DPA programs typically offer silent second mortgages from $1,000 up to a maximum of 20% of the property purchase price, although borrowers may qualify for a larger grant if the city or state allows it.
Interest rates: Rates for DPAs are usually lower than the market rate for mortgages, and don't compound like a regular mortgage. For example, for a $50,000 loan with a 3% rate, the interest for the year would be $1,500 ($50,000 x 3%), which is added to the loan every year. If you kept the loan for 10 years (the typical term), the total interest would be $15,000.
Repayment: DPA is a loan—not a gift—because it has to be paid back, including accrued interest—but not until the home is sold, vacated, or the original mortgage is refinanced.
Remember, there are many avenues for prospective home buyers with insufficient assets. Tsentner recommends consulting with a mortgage loan officer to discuss financing options before committing to any loan.
The post What Is a Silent Second Mortgage? It Can Land You a Loan (or in Jail) appeared first on Real Estate News & Advice | realtor.com®.