What Is a Pocket Listing? A Sneaky Way to Sell Your Home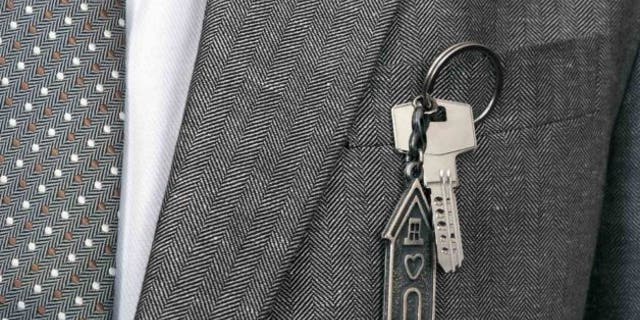 When the time comes to sell a home, most people contact a real estate agent and get their place listed online on sites like realtor.com®—which will hopefully bring droves of interested buyers to their door. Yet there is another way, and it's called a pocket listing. So what is this type of listing, anyway?
This is a property that is technically for sale, but agents won't find it listed on the multiple listing service, the database they use to peruse local options for clients. Likewise, home buyers won't find pocket listings online or by a "For Sale" sign in the front yard, either. Instead, the real estate agent who's been hired for a pocket listing keeps it in his metaphorical pocket (along with photos possibly) and shares it only with a smattering of agents he knows and trusts can turn him on to the right clientele.
Pocket listings constitute only a slim percentage of total listings, by most estimates under 10% of the national total. Why would anyone choose this hush-hush approach? Here's why it appeals to certain sellers, and how to decide if it's right for you.
The benefits of pocket listings
Certain homeowners prefer selling their home as a pocket listing for a variety of reasons:
To maintain privacy:
Nathaniel Pitchon Getzels
To test the market:
why
To spend less time on the MLS:
Devon Thorsby
To give them the push they need to sell:
For a reduced commission:
The downsides of pocket listings
While pocket listings have privacy going for them, this secrecy does come with some obvious drawbacks:
Limited exposure:
Lack of walk-in traffic:
A lower price:
Due to these downsides, most real estate experts agree that the majority of home sellers are best served listing their home the traditional way on the MLS.
"Getting the maximum exposure for your home from an MLS listing is essential to achieving top dollar on your sale," says Sam DeBord, managing broker of Seattle Homes Group with Coldwell Banker Danforth. "While there are some rare situations where home sellers are more concerned about keeping their sale quiet than what price they can get for their home, the vast majority of homeowners are best served by an MLS-listed property."
Still, though, home sellers should know that pocket listings aren't just for the rich and famous, but have benefits for regular home seller, too. So be sure to weigh the pros and cons of both approaches before you start spreading the word.
The post What Is a Pocket Listing? A Sneaky Way to Sell Your Home appeared first on Real Estate News & Advice | realtor.com®.