What Is a Dogtrot House? A Home Where Fido Can Roam, and Far More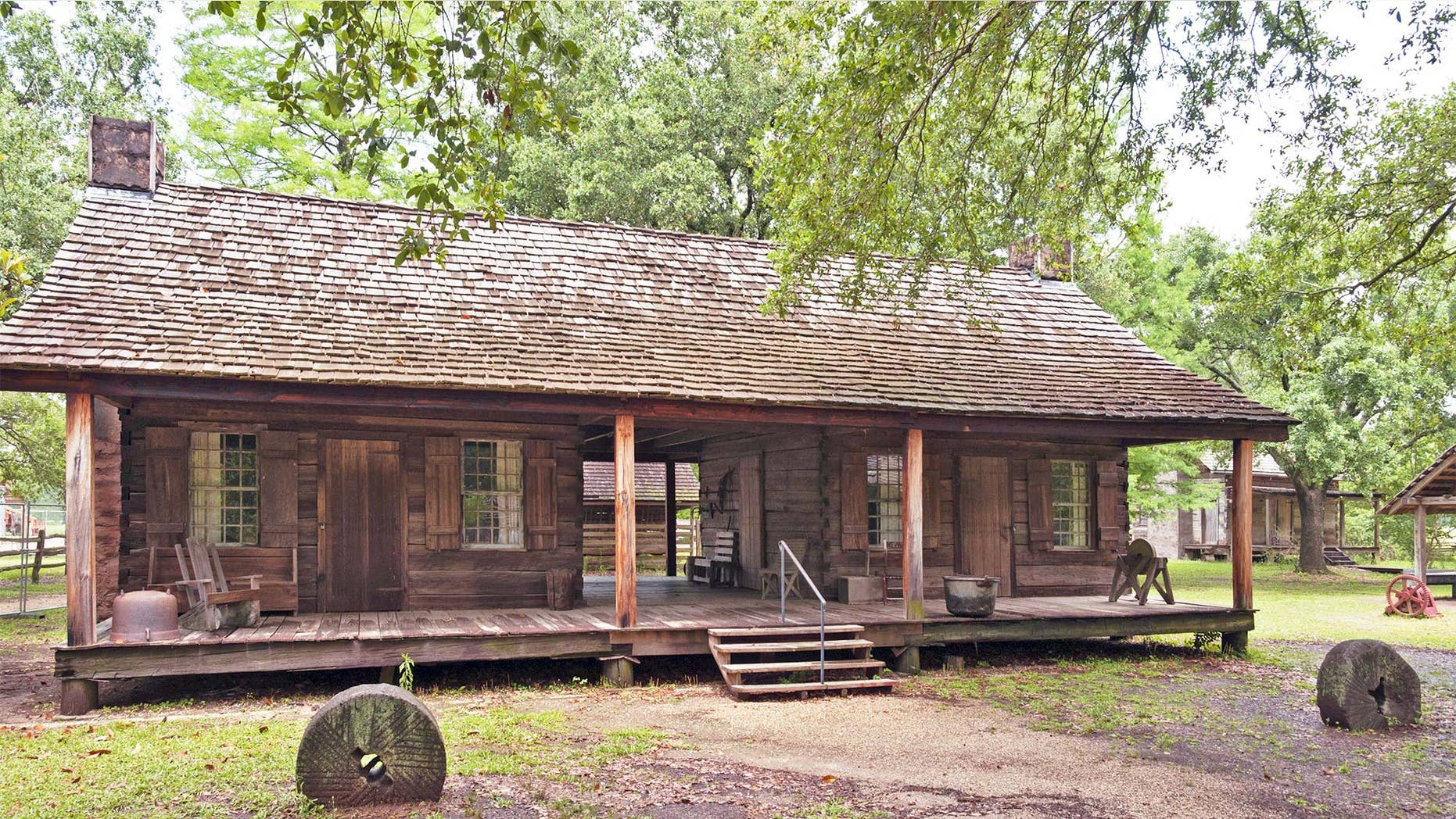 We've all heard of Eichler houses and Victorian houses, but what is a dogtrot house? Here's the news: It's an iconic American architectural style. Essentially, dogtrot houses are a one-story home, traditionally a log cabin, with a large hallway running through the center. They're also known as breezeway, dog-run, or possum-trot homes. Whether dogs or possums actually trotted through this central corridor cannot be confirmed, but somehow the name stuck.
A brief history of dogtrot houses
While the exact origin of dogtrot houses is a matter of debate, it's commonly accepted that they started sprouting up in Appalachian states like Tennessee, Kentucky, and the Carolinas in the 19th and 20th centuries.
Because these homes were built before electricity and air conditioning came on the scene, builders had to adapt their homes to the sticky summer weather in the best way they could: by building a giant hole through their home (pretty genius, if you ask us!). According to design expert Charmaine Wynter, "The breezeway provided airflow through the center of the home, which was vital to maintaining a comfortable dwelling."
Dogtrot homes are also typically raised off the ground, and have a wide front porch spanning the entire length of the house. Originally, these simple structures had just one room on each side of the breezeway: a kitchen on one side, and a bedroom/living space on the other, says James Benavides, a specialist at the University of Texas at San Antonio Institute of Texas Cultures (which has an actual model of an 1800s-era dogtrot log cabin that you can visit).
Thankfully, the invention of air conditioning didn't stop homeowners from dreaming up modern dogtrots; the style endures today.
Firms such as Lake Flato Architects and Dara Rosenfeld Design have put a contemporary spin on the style for their clients, drawing inspiration from the open-air layout and innately rustic aesthetic.
To see the potential of dogtrot homes, check out a few of these modern-day versions below :
The sea breeze is sure to blow through and delight the inhabitants of this weatherworn cottage in Stinson Beach, CA.
Photo by Butler Armsden Architects
An open-air alcove complete with wicker outdoor furniture provides the perfect space for entertaining.
Photo by Frederick + Frederick Architects
Although dogtrots are native to the South, this Hawaiian home borrows design features that make sense for Hawaii's climate.
Photo by Dara Rosenfeld Design
Ultramodern and dogtrot to a tee, this Charlottesville, VA, home is an architectural wonder.