What Is a Bill of Lading?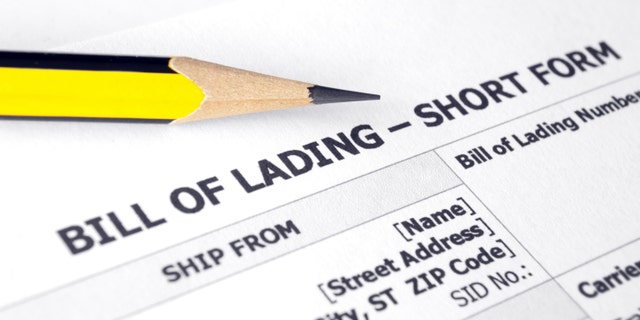 When you are moving it may seem like you are inundated with paperwork, but one document you should keep available at all times is your bill of lading. Be sure not to lose it, pack it away in a box or toss it into a pile of papers.
Your bill of lading is the most important move-related document you will receive.
So what is the bill of lading? Merriam-Webster defines it as "a document issued by a carrier that lists goods being shipped and specifies the terms of their transport."
Why is this document so crucial to your move? It's the key to knowing that all your possessions make it to your new home on time and as specified. Think of it as a giant receipt that details the contents of all your possessions loaded on the mover's truck.
Here's what to look for on your bill of lading:
The full name and address of your mover. If any other companies are participating in your move, you should see their contact information as well. It should also list vehicle ID numbers for any of the trucks that are moving your stuff.
The time and date of pickup and delivery.
The method of payment expected upon delivery. Use a credit card or check to pay for your move.
The final price of your move. Any additional services required should be included in the total.
The address of the place you are moving to. Double check the address to make sure there's no confusion.
A list of inventory on the truck.
Don't sign the bill of lading without reading it. It's your job to be informed and ensure that everything detailed on the paperwork is true. If you have any questions or are confused by the bill, make sure to ask the movers before you sign.
The post What Is a Bill of Lading? appeared first on Real Estate News and Advice - realtor.com.