What homes will look like in the (near) future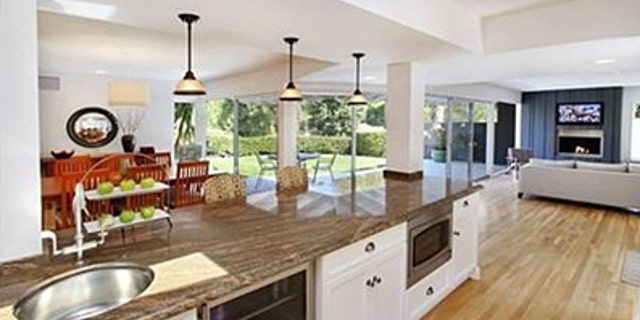 If you had asked someone in the 1960s what the home of 2015 would look like, chances are they imagined something akin to The Jetsons' home complete with Rosie the Robot and other space-age appliances that dressed and fed the family.
But, rather than space-age technology, the biggest thing that is expected to change in future single-family homes is the size.
"Homes will get smaller," says Stephen Melman, Director of Economic Services at the National Association of Home Builders (NAHB) in Washington D.C. "We asked builders, 'what do you anticipate the new home size would be by 2015?' "
According to the results of the study, surveyed home builders expect new single-family homes to check in at an average of 2,150 square feet. Current single family homes measure around 2,400 square feet, which is already a decrease from the peak home size in 2007 of 2,521.
While the decrease in home size has a lot to do with the recession, many believe that the real estatechanges will stick around even after the economy gets back on solid ground.
"Although affordability is driving these decisions, smaller homes are a positive for builders," said Melman. "It allows for more creative design, more amenities, better flow. It's an opportunity to deliver a better home."
Other things that make up the home of 2015? No more living room. According to the survey, 52 percent of builders expect the living room to merge with other spaces and 30 percent believe that it will vanish completely to save on square footage. Instead, expect to see great rooms — a space that combines the family and living room and flows into the kitchen.
Expect to see more:
- spacious laundry rooms
- master suite walk-in closets
- porches
- eat-in kitchens
- two-car garages
- ceiling fans
Expect to see less:
- mudrooms
- formal dining rooms
- four bedrooms or more
- media or hobby rooms
- skylights
Many of these changes reflect a desire for builders and consumers going green. Smaller space means more efficient heating and cooling. Ceiling fans distribute heat evenly while skylights, on the other hand, release heat.
However, as builders look to go green, they'll be installing energy-efficient windows and compact fluorescent and LED lighting, as well as water-efficient appliances and plumbing.
Additionally, many new homes will have the baby boomer population in mind with walk-in showers, ground-floor master bedrooms and grab bars.
"A bigger share of the new homes will be purchased by people 55 or 65 and older," said Melman. "They're more likely to have more cash for a down payment, but they're empty nesters, so they don't need five bedrooms.
Click here for more from ZILLOW