Ways to bring out hidden curb appeal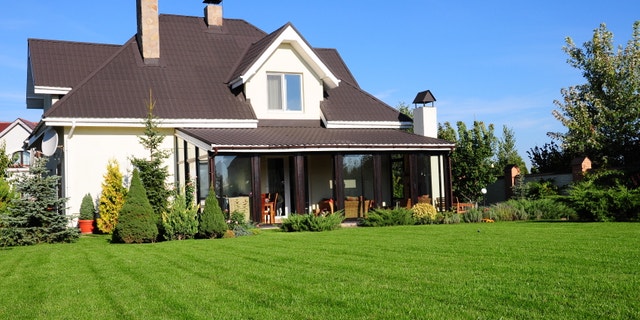 NEWYou can now listen to Fox News articles!
Realtors know that a great first impression can mean the difference between a quick sale and a house languishing on the market for months. That's why improving curb appeal -- that all-important first glance at a home -- is crucial in a competitive housing market.
Most homeowners will take care of the basics, like mowing the lawn, weeding the garden and clearing junk from the yard. But if you really want to wow potential buyers, here are some often-overlooked aspects of curb appeal that can make or break a sale.
A New Front Door
For potential buyers, the first stop on the tour of your home is waiting to be let in at the front door. In order to make a great first impression, replace an aging door with an affordable new steel door. A recent study found that you can recoup up to 102 percent of the cost of a new steel door, which means that this home improvement will likely pay for itself. In addition to looking better, a new, solid door conveys a sense of security, a huge selling point for most buyers.
A Fresh Coat of Paint
Replacing chipped and faded exterior paint with a fresh coat is pretty standard for sellers looking to move their homes in a competitive market. However, the mistake many make is choosing the wrong colors. Those bright, playful hues that catch your eye might turn off some buyers. This isn't the time to showcase your personality. Selling a home should be all about the buyer. By choosing more muted tones, potential buyers can better imagine themselves settling in and making it their own.
This isn't the time to showcase your personality. Selling a home should be all about the buyer.
If you've got siding rather than paint, you can still beautify your home with a good scrubbing. Rent a power washer to strip off years of grime, which can send a signal of neglect to potential buyers.
Low-Maintenance Landscaping
Weeding and replacing dead plants in the garden should be one of your first steps to improve curb appeal. However, while dressing up a garden can make it look good, you can also go too far. Ornate, high-maintenance gardens can frighten away those looking for low-key landscaping. A yard crowded with flowers can also turn off homeowners who would rather use the space for entertaining friends or playing with their kids. So keep the flower beds contained, trim back the rose bushes, and make the yard look spacious.
Your Messy Neighbors
It's an unfortunate truth, but messy neighbors could be scaring away potential purchasers. No one wants to live next to slobs, so if the houses around you look pretty rough, it can cause buyers to steer clear of your place. While it can be a little tricky to get your neighbors to clean up their acts, a little diplomacy, and perhaps a modest bribe of freshly baked cookies, could get them to help you out. Explain your situation and offer to lend a hand. An afternoon helping your neighbor pick up trash and mow the lawn could make all the difference for you.
Brighten Things Up
Many potential buyers might come by in the evening hours, and a home with poor exterior lighting can really turn people off. To start, make sure you've replaced any burnt-out bulbs. To take things a step further, add new fixtures along walkways and by the front door to make the walk up seem more inviting. Finally, replace harsh flood lights with softer lighting options. While you want to give people a good look at your home, you don't want your yard to feel like a prison yard.