Unveiling the hidden cost of buying a vintage home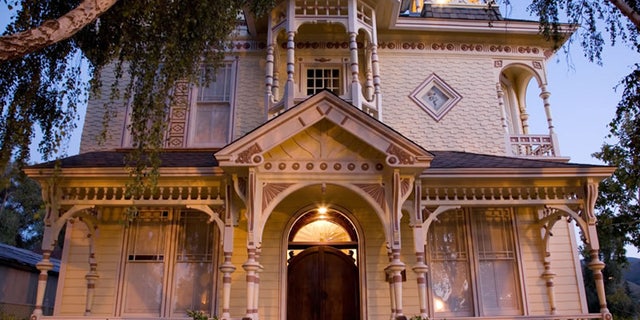 NEWYou can now listen to Fox News articles!
Your house doesn't have to be "historic" to have a past you need to know about. If you are considering buying an older home, there are three very specific things you need to do before you make an offer:
1. Get a detailed home inspection with a licensed and bonded inspector. Do some research and don't just rely on recommendations from your – or the seller's – realtor. Make sure the report includes information on safety issues such as lead paint; termites or other pests that may have been enjoying residence for years; asbestos; and extraordinary wear and tear. If there are identified structural issues in an older home, walk away! Unless you have a passion for restoration and an unlimited budget, buying an older home with structural issues means expense far beyond the asking price.
2. Demand to see maintenance records. Cosmetic repairs that make an older home look new can blind you to hidden expenses. Ask for heating and cooling bills; find out about the quality of upgrades to the roof, windows, insulation and electrical systems. If a house was built before building codes applied, even "basic" repairs or updates can become major (and expensive) undertakings.
3. Hire a structural engineer and qualified contractors with experience in working on similar kinds of homes. Get multiple bids and ask them to identify potential problems. If the home is listed as a historically significant property, you need to know how preservation is different from rehabilitation. Additions, such as extra stories, often are not allowed. The exterior of the house may be subject to restrictions regarding windows, shutters and the roof. Replicating period details can be an added expense you didn't anticipate. Tax credits for historic preservation can vary widely and may be offset by levies for living in a historic neighborhood, so do some research.
Make sure you can live with the "quirks" of a historic or older home. Those bulletproof doors that Lefty installed might have been considered a safety feature given his lifestyle, but they won't be easy to remove, dispose of or even replace. Features that seem charming when you are touring, like the cozy rooms of a Victorian or the original, but drafty, windows in an old farmhouse, might not be right for your family, lifestyle or budget.
If you're not handy yourself or aren't willing to spend on high-quality professional work, realize that rehabbing an older home to keep pace with "modern" styles like open living plans or high tech entertainment areas can be as expensive – or even more expensive – as preserving period details. Follow your head, not your heart, when considering becoming involved with a house that has "history."