Unlivable, fire scorched Boston area home getting offers on $600,000 listing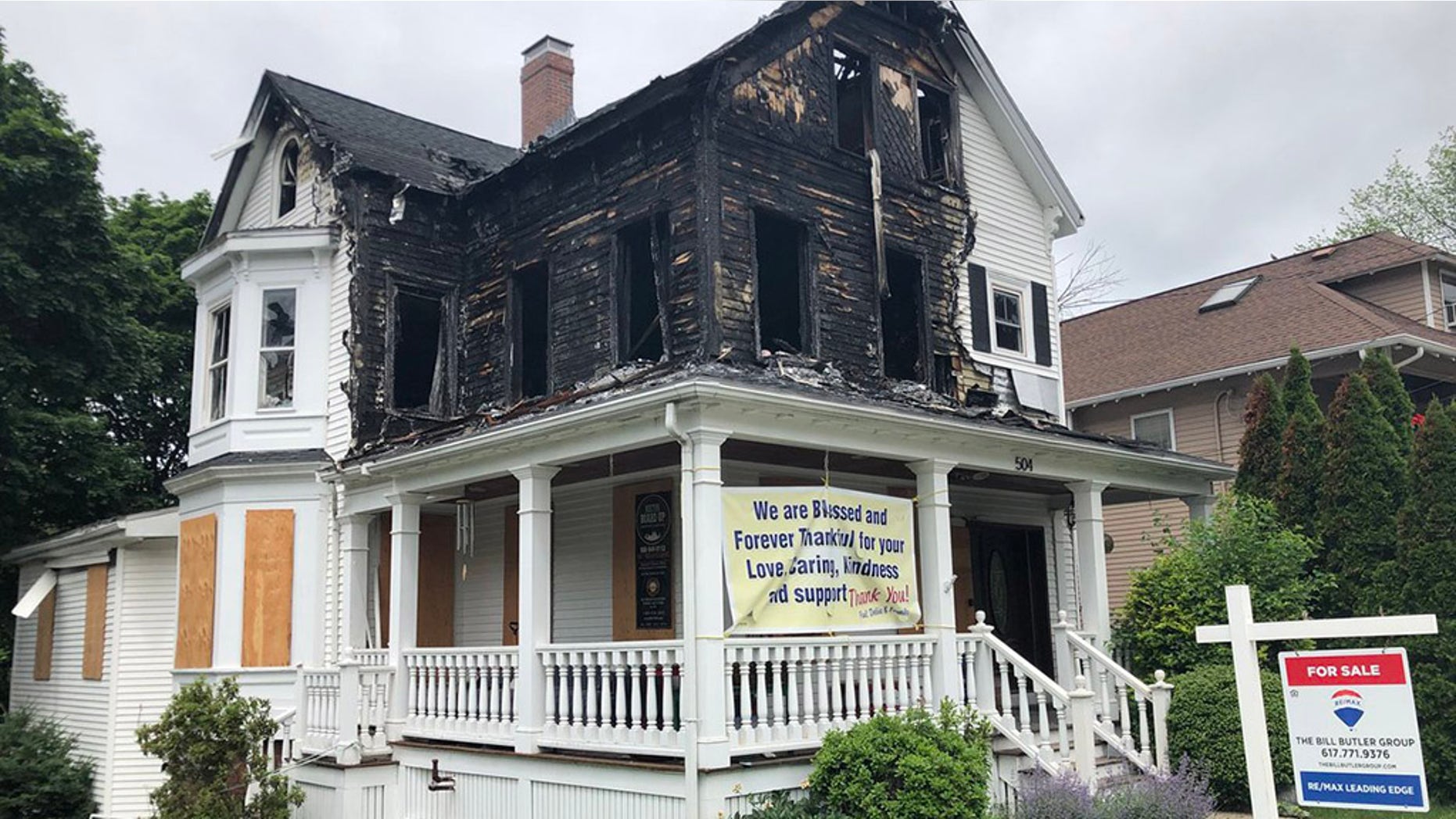 The age-old realty mantra of "location, location, location" is ringing true yet again in the case of a once-posh Boston area home on the market, declared "unlivable" after a devastating fire, and receiving multiple bids on its $600,000 listing.
On June 14, the Boston Globe reported that so many offers have poured in for the 504 Lebanon St. property in Melrose, Mass., that the owner has bumped the listing up by $50,000. The 2,690-square-foot house on a quarter of an acre now poses a "unique development opportunity" for the right buyer.
Though no one was injured the three-alarm blaze, the family lost everything, Fox 25 reports.
HOME NOT SELLING? HERE'S 4 DUMB REASONS PEOPLE AREN'T COMING TO SEE YOUR HOUSE
Realtor Bill Butler says that the listing for the "unlivable" home, walking distance from downtown Melrose and seven miles north of Boston, likely won't last long, either.
"We listed on the 31st of May, we did have several offers," Butler told Fox 25. "At this point, I don't anticipate it being on the market very long, maybe another couple weeks."
Locals say that the news comes as no shock, given the white-hot demand for housing in the area.
QUEEN ELIZABETH GIVES HARRY AND MEGHAN COUNTRY HOME AS WEDDING GIFT
"I'm not surprised that it's selling for that much," local boutique owner Katie Murphy told the outlet. Likewise, Twitter commentators have sounded off with similar sentiments on the Lebanon St. listing as well.
FOLLOW US ON FACEBOOK FOR MORE FOX LIFESTYLE NEWS
"The housing situation in my hometown is insane. The owner of this house had so many offers they are raising the price. That's right almost 750K for a burnt house," one said.
"Wowwww," another agreed.
"The thing about real estate within Route 128 these days: $650K for a fire ravaged house in a nice town, on 0.25 acres, isn't all that surprising," one added.