'Underwater,' 'Man Cave' added to Merriam-Webster Dictionary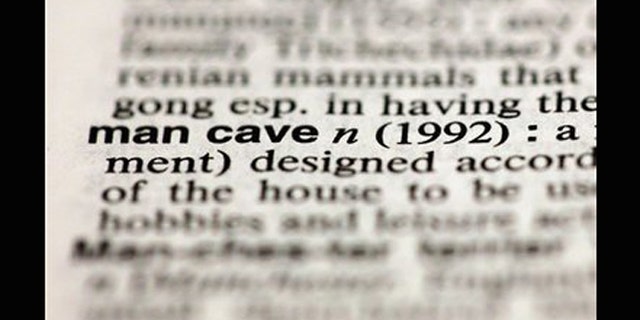 It may not be as sexy a term as "earworm," "mash-up," "man cave" or, well, "sexting," but one of the words just added to the newest edition of the Merriam-Webster Collegiate Dictionary speaks volumes about the impact of the financial crisis, especially when it comes to housing.
Few can argue that "underwater" has not earned its place in the American lexicon.
"Underwater: having, relating to, or being a mortgage loan for which more is owed than the property securing the loan is worth."
With more than 15 million homeowners owing more on their mortgages than the current value of their homes, "underwater" is more than just a buzzword. Economists like Joseph E. Stiglitz and Mark Zandi, who penned an Aug. 12 editorial in The New York Times, continue to say there can't be an economic recovery without solutions to the mortgage crisis.
In a Bloomberg News report, Mortgage Resolution Partners President Steven Gluckstern, a former senior insurance executive who oversaw reinsurance operations at Warren Buffett's Berkshire Hathaway Inc., said underwater homeowners remain a threat to housing, including those who continue to pay,
"Eventually, they all stop. There will be no recovery until this problem has been addressed," Gluckstern said.
Which means "underwater" was a good pick for the dictionary, said Merriam-Webster Editor at Large Peter Sokolowski.
"Some of the new words this year provide colorful images. Terms like 'man cave,' 'underwater' (when used to describe mortgages), 'earworm' and 'bucket list' paint vivid pictures in your mind. They show that English-speakers can be very creative as they describe the world around them."
Related:
Laura Vescey is a former sports columnist, news reporter and politics writer and has worked for the Seattle Post-Intelligencer, Baltimore Sun, Albany (N.Y.) Times-Union and Harrisburg Patriot-News.