Ultimate garden power tools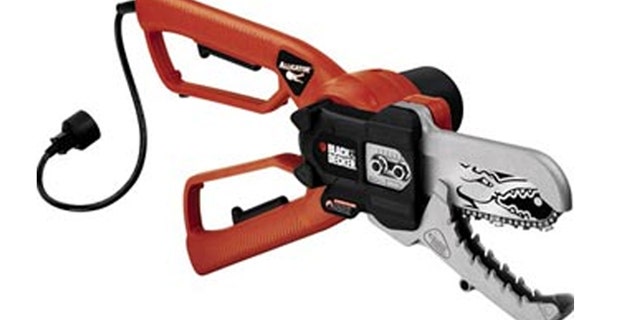 When it comes to starting a garden, digging in the dirt with bare hands and a few simple hand tools can be a rewarding feeling. But sometimes, the old-fashioned way isn't very charming it all, it's just tedious. If you want to make the most of precious weekend moments, and not sacrifice a lush, beautiful garden, it's time to reach for some power tools.
So if you've got a passion for gardening, but not for breaking a sweat, here are some great power tools to get your garden going in no time this spring.
Cut the Cables
For years, gardeners had two choices: loud, polluting gas-powered tools, or quieter electric models that required lugging around dozens of feet of extension cord in order to reach the far corners of the yard. However, battery technology has advanced enough that consumers now have the option of cordless electric models from companies like Stihl, Toro and Ryobi that still pack a punch and have enough juice to get the job done.
For instance, you can finally get an overgrown shrub in line with Stihl's battery powered hedge trimmer, which will give you 45 minutes of run time off of a standard lithium ion battery, and up to 80 minutes with one of their more powerful battery packs.
Water Well
Optimal watering is one of the biggest problems for gardeners. Over-eager gardens kill their plants with a deluge of attention, watering far too often. Lazy gardeners have the opposite problem, allowing their green space to waste away until it's a dry, brittle brown.
Fortunately, you can take the guesswork out of watering with a monitoring system, like Toro's Xtra Smart weather sensor ($236). Mount the sensor on your home and the Xtra Smart starts tracking weather conditions, including rain patterns and how much sunlight your garden is getting. Using this information, it decides the best time to fire up the sprinklers and how long to run them for, preventing you from wasting water.
While the Xtra Smart is a powerful weather monitoring system, it's probably overkill for the average weekend gardener. If you just want to take a quick reading of your soil's moisture level, check out Luster Leaf's soil moisture meter ($12), an inexpensive way to ensure your plants are getting just the right amount of water.
Dig Deep
Before you get your garden in the ground, you're going to want to break up hard, compacted dirt, which will inhibit root growth and drainage. Traditional tillers work great, but they can be oversized, and overpriced, for the average gardener.
If you're merely a weekend warrior in the garden, reach for a smaller unit, like Black & Decker's Garden Cultivator ($170), which resembles a weed wacker and only weighs eight pounds, but still offers enough tilling power to dig up 325 square feet of soil on a single charge.
For slightly bigger jobs, you might want to check out Sun Joe's tiller ($159). At 17 pounds, it's pretty lightweight compared to most tillers, but its corded electric motor packs enough power to chew through packed soil and sod in no time.
Slice & Dice
Electric pruners and loppers are a great mid-level tool to make short work of overgrown trees and bushes without having to bust out a tedious handsaw or bulky chainsaw. Usually capable of felling branches up to four inches in diameter, tools like Ryobi's Electric Pruner ($40), Black & Decker's Alligator Lopper ($80) and the electric JawSaw from Worx ($129) slice through overgrown trees and bushes in a fraction of the time it would take to do it by hand. And all three weigh eight pounds or less, reducing arm strain as you whip your yard into shape.