'Ugliest mansion in America' hits market for $5.88 million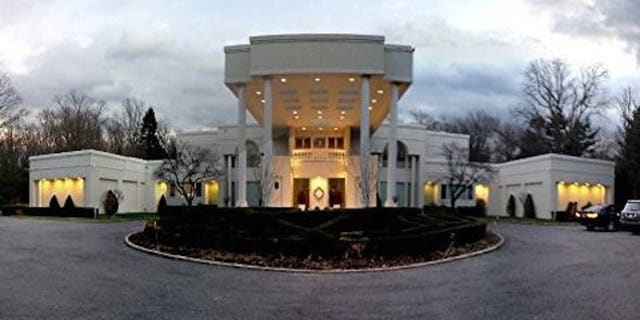 If you were going to spend nearly $6 million on a home, wouldn't you expect it to be drop-dead gorgeous? Well, if you feel like going against the grain, why not spend that chunk of change on a house deemed to be the ugliest mansion in America?
The "gas station" mansion in Lake Success, N.Y., which Forbes put at the top of its list of ugliest mansions in America, is on the market for $5.88 million. As the listing notes, owning this home, known as the Hollywood Mansion, would make you "the talk of the town" -- though probably not for the right reasons.
The huge portico in the front of the property was Forbes' biggest gripe. The magazine said that it made the mansion look like a gas station or a hotel. The 8,700-square-foot spread, which sits on more than 2 acres, has six bedrooms and 5 and a half bathrooms. Oh, and there's this: One of the living rooms has an upper tier with a grand piano and drum set -- which Forbes said resembles the lobby of a 1970s cruise liner.
The interiors do harken back to everything in the last 50 years that we were trying to forget. Could you look past all that? Click to view images from the 'ugliest mansion in America.'
Related: