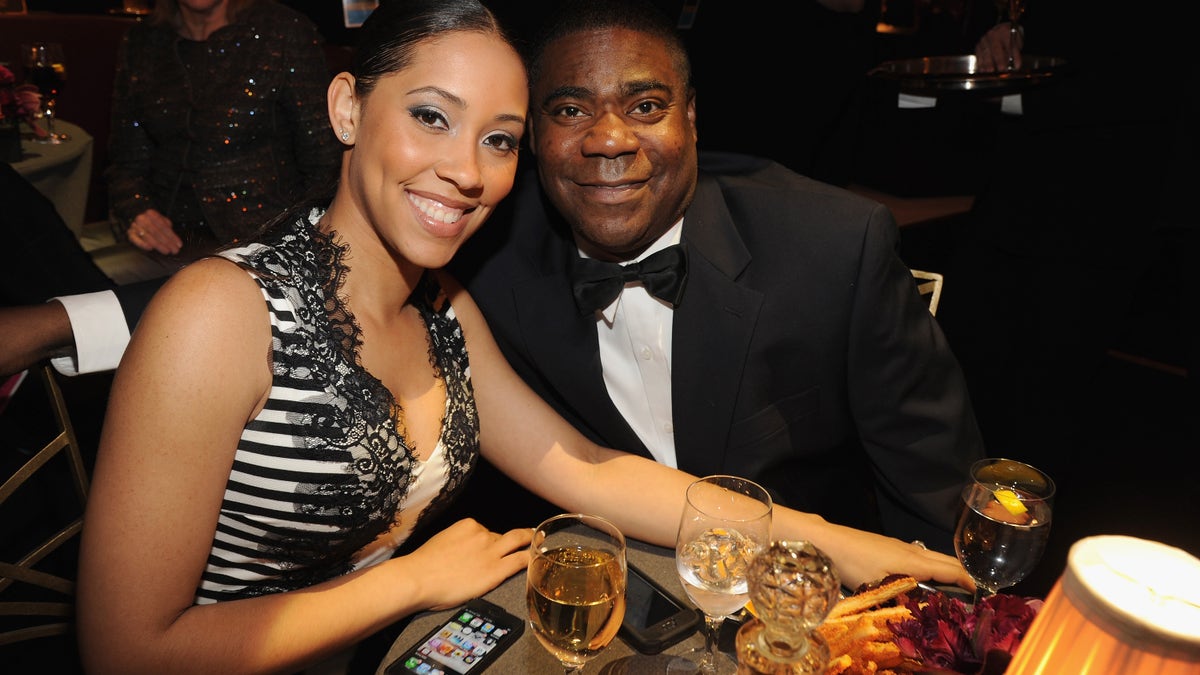 Funnyman Tracy Morgan gave his new bride the best wedding gift ever -- a $13.9 million mansion.
The Morgans' new dream abode is in tony Alpine, NJ, across the street from a modern home built from the ground up by fashion mogul Elie Tahari.
The five-bedroom, nine-bathroom mansion is a sprawling 21,000 square feet, including the basement. Completely modern, it comes with an elevator, high ceilings, lots of light and a six-car garage.
There's also a bowling alley, a racquetball court and a screening room, naturally. And the property has an outdoor pool.
The home has everything the family will need -- including plenty of room for Morgan to continue rehab following last year's deadly car crash, which left him badly hurt.
The "Saturday Night Live" and "30 Rock" alum married his longtime fiance, Megan Wollover, 28, on Sunday night in a small, intimate ceremony with their adorable 2-year-old daughter, Maven, in tow.
"After almost losing Tracy last year, I am so grateful to finally be married to the love of my life," Wollover told People magazine. "We have been through so much, and our love is stronger for it."
Listing brokers Dennis McCormack and Dolores McCormack, of Prominent Properties Sotheby's International Realty, declined to comment on the property.
Neighbors, however, are buzzing about the purchase.
"It's a super-elegant house," says a spy.
The property is part of an estate that was once owned by Manuel Rionda, a Cuban sugar-plantation king.
Past and present Alpine residents include Britney Spears, Stevie Wonder and Yankee hurler CC Sabathia.
While Morgan, 46, is still recuperating -- he is walking on his own, but with the use of a cane -- he is set to host "Saturday Night Live" on Oct. 17.
His "30 Rock" colleague Tina Fey has said he also has a standing invitation to work on her new hit, the New York City-centric Netflix show "Unbreakable Kimmy Schmidt."
Morgan was critically injured when a truck driver likely fell asleep at the wheel and crashed into a limo-bus carrying Morgan, his best friend, James "Jimmy Mack" McNair, and other passengers on the New Jersey Turnpike, killing McNair.
The trucker was driving 20 miles over the limit, hadn't slept in 28 hours, and was doing a 700-mile commute from his home in Georgia to Delaware.