Tool and gadget gift guide for DIYers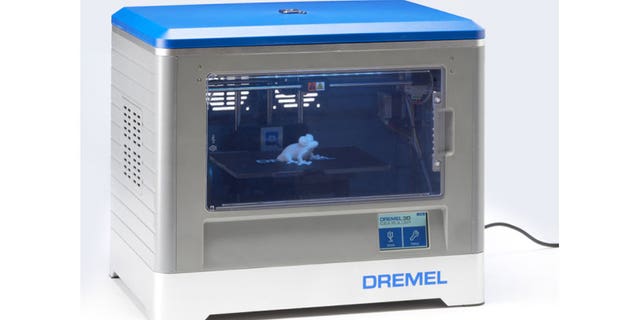 If you have a DIYer or two on your Christmas list and are scratching your head for gift ideas, here are some great tools and gadgets that will be perfect for them.
Raspberry Pi
Smart home devices like the Nest Thermostat and the Kwikset Kevo deadbolt are increasingly making their way into the homes of consumers. But for tinkerers and DIY enthusiasts, the best smart home gadgets are the ones you make yourself. The Raspberry Pi is a tiny and incredibly cheap mini-computer beloved by hobbyists for its versatility. With a bit of electrical knowledge and some programming skills, you can transform this tiny device into any number of cool tools, like a weather station or a charcoal barbecue that regulates its own temperature.
Ryobi Phone Works
There are many DIY-minded apps out there that already make a smartphone a pretty useful tool in the workshop. But Ryobi looks to supercharge the smartphone with its Phone Works series of attachments for phones. With devices like a laser level, moisture meter and infrared thermometer that clip into your phone, you can get accurate readouts on your touchscreen device and log the measurements to the app for future reference.
CH Hanson Magnetic Stud Finder
Stud finders are an extremely useful tool around the home. Unfortunately, many cheaper models fail to perform as advertised. Often electronic stud finders have trouble distinguishing between a stud and some other mass behind the wall, like a pipe, giving you false positives. The CH Hanson Stud Finder takes a different approach, using an incredibly powerful magnet, it finds the screws used to hang the drywall, which allows you to know exactly where the stud is. And best of all, it doesn't require any batteries.
UE BOOM Bluetooth Speaker
When working on a job site, around the yard, or in the workshop, it's nice to have a little music playing to help pass the time. The UE BOOM Bluetooth speaker is the perfect DIY companion. Weighing only a pound, the tiny speaker is easy to lug around but puts out an impressive amount of volume. It's a rugged little speaker that is also water and stain resistant, so you don't have to worry about damaging it on a job site.
Craftsman Hammerhead Auto Hammer
If you've even tried to swing a hammer under a crawl space or between two joists, you know that there are time when a hammer just doesn't work. To make it easier to drive in nails in tight spaces, Craftsman has brought us the Hammerhead Auto Hammer. With its slim profile and rotating head, you can hammer nails in any space and at any angle.
Lego Architecture Set
DIY doesn't just have to be about serious tools. If you know a young DIYer in the making and want to encourage a love of building things, check out LEGO's Architecture series, which recreate some of the world's most iconic buildings and monuments in LEGO form. You can get beloved American landmarks like the Empire State Building or the White house, as well as sites from around the world like the Burj Khalifa or Sydney Opera House.
Dremel Idea Builder / XYZPriting Da Vinci
For years, 3D printing was a cool concept, but very much out of reach of the average person. These printers allow people to transform an idea into a physical object with nothing more than a computer program and a few spools of plastic, but they also cost many thousands of dollars. The price of printers has finally started to fall, opening the hobby up to more people. Dremel's Idea Builder is a solidly built piece of machinery, but at $1,000 it's a little pricey for the average builder. If you're looking for a good entry-level 3D printer, check out the XYZprinting da Vinci 1.0, which sells for $400.