Tips for preparing to buy in 2013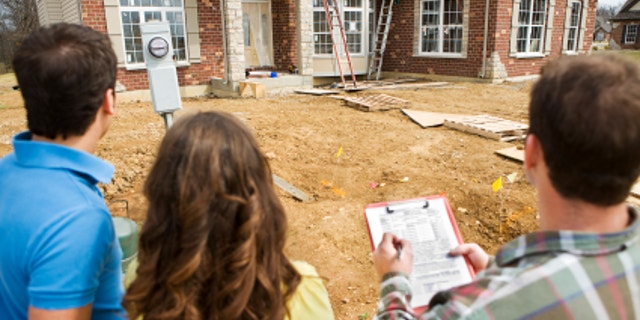 NEWYou can now listen to Fox News articles!
You've been saving your pennies for a down payment and watching the housing market news. You see the low interest rates, are confident you'll own a property for at least five years and know that you'll be able to find a home that you'll love within your budget.
You're finally ready to buy a home in 2013!
Here are a few tips to help you get started.
Get with a lender
First up is going to a bank, direct lender, credit union or mortgage broker to get qualified for a loan. They will run the numbers to set your price range for financing. This will help you in working with a real estate sales professional to determine which areas and types of properties fit within your budget. The lender will also pull a credit report to see if you need to be aware of any credit issues. If necessary, this will give you time to start improving your credit picture to make you the most creditworthy you can be when it comes time to lock your loan rate and terms.
Find a competent real estate agent
You also should look for a real estate agent whom you feel can best represent you. Talk to friends and acquaintances for referrals, and interview at least three agents. Find out how many properties they've sold in the past few years, what training they have and whether they work as an agent full time and know the areas where you would like to purchase. Get some references from each one and actually take the time to call those references and see what they thought of the real estate professional's service level and experience.
Educate, educate, educate
This will most likely be your most complicated, expensive and riskiest purchase of your life. You should talk to friends, family members and possibly a lawyer; read books, articles or take a class. In other words, do everything you can to better understand the real estate buying process and how to make the best home purchase decision.
Shop, shop, shop
Consider all the neighborhoods that fit in your price range. Drive them during the day, at night and on the weekend to get a feel for the areas. Look at the neighbors' properties, any retail spaces nearby and check online neighborhood ratings, crime reports and school ratings. Learn all you can about where you are going to be a real estate owner.
With a price range from your lender, a good real estate sales professional on your side and a solid education on buying a home and the areas where you want to buy, you're now better prepared to make 2013 the year of the home purchase.
Good luck!
Related:
Leonard Baron is America's Real Estate Professor®. His unbiased, neutral and inexpensive "Real Estate Ownership, Investment and Due Diligence 101" textbook teaches potential real estate buyers how to make smart and safe purchase decisions. He is a San Diego State University Lecturer, blogs at Zillow.com, and loves kicking the tires of a good piece of dirt! More at ProfessorBaron.com.
Note: The views and opinions expressed in this article are those of the author and do not necessarily reflect the opinion or position of Zillow.