Tips for first-time house flippers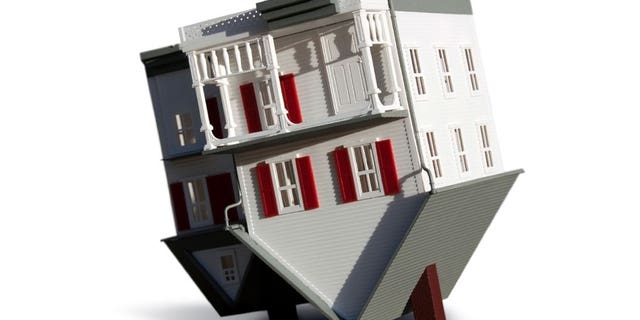 Flipping a home — buying, renovating and reselling a home for a profit — is not an investment strategy for the faint of heart. But if you think you have what it takes to be a real estate mogul, here are a few tips to consider and pitfalls to look out for before you flip your first house.
It's All About the Money
With many investments, you can start small and then work your way up to a bigger stake. But with real estate, you're going to have to come with with a large amount of capital right away. To make matters worse, some low-down payment options aren't available to real estate investors. For instance, an FHA-backed loan will let a buyer put down as little as 3.5 percent, but this option is only available if you plan on making the place your primary residence. In the past, investors might have been able to turn to private lenders, but ever since the housing market collapse in 2008, lenders offering low- or no-downpayment loans are in sort supply. So to get started as a real estate investor, you'll likely have to come up with the full 20 percent downpayment. And in addition to the downpayment, you'll also need cash to cover the cost of renovations, property taxes and closing costs, all of which can add up to big bucks.
Know Your Market
An investment property needs to be more than just a cheap fixer-upper that you can rehab. You view the property as a way to make some money, but to the people who will live there someday, it is a home. Do you plan on appealing to young families? If so, what are the neighborhood schools and parks like? Is the neighborhood safe? Or maybe you want to target young professionals. If so, is it a walkable neighborhood with an active nightlife? Before you sink your savings into an investment property, make sure there is a market for the home.
Know What to Renovate
Not all renovations are created equal. You can sink thousands of dollars into repairs and upgrades only to find that buyers just don't care. To maximize the return on your investment, take a look at this handy cost vs. benefit report to find out which home upgrades pay off the best in your region.
In addition to the big upgrades, you'll also want to deal with the low-hanging fruit, like replacing worn out doorknobs and fixtures or applying a fresh coat of paint. Cheap upgrades like this can make an old home feel fresh without breaking the bank.
DIY or Hire a Pro?
You might be a great handyman, but you'll still need to hire a professional to handle the big stuff. In most places, you'll need to hire a licensed contractor to handle things like the electrical and plumbing systems. Other improvements, like making major structural changes to the house, or expanding the square footage, might require a licensed architect. Before you sink your life savings into a fixer-upper, make sure you know what you're getting into, what your DIY abilities are and what the law requires. You don't want to find out that the work isn't up to code just as you're about to close, costing you a potential sale.
Stay on Task
Rehabbing and selling a home is not a get-rich-quick scheme. It's a longterm project that requires your full attention. The process usually takes months and unless you set up a schedule and stick to it, that can stretch into years. A schedule will help you stay on task, but planning everything out beforehand will also help you avoid obvious mistakes. For instance, you don't want to put in new flooring before you repaint the walls. Set up a realistic timetable and stick to it.