Tiny shipping-container homes now for sale on Amazon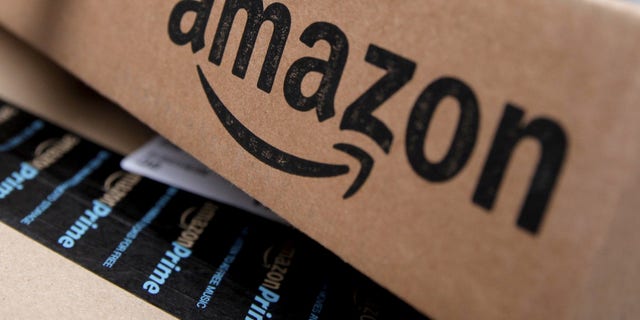 E-commerce giant Amazon is evidently entering into America's multi-billion dollar real estate business with a recent listing of shipping container houses.
Everybody's gotta start somewhere, after all.
The tiny, pre-fab homes are being offered by a company called MODS International, and impressively boast a bedroom, toilet, shower, sink, kitchenette and living area within each 320-square-foot unit. The homes also feature double French-style doors, and plenty of windows throughout, reports Curbed.
REAL-LIFE HOGWARTS HOUSING FOR SALE JUST OUTSIDE OF LONDON
Furthermore, each fully insulated, heated- and air-conditioned home is ready for sewer, water and electrical connections.
While recycled sea shipping containers as tiny homes have risen in popularity for their sustainability, MODS' Amazon offering is constructed from a brand new shell. So even though the space is miniature, get ready to pony up some serious pocket change: the homes retail for $36,000 apiece, not to mention the cool $4,500 it costs to ship the 7,500 pound structure.
From debt-fearing millennials to downsizing Baby Boomers, tiny homes have become more popular as homeownership costs soar from coast to coast. According to September 2017 data from the U.S. Census, the median sale price of a new home is a whopping $300,000. But as modern families shrink in size and younger generations delay purchasing houses, tiny homes can offer a unique backdoor to home ownership.
TRANSFORM A WHOLE HOUSE BY PAINTING THESE 8 SMALL SPACES
While there's undeniable lure in building a home to the exact specifications of your dreams, the Small House Society says that the rise of tiny homes is much more than a trend.
"It's not a movement about people claiming to be 'tinier than thou' but rather people making their own choices toward simpler and smaller living however they feel best fits their life," the organization told Houzz in 2015.
FOLLOW US ON FACEBOOK FOR MORE FOX LIFESTYLE NEWS
Whether people seek an affordable housing option, vacation getaway, or extra room for grandma, there's certainly virtue in the minimalism that tiny homes offer.
So the next time you're stocking up on books, toiletries or tech accessories, just remember you can throw a tiny shipping-container home into your virtual Amazon cart, too.