This Costly Home Insurance Mistake Is Easy to Make When You Move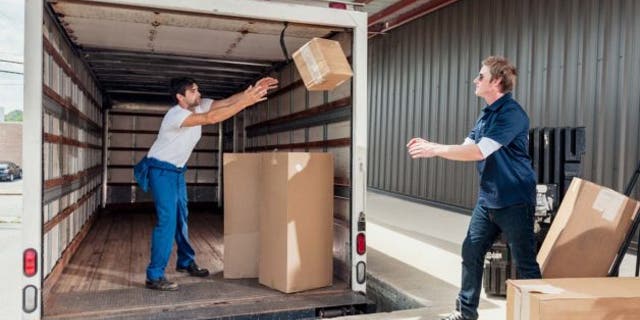 Having homeowners insurance is a no-brainer—at least, when you actually own a home. But what if you're in transition, moving from one place to the next? A lot can go wrong between point A and point B, and you don't want to be left vulnerable.
In 2005 my family moved from Chicago to Syracuse, NY. The insurance on our old home ended at midnight the day we moved out; our new insurance policy didn't kick in until we moved into our new place three days later. That's a full 72 hours without coverage. Thankfully, we made this transition unscathed, but we were just lucky—and we wouldn't tempt fate again.
Here's the right way to handle home insurance during a move so you can rest assured that you're covered at all times.
Your mover's insurance may not be enough
Sure, most moving companies have insurance to cover any damage they may do to your property. But often, that coverage is minimal and difficult to collect on if something goes wrong.
"The insurance policy from the moving company often offers low limits that won't completely cover a loss," warns Ashley Hunter, a risk insurance specialist and owner of HM Risk Group, an insurance company in Austin, TX. Plus, "it is usually very difficult to collect from a mover's coverage in the event of a loss."
So don't be lulled into a false sense of security just because your movers have insurance; make sure to scrutinize their policy and its limits thoroughly so you know what you're getting.
"The best way to avoid a potentially catastrophic financial mess caused by this insurance gap is keeping a current homeowners policy from the house you're moving out of in effect until you close on a new house and have a new homeowners policy in effect," says Jane Li, senior product manager at Mercury Insurance. "This way, there shouldn't be any coverage gap, and the cost is usually minimal."
Many insurance companies allow policyholders to continue their coverage for up to 30 days after selling a house.
Yes, most home insurance policies will cover your possessions even if they aren't inside your home. And this can come in handy for many reasons (more on that next).
You could damage other people's property
Let's say a generous friend or family member has invited your family to crash at their place for a few days until you close and move into your new home. This sounds great—until your tot tips a glass of grape juice onto their brand-new carpeting, or your teenager accidentally leaves their stove on and causes a fire.
Think the insurance policy of the person who owns (or rents) the now-damaged home will cover the cost of repairs? Not likely, since your child is responsible. Or let's say you own a dog who is disoriented and stressed by the move. What if Fido takes a bite out of a bystander at a rest stop while you're stretching your legs?
In both cases, having an active insurance policy will be a lifesaver. In particular, you'll want liability coverage, which covers damage that you and your family do to other people's homes and property. Without it, prepare to pay out of pocket yourself.
Your stuff could get stolen
Valuables can be left exposed while you're moving (e.g., your iPhone in the car or your kid's tablet in a sketchy motel). If that stuff gets stolen, without insurance you're left high and dry.
"If something that's permanently attached to a vehicle, like an installed radio, is stolen from a car or damaged, the auto insurance policy will be the one used to file a claim," explains Hunter. "However, personal items like clothes, a gym bag, golf clubs, cameras, etc. damaged or stolen inside a car are covered as personal contents under a home or renters insurance policy."
How to avoid an insurance gap and stay covered
If you're unable to keep a prior policy in effect during a change of residence, Hunter suggests looking into an excess policy.
"You can request a liability-only policy for you and your family from your current insurance carrier to cover you during any lapses," she says.
You can also talk to the company you've purchased your new home insurance policy from about starting that coverage before you close on the property. Hunter says that's often an option with many companies. And while that move may cost you a few extra bucks (the price will vary based on location, coverage limits, etc.), "the peace of mind can be invaluable."
The post This Costly Home Insurance Mistake Is Easy to Make When You Move appeared first on Real Estate News & Advice | realtor.com®.