The NASCAR Discount and Other Surprising Ways to Save Big on Home Insurance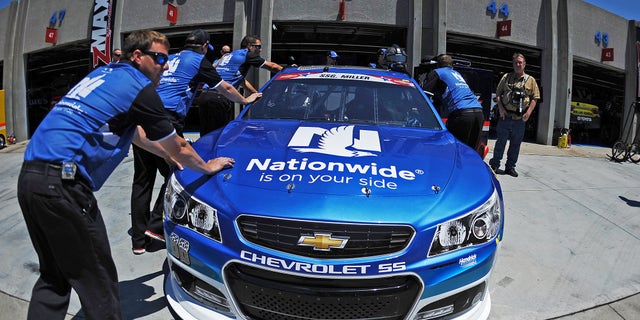 NEWYou can now listen to Fox News articles!
Homeowners pay an average $1,034 a year for insurance, according to the Insurance Information Institute, and that amount varies due to lots of variables: the value of a home, its location, the owner's claim history, just for starters.
You probably already know you can get a discount of up to 20% by bundling policies -- for home and vehicle, for example -- and that's just the beginning!
Insurance companies also offer a variety of lesser-known, and sometimes slightly odd, ways to whittle down your annual premium even more. Here are a few you should know about:
Rev up and join Dale Jr.'s nation
Nationwide offers a 1% discount to customers who sign up for Jr. Nation, a fan club for Dale Earnhardt Jr., the NASCAR driver it sponsors throughout the season. Membership is free and available at DaleJrNation.com. Days, nights, and weekends of (lower cost) thunder!
Protect your nest
Insurance providers know that smoke and carbon monoxide detectors save not only lives, but also money on fire damage claims. That's why American Family and Liberty Mutual offer homeowner policyholders a free Google Nest device and up to 5% off the fire insurance portion of a premium. The device connects through Wi-Fi to tell the insurance company that it's working.
Several other insurers offer a similar discount for fire and theft systems that are monitored remotely and communicate directly with fire and police departments.
Go green
Travelers Insurance offers a 5% discount if you have a LEED-certified green home. You can also add a GreenHome upgrade (cost varies based on your coverage), which pays up to 10% to repair, replace, or rebuild with eco-friendly materials after a loss.
Buy anew
Allied Insurance, American Family, Travelers, and others offer up to a 5% discount if you purchase a policy within 12 to 36 months of purchasing your new home. Some insurers will also offer a small discount if you purchase a new policy from them before a current one with a competitor expires.
Show off
Share the listing sheet or renovation upgrade information with your insurance agent.
The newly renovated wiring or impact-resistant roof that swayed you to buy a house can tempt your insurance provider into charging you less to protect it. American Family, Liberty Mutual, Allstate, and others reward homeowners with a small rate savings for substantial and/or certain safety upgrades.
Pay automatically
Allstate is just one of several insurers that offer up to 5% off the annual premium to homeowners who enroll in their autopay program and opt for payments to be deducted from a checking or savings account.
Have another inspection
Even if you had a home inspector go over your house when you submitted an offer, many insurers like to conduct their own inspection before finalizing a home policy. That second look is to make sure the coverage matches the cost to rebuild or repair, and also to identify potential claims such as a deck without handrails or gutters that are improperly installed.
While many insurers require their independent inspection within 30 to 60 days of the date the policy takes effect, CSE Insurance Group will give homeowners a 10% discount for (yet) another set of eyes taking a look at your home.
Explore your options
"Almost every insurance company offers a discount or two beyond the standard bundling and clean claim history options," says Scott W. Johnson, an independent insurance broker in California's Marin County. "The trick is pressing an agent to make sure you're tapping into any potential savings."
So don't be shy. Johnson says agents don't take offense to homeowners asking about possible discounts or other savings programs. "A good agent is your partner and wants to make sure you have the right coverage and price."