The Challenges of Selling a Hollywood Home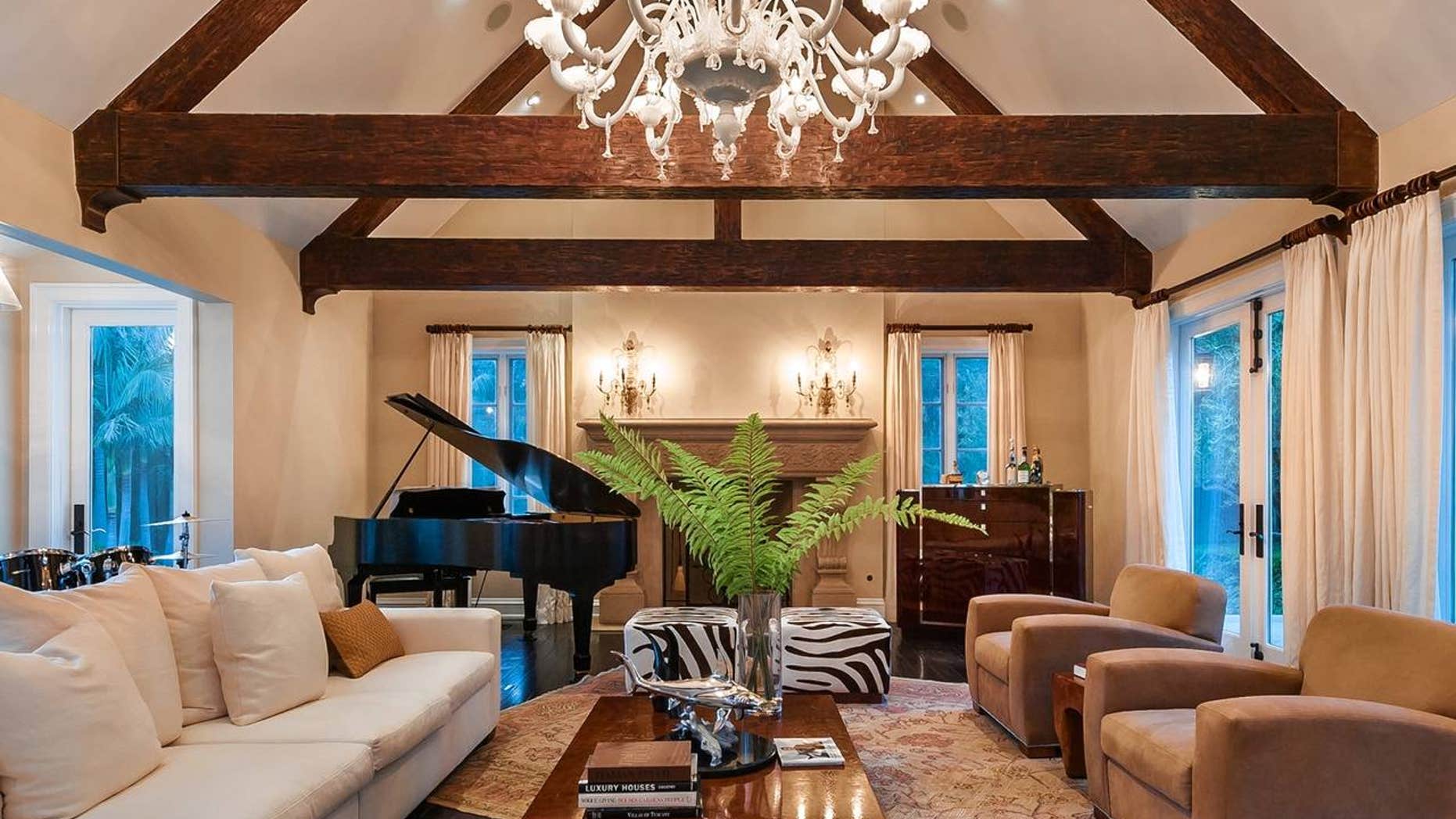 It is a classic Hollywood story: In 1909, a broadcasting impresario commissioned noted architects Greene & Greene to design a craftsman-style manse near Los Angeles's Wilshire Boulevard. Fourteen years later, Norman Kerry, a silent-film star, bought the house and paid to have it moved to Beverly Hills. In 1931, Mr. Kerry rented it to Lorenz Hart, the legendary lyricist of the Rodgers & Hart musical writing team.
Last year, the owners, screenwriter Leslie Dixon and filmmaker Tom Ropelewski, decided to put this 4,600-square-foot piece of Hollywood history on the market for just under $9 million. A crowd of 300 came to the first open house, said their listing agent, Bret Parsons of the architectural division of Coldwell Banker in Beverly Hills, and they all had one idea in mind.
"You could overhear them: 'Tear down, tear down, tear down,'" Mr. Parsons said.
In Los Angeles, a home that bears the pedigree of generations of Hollywood A-listers can be the ultimate status symbol. Studio heads and film producers love to boast that Katharine Hepburn or Clark Gable roamed the halls.
But homes haunted by the ghosts of Hollywood past can also create challenges when it is time to sell. "Celebrity owned" shows up as frequently in Los Angeles real estate listings as granite countertops, but claims don't always match the public record. And in today's market, the well-heeled Los Angles buyer frequently wants something bigger -- much bigger -- than a Hollywood mansion from the 1930s.
"In the Golden Age of Hollywood, from the '30s to the '60s, a mansion was 10,000 square feet," said Jeff Hyland, president of luxury brokerage Hilton & Hyland. Today's mansions start at 20,000 square feet. So some buyers of older homes tear them down.
Such was the fate of a Bel Air mansion originally built by director Frank Caprain 1935. The estate was later owned by director Mervyn Leroy, MGM studio co-founder Louis B. Mayer and comedian Jerry Lewis. By the time Iris and Bernard G. Cantor bought it -- from the bank -- in 1991, the mansion had been demolished and framing for a new house had been put up. The Cantors built a 23,000-square-foot, Neoclassical "to-die-for dream home," said Ms. Cantor, who now lives in Palm Beach and is president of the Iris and B. Gerald Cantor Foundation.
The Hollywood history had been erased before she got there, but that didn't stop tour buses from idling at the gate and tourists from snapping pictures of her, Ms. Cantor recalled. "I was going to get on the bus one day just to see what they were saying," said Ms. Cantor, who sold the house for $40 million in 2011.
While movie stars of Hollywood's early days preferred locations in the center of town, just a jaunt from the city's ritzy shopping areas, famous buyers today tend to seek out the most inaccessible, private spots they can find.
The number of companies offering celebrity-home bus tours has nearly doubled in the last five years to roughly 25, according to an estimate by the Hollywood Chamber of Commerce. Paparazzi -- photographers who sell images to media outlets, including celebrity-focused organizations such as TMZ -- have also proliferated in recent years.
To ensure privacy, celebrities now gravitate to hilly locations with walls and hedges, properties set above or below access roads and gated communities, said Jade Mills, estate director for Coldwell Banker.
People familiar with the real-estate transactions of pop stars say when Katy Perry house hunts, she has a list of privacy features so complex that there are fewer than 40 houses in Los Angeles that might qualify. "A dual drive, especially if one of them exits on a second street," is on the list, said one agent -- that helps stars slip away from paparazzi and fans. Also, the house can't be visible from the driveway, even if it is gated.
Pop star Taylor Swift's purchase of the Samuel Goldwyn estate for $25 million in September, according to public records, caused some head scratching. "I thought there is no way this would ever qualify. It doesn't seem private enough," said one agent. Though it is on nearly 2 acres, gated and walled, its location just behind the Beverly Hills Hotel would make it a non-starter for many top celebrities.
The houses most likely to trade hands between celebrities today are secluded fortresses, like the 1-acre gated estate that actor Richard Dreyfuss bought in the Hollywood Hills in the early 1980s. In 1995, he sold it to actor Kevin Costner; Mr. Costner sold it in 2006 to television host Ryan Seacrest for $11.5 million. Mr. Seacrest, in turn, sold it in 2012 and bought a $37 million Beverly Hills estate previously owned by Ellen DeGeneres.
For some in the entertainment industry, the lure of a classic Hollywood lineage still holds sway. The problem? Reports of past residents can be the Beverly Hills equivalent of an urban legend.
In the past 20 years, pop star Madonna and actress Diane Keaton have both owned the same Spanish Colonial in Beverly Hills, according to public records. The home, designed by Wallace Neff, has long been reported and marketed as the former home of both studio founder Harry Cohn and actress Betty Grable.
Ms. Mills of Coldwell Banker, who sold the house in 2012 for $16.5 million, said she, too, marketed it as Mr. Cohn's former house, because she had read he owned it in a prestigious architectural publication. But public records offer no evidence that either Ms. Grable or Mr. Cohn ever owned it. (The house did serve as a rental in the 1930s, raising the possibility they may have been renters.)
A lengthy, in-person search through the archives of the Los Angeles County Assessor's office does reveal that two other homes marketed as being owned by Ms. Grable were hers. One of them, a 7,200-square-foot Bel Air house, sold earlier this year for $11 million; Ms. Grable bought it for just under $10,000 in 1942. Another estate currently on the market for $28.5 million belonged to Ms. Grable and her husband from 1947 to 1948. They bought it from Bert Lahr, the actor who played the Cowardly Lion in the movie "The Wizard of Oz."
Title companies can look up the ownership chain of a house in a few minutes and for less than $100, said Bill Burding, executive vice president for Orange Coast Title Company, in Santa Ana. Though his company does about 120,000 searches annually, just two real-estate agents in Southern California called for a list of previous owners for a property they were trying to sell this year, Mr. Burding said. Agents often cobble together a property's history through previous owners, neighborhood lore, published articles and biographies.
Edward Fitz, a partner at the Agency, recently marketed a Los Angeles estate as the former home of actress Katharine Hepburn and actor Boris Karloff, who played Frankenstein's monster in the 1930s. A title search revealed Mr. Karloff's ownership; Mr. Fitz said two biographies of Mr. Karloff mention that Ms. Hepburn rented the house in 1930.
The Hollywood royalty connection "brings the listing far more attention than it would have had," he said. The home sold for $7.4 million, just over the asking price, in mid-September.
Even when a home's celebrity past is well documented, there are buyers who want to tear the house down. Ms. Dixon won her house a landmark designation, and instructed her agent to find buyers who didn't want to change the character of the house. They closed last month for $7.84 million.
"I'm making a little less money," on account of these conditions, said Ms. Dixon. "But I can still feel better that I have made it slightly more difficult for someone to come in and bash it to pieces."