The Basics of Cooperative Housing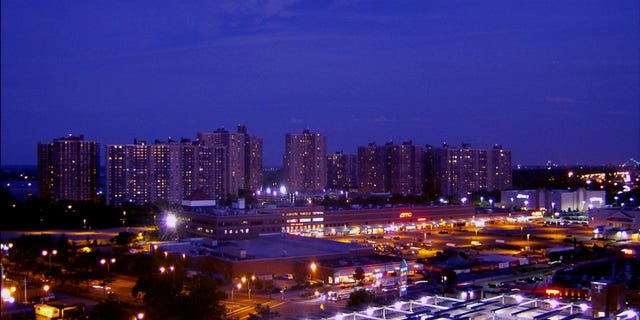 What if you could live in a place with 50,000 other residents, but instead of owning your unit, you owned shares in the whole complex?
It's not something from a teen novel's dystopia. It's called cooperative living and for some homebuyers, particularly in New York and parts of the Midwest, it's a way of life.
What is a co-op?
A "housing cooperative" (or "co-op") is the legal term for a housing unit that is owned and controlled jointly by a group of individuals who have equal shares, membership, and/or occupancy rights to the housing.
A co-op is essentially a nonprofit corporation, complete with a board of directors, and each resident is a shareholder. This means the co-op owner does not actually own his or her unit, but instead owns shares of the co-op relative to the size and desirability of the unit.
Types of co-ops
There are three basic types of co-op structures:
Market-rate co-ops are treated like most standard residential properties, where owners are allowed to sell their shares whenever they want, for as much money as they want. Market-rate co-ops are very common in New York City.
Limited equity co-ops are usually geared toward those seeking affordable housing. There is a cap on how much equity members can earn in their homes, so they can't sell their share for a huge profit. This restriction works to keep these co-op communities affordable. An example of this is New York's Co-op City, the largest co-op in the nation, with over 50,000 residents and more than 15,000 units.
With group equity or zero equity co-ops, members do not accrue any equity in their homes, but they pay rental rates below market value.
What does a co-op look like?
Co-ops are mainly located in major cities, but they come in a variety of types and sizes:
single-family homes
townhouses
mid- and high-rise apartment complexes
garden apartments
senior housing
student housing
special-needs housing
mobile home parks
Financing a co-op

If you need to take out a mortgage to purchase housing in a co-op, the loan you receive will not actually be a mortgage. It will be a loan to purchase shares. In practice, it is basically the same as a regular mortgage, but in some cases a co-op loan, or share loan, requires a down payment of 10% to 20%.
A major distinguishing factor of co-op living is the maintenance fee. Shareholders are required to pay a monthly maintenance fee to cover communal expenses such as repairs, maintenance, and taxes. The maintenance fee ranges from negligible to substantial, so it's important to figure it out before buying. Note that a portion of the maintenance fee may be tax-deductible.
Advantages of co-op living
The main advantage of a co-op is affordability, as it is usually cheaper than a condo. Some people want to build equity in a home but have no interest in taking on the responsibilities and expenses that come with ownership. In larger co-ops, a paid crew handles all repairs, maintenance, and security. There is no need for the homeowner to take care of the lawn or maintain the home's exterior. For this reason, co-ops can be an attractive option for older buyers. Smaller co-ops tend to be self-managed so owners have to take care of things like shoveling snow, but the maintenance costs are lower.
Disadvantages of co-op living
Although co-ops present an affordable housing alternative, they also have a number of disadvantages. The main one is that getting into a co-op can be a challenge in itself: The co-op board has to approve applicants, a process that includes interviews and documentation that could include several years' worth of tax records.
Once they buy in, co-op owners are not allowed to make any renovations without the board's approval. There are also a number of restrictions regarding to whom co-op owners can sell their shares or rent their place, which can be frustrating.
Plus, the monthly maintenance fee can be steep in some areas. For example, a three-bedroom unit in Co-op City costs about $1,500 a month in maintenance, according to the New York Times. However, that fee can cover additional things such as utilities and parking. If you're looking to enter into co-op living, be sure to compare various co-ops before buying.
Updated from an earlier version by Aviva Friedlander
The post The Basics of Cooperative Housing appeared first on Real Estate News and Advice - realtor.com.