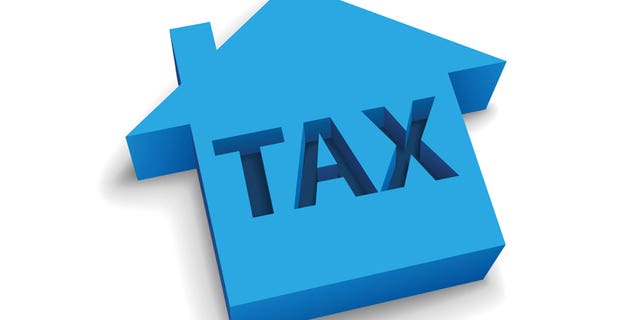 April brings budding flowers, warmer temperatures, and of course, the dread of having to file your taxes. The deadline to file is right around the corner, but if you're a homeowner, you want to make sure that you use your home to your advantage. Here are some great deductions and strategies that you can use to make sure that you don't overpay this year.
Deduct Your Mortgage Interest
For a homeowner, the monthly mortgage payment is probably the biggest recurring expense, but it also provides one of the biggest tax deductions. While you can't deduct the entire payment, you can deduct the interest you pay on the loan, which can be a considerable amount of money, particularly in the early years of the loan when you'll be paying off more interest than principal.
While this is one of the biggest tax breaks for homeowners, there are some limitations. First, you can't deduct interest on a loan larger than $1 million, which is a limit high enough that it won't affect most homeowners. You can deduct interest on a second home, and even on investment properties, but you do need to live in the home for part of the year. So if you have a second property that you rent out full time, don't try to deduct the interest or you might end up in hot water with the IRS.
Finding Deductions Around the Home
Depending on your tax situation, your home might be filled with potential deductions. For instance, if you use your home for work, even just for part of the year, you might be able to add a deduction for a home office. However, there are two important caveats. To qualify as a home office, it needs to be used exclusively for business, which means you can't add a deduction for your kitchen just because you do some of your work at the kitchen table. Second, it has to be your principal place of business. So if you go into an office every day, but do an hour or two of work from home each week, you probably don't qualify.
Energy-efficient upgrades are another source of deductions for many people. There are two credits available, and the biggest goes to those that invest in wind, solar or geothermal equipment for the home. If you've installed one of those technologies, you can claim 30 percent of the cost on your taxes. There's also a deduction for appliances, windows, insulation, or other green upgrades around the home. Unfortunately, this deduction is quite a bit more limited. First, not all "energy efficient" upgrades count. You'll have to check with the manufacturer to see if your green improvements are covered under the program. Second, you can only claim $500 in tax credits over the duration of the program, which has been in effect since 2006. So if you've made some major upgrades last year, or if you've added deductions for upgrades in the past, you'll need to be careful that you don't exceed that limit.
Contest Your Property Taxes
Property tax assessment is far from an exact science. Local assessors rely on a number of methods to assess home values. They might looks at what similar homes in the area are going for, perform a visual assessment of the home, or rely on historical documents, all of which can often produce property assessments that are completely out of whack with the real value of the home. As a homeowner, you have the right to challenge a bad assessment, and if you go about it in the right way, you can save yourself a lot of money on your property tax bill.
The first step is to make sure the assessor has the facts straight. Check the listed square footage, number of rooms, lot size and other features, like an the presence of a garage or basement. Over-assessments often occur when the assessor lumps a homeowner in with the neighbors. For instance, if most of the other homes on the block are two stories, or feature finished basements, the assessor might make the assumption that your home is the same, and tax you accordingly.