Swimming Pool Prices: Know How Much Before You Dive In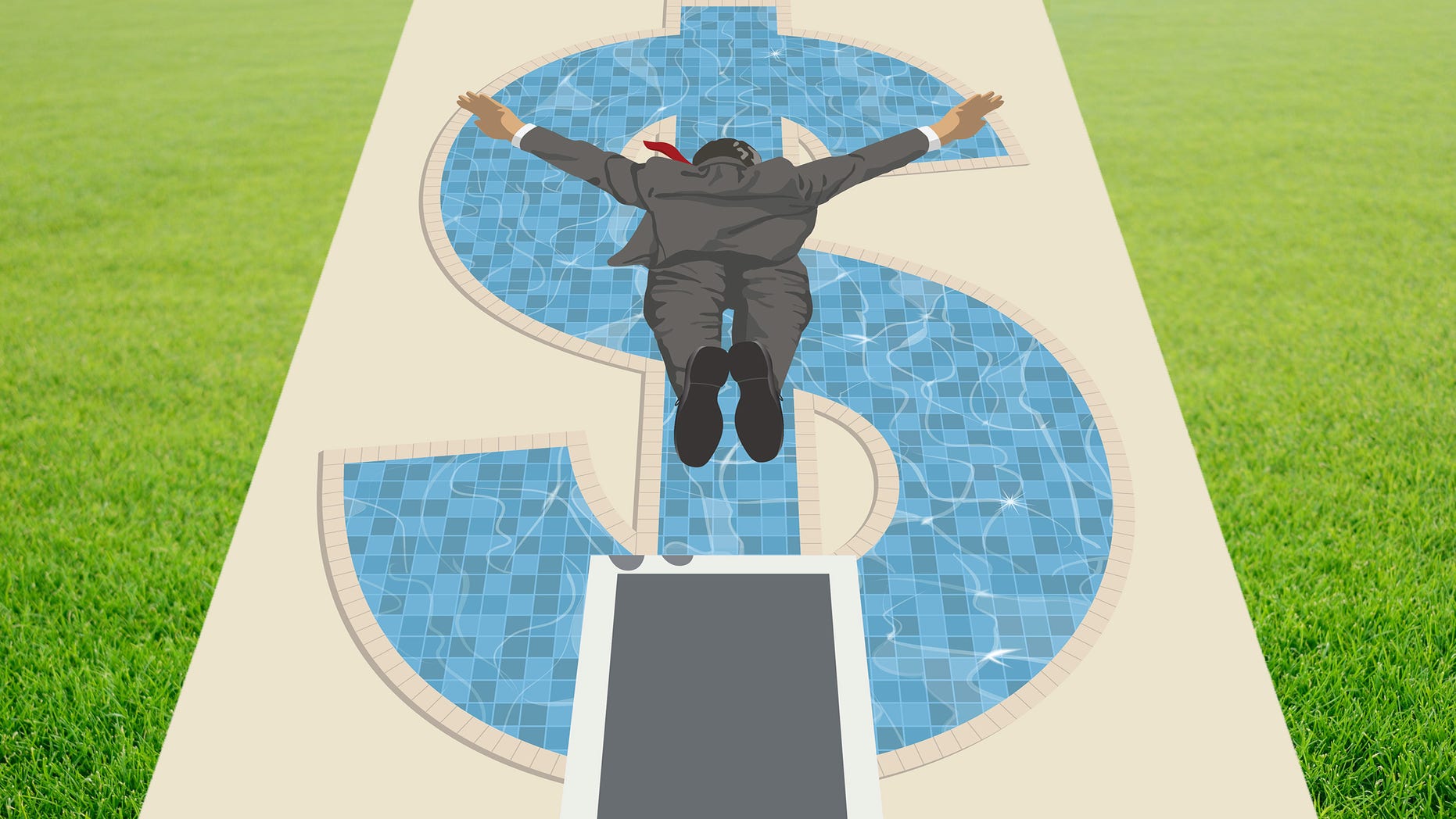 A swimming pool can turn your backyard into a private oasis; however, before you dream of doing cannonballs into clear blue water, take a moment to truly gauge how much this cool amenity will cost you. Don't focus just on the installation, either -- there's also maintenance, chemicals, and all the trimmings.
Ready to make a splash? Check out these real-world costs.
Average swimming pool price
According to experts and other estimates, the average cost of a 32-foot-by-16-foot in-ground pool is roughly $22,000. But this varies greatly by geography; you may need to shell out more or less money depending on where you live.
"In Florida, pool prices are half of what they are in Virginia," says Michele Ament, a design and sales consultant at Town and Country Pools in Springfield, VA. Why the difference? In-ground pools are a luxury in the Northeast, compared with consistently warmer parts of the country. In Miami and Dallas, for example, just about everyone has a pool.
Nonetheless, there are financial benefits to building an outdoor pool. It can be a selling point to buyers in the future -- and an in-ground pool adds on average 8% to the value of your home, according to the National Association of Realtors.
Materials
In-ground pools can be made from three materials: vinyl liner, fiberglass, and concrete. They vary in price. A lot.
Vinyl liner pool ($10,000 to $25,000): This is the least expensive pool to install, because vinyl is cheaper than fiberglass and concrete. The trade-off? A vinyl liner lasts on average seven to 15 years and costs between $2,500 and $3,500 to replace -- an expense you wouldn't incur with a fiberglass or concrete pool. Also, a vinyl pool adds less value to your home compared with fiberglass and concrete.
Fiberglass pool ($20,000 to $60,000): This pool is constructed off-site in a factory and then transported and installed at your home. It requires the lowest maintenance, because the pool shell is nonporous -- meaning you need fewer chemicals to sanitize the water. (There's also less algae growth with fiberglass.) However, because fiberglass pools are built from molds, they're not customizable. And since they're transported to your home by a truck, shipping restrictions limit the width of the fiberglass pool shell to 16 feet.
Concrete pool (starts at $50,000): "Every concrete pool is made custom," says Stephen Treese, president of Blue Haven Pools in Las Vegas. "A concrete pool is constructed in your backyard, so there's no limitation to shape, size, or design."
Consequently, it's also the most expensive type of in-ground pool. But Ament says you get what you pay for. "Most concrete pools have a lifetime warranty," she adds. However, you need to resurface the pool's interior finish every 10 to 25 years, costing you between $5,000 and $15,000 depending on the size of the pool.
Chemicals
Saltwater chlorination system ($1,500 to $2,500): This system's chemical combination enables you to spend less money on chlorine, saving you on average $300 to $400 annually (and no more green hair!). One caveat: The cell, which is the part that converts the salt to chlorine, needs to be replaced every five to seven years. You can expect to pay $400 to $650.
Heating
Utilities ($85 to $1,460 per year): The cost varies, depending on your locale and temperature setting, according to the U.S. Department of Energy.
Want a heated pool? You have two options: Install a heat pump, or set up a gas or electric line. It's difficult to put a dollar figure to installation costs, says Treese, since they vary significantly based on the type of heater, where the gas line is located, and the size of the pool.
Geography also plays a role if you're using a heat pump: Heating an outdoor pool to 80 degrees in Phoenix from March to October costs $875, whereas heating the same size pool in Boston from only May to August costs $1,075, according to Energy.gov.
Extras
Unlike fiberglass swimming pools, which have a limited selection of design features, concrete pools offer a variety of options, including lighting, vanishing edges, tanning ledges, benches, steps, slides, grottoes, waterfalls, jets, and -- of course -- diving boards.
Diving board: $500 to $1,500
LED lights (per bulb): $900 to $1,200
Swim spa: $13,000 to $25,000
Hot tub: Starts at $4,000 for two-person, $8,000 for six-person models
Decking: $2,000 to $6,000. Most homeowners build pool decks made of concrete, stone, tile, or wood.
Building permit
Most municipalities require homeowners to obtain a building permit for a swimming pool. (Some also require inspections.) Permit costs can vary substantially, Ament says. For example:
Fairfax, VA: $10,000 to $15,000
Bethesda, MD: $250
International building codes also require you to install a fence around the pool, says Treese. "You install a fence for safety reasons," he says. "You don't want strangers or animals wandering into your pool."
Professional pool service
Weekly pool service ($84 to $278): Many people pay companies to handle their pool's basic maintenance, including checking chemicals, cleaning filters, and vacuuming.
Homeowners insurance
Upping your liability coverage from $100,000 to $1 million costs an extra $200 to $300 per year, according to the Insurance Information Institute.
Standard homeowners insurance policies include a minimum $100,000 of liability coverage; however, the institute recommends increasing your plan to $1 million coverage when you build an in-ground pool.
Because geography plays a significant role in construction costs -- particularly labor and materials -- these figures are only rough estimates of what you can expect to pay. To find the best deal, we recommend you consult with several pool contractors for estimates before determining which company you want to hire.