Struggling With Your Mortgage? 7 Programs Can Help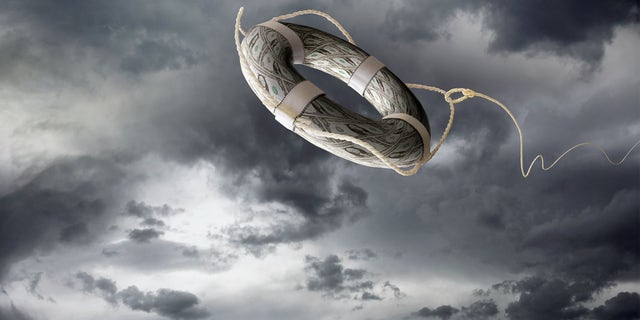 Buying a home and getting a mortgage: We all know these are big decisions that will affect our future tremendously -- financially and beyond. No one knows this better than people struggling to make mortgage payments.
If you find yourself in this position, there are some government programs that can help you refinance to a new mortgage that makes more sense for you or walk away with minimal credit damage. Check out some of the mortgage refinance programs the Federal Housing Administration and Making Home Affordable Program have available below.
1. HARP
The Home Affordable Refinance Program allows certain homeowners to refinance even if they are underwater on their mortgage, meaning they owe more than their home is worth. To qualify, your current loan-to-value ratio must be greater than 80%, but for Fannie Mae and Freddie Mac mortgage owners current on their payments, this means lower housing costs and greater peace of mind. To apply, you will need mortgage statements and income details such as a pay stub or income tax return. Contact your mortgage company and see if it is an approved HARP lender, or go straight to a HARP lender and say you are interested in refinancing. See if you qualify for HARP here. This program is set to expire at the end of 2016.
2. HAMP
The Home Affordable Modification Program is for homeowners whose financial circumstances have worsened since purchasing their home. As with HARP, you must have a Fannie Mae or Freddie Mac mortgage, but HAMP is more of a modification to your current loan to avoid foreclosure. You can owe up to $729,750 on your primary residence to qualify and should contact your mortgage servicer to submit your application. HAMP is also set to expire on Dec. 31, 2016.
3. HAFA
The Home Affordable Foreclosure Alternatives is for those who can't afford their mortgage payment and must transition out of homeownership. It leaves the option of a short sale, where you sell your house for an amount less than what you owe and the lender absorbs the difference, or a deed-in-lieu of foreclosure, where you give your title back to the mortgage company to avoid foreclosing. HAFA mortgage limits are also $729,750, and your mortgage must have originated on or before Jan. 1, 2009.
4. HHF
The Hardest Hit Fund helps families who are facing foreclosure stay in their homes in the states that were especially hurt by the housing crisis and other concentrated economic distresses. Essentially, this program gave money to housing finance agencies in Nevada, Michigan, California, Florida, Arizona, and 13 other states plus the District of Columbia to help those with declining home values who are delinquent on mortgages. State HHFs have until 2017 to use the $7.6 billion that has been allocated for this program.
5. PRA
The Principal Reduction Alternative program works with HAMP to encourage mortgage servicers and investors to reduce the amount of principal on mortgages not backed by the government. You must owe more than your home is worth and have a mortgage payment greater than 31% of your gross (pretax) monthly income to qualify. You must prove you are facing a financial hardship or are in danger of falling behind on payments and prove you have sufficient, documented income to make the modified payment. More than 100 servicers participate in this government-backed program for principal reduction. Keep in mind that these servicers are required to have written standards for PRA applications. The limit for this program is also $729,750, and you must have obtained your mortgage in or before 2009.
6. 2MP
The Second Lien Modification Program also works in tandem with HAMP for homeowners struggling to make mortgage payments due to a HAMP modification, equity loan, home equity line of credit ( you can learn more about HELOCs here), or some other type of lien. This can be given in the form of a modification or principal reduction on your second mortgage. You must not have missed three consecutive monthly payments on your current HAMP modification.
7. UP
The Home Affordable Unemployment Program is a supplemental plan to HAMP for those who are unemployed and need a mortgage payment reduction. The government can reduce your payments to 31% of your income or even suspend them for 12 months or longer, depending on your need. You must be eligible for unemployment benefits, have no previous HAMP modification, owe no more than $729,750 on your home, and have a mortgage obtained in or before 2009 to qualify for this program. It's important to have your full-file credit report ready and contact your mortgage servicer to see if you are eligible. You can get your free annual credit reports from AnnualCreditReport.com, and if you want to check your credit more often, you can get a free credit report summary every month on Credit.com. You will be evaluated for a HAMP refinance at the end of your UP forbearance period if it is available once that time comes. Fannie Mae and Freddie Mac mortgages currently do not have an unemployment program available.
No matter what your specific situation and how desperate you feel, it is a good idea to take the time to look into government programs and see if there is one that will meet your needs.
-- -- --
This article was written by AJ Smith and originally published on Credit.com.
How to Refinance Your Home Loan With Bad Credit Mortgage Refinancing Guidelines How Selling Your Home Can Impact Your Credit