So you want to buy a fixer-upper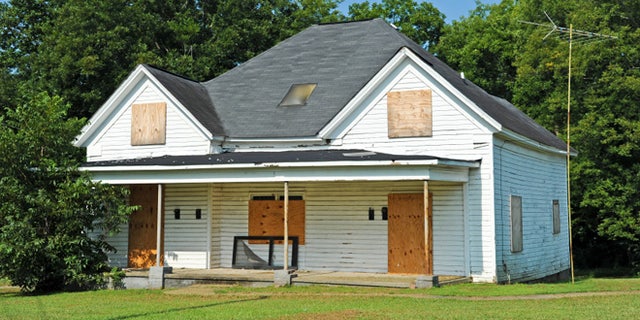 Buying a fixer-upper can be a great way to get a deal on a property, especially if you've got some DIY skills. But many purchasers quickly find themselves in over their heads. Here are some tips on how to land a fixer-upper, but avoid a DIY nightmare.
Paying For It
Buying a fixer-upper means you'll need to take out a mortgage for the house itself and a second loan to finance the repairs and upgrades. However, many banks are reluctant to offer mortgages on homes that are in rough shape, making it difficult for buyers to finance the purchase of a fixer-upper. Fortunately, the Federal Housing Administration offers what's called a 203(k) loan, which is designed specifically for buyers looking to renovate their newly purchased homes. There are some strings attached — for instance you have to live in the unit, so you can't use the loan to just flip the property — but for many homeowners, the 203(k) loan will allow them to get the financing they need for a home that requires a little TLC.
Know Your Limits
No matter how good a deal, there are some fixer-uppers that you should never buy. If the home has problems with the foundation, extensive rot, or a major termite problem, it's almost never worth it.
You'll also have to decide whether you want to take a DIY approach, which can save money, or hire a contractor to do the work. Fixing a few leaky faucets does not make you a plumber, so if you go the DIY route, honestly assess your abilities up front. And while there are many projects that you can tackle yourself, like painting and flooring, some things like the electrical system need to be done by a licensed professional or contractor to ensure that the new work conforms to local building laws.
The Inspection
The home inspection is an important step for any home purchase, but it becomes even more crucial with a fixer-upper. While you might have the budget to redo the floors and re-shingle the roof, you don't want to find out after you've bought the place that there's also a problem with lead paint or asbestos. To ensure that you receive an honest assessment, find your own home inspector rather than relying on a recommendation by the real estate agent selling the home. When interviewing home inspectors, ask them if they have experience dealing with older homes, as they will have more intimate knowledge of the potential problems you'll be facing.
You'll also want an inspector who will allow you to accompany the inspection. Many home inspectors will jot a few notes down and give the home a pass or fail grade, but by tagging along during the inspection, you can get a more in-depth understanding of what needs to be done on your future home.
While the home inspection is useful, you'll also want to keep in mind that a home inspector is not a contractor. To get a good idea of what repairs and upgrades will cost, you'll need to hire a contractor to do a separate walkthrough and give you an estimate.
Living With Chaos
Perhaps the most difficult part of a fixer-upper, living with the chaos of a renovation in progress can really try the patience of a home owner. With power tools whirring at all hours of the day, interruptions to your plumbing and power, and constantly having to manage a crew of workers, you have to ask yourself if you're ready to deal with a home on the mend.
Serious repairs might mean finding somewhere else to live for a while, so make sure you have a plan in case you need to vacate during the renovations. You'll also want to decide which repairs need to be done right away and which can be put off for a while. By staggering repairs you can take some of the load off, but you'll also lengthen the renovations. Before you even buy the home, draw up a calendar, noting all the repairs and upgrades and figure out if it is a timeline that you can live with.