Six websites that will change how you look for a new home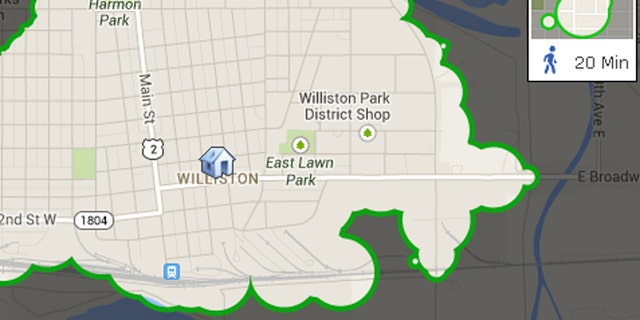 When looking for a new home, most people first turn to the Internet. Online listing sites have made house hunting a whole lot easier, but they often don't give you much information beyond what the realtor has supplied. However, many powerful new websites can give you the lowdown on a neighborhood, allowing you to find not just the perfect home, but the perfect neighborhood as well.
Increasingly, homeowners are turning their backs on the sprawling suburban homes of their parents' generation and looking to live in less car-oriented communities. Young homeowners in particular place a premium on easy access to bars, restaurants, shops and other amenities. The website WalkScore.com looks to give people an easy-to-understand breakdown of a neighborhood's pedestrian friendliness. The site bases its score on proximity to businesses and schools, giving top marks to communities where you can take care of most daily errands without the use of a car.
On its front page, Trulia is a fairly typical home listing site, offering potential buyers a chance to search for homes in their area. But the site's local pages offer so much more than other, similar listing sites. The site features a block-by-block heat map that allows you to quickly visualize high-crime areas, home prices, commute time, public schools and even the potential for natural disasters. It's a great way to figure out the best places to live in a city with a few quick glances.
With City-Data.com, you can get an unfiltered snapshot of a home's history. An veritable dumping ground of municipal data, the site allows you to look up a property's ownership history, most recent tax assessment and building permits, which can reveal things like water damage or a previous termite problem. The amount of information you turn up is going to depend on how much information your city, county and state put online. But many cities, especially larger ones, offer up quite a bit of data, allowing you to build a fairly detailed history of a home.
One of the best ways to quickly get to know a new neighborhood, Yelp will help you figure out which places to frequent and which to avoid. While the site is best known for its reviews of local restaurants, the site can be a treasure trove of information on practically every aspect of a neighborhood, featuring reviews of grocery stores, public parks and even local schools.
An awful commute is a make or break for many people when buying a new home. Finding the quickest route from point A to point B can be a long process of trial and error, and a home that otherwise seems perfect might be ditched in favor of a home with a better route to work. Waze looks to cut through the commute confusion with their crowd-sourced traffic directions. The app is pretty simple: fire it up and let it track your route to work. Other users can then offer up shortcuts and advice on how to save time on your trek. In addition, the app will also give you notifications about speed traps, accidents or other hazards that users have marked on your route.
Finding a safe neighborhood is the top priority for most homeowners, but often buyers have to go off of a neighborhood's reputation, which may or may not match up to reality. While you can never guarantee safety in any neighborhood, you can get a better sense of a community's crime problem with CrimeMapping.com. The site draws data from local police forces across the country, giving you a nearly real-time look at every robbery, homicide and assault that occurs in your community.