Silicon Valley Roomie Wanted -- How Do I Choose From 100+ Desperate Applicants?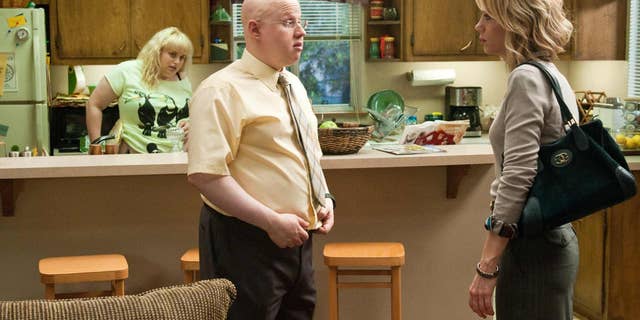 Not too long ago, I was struggling with the question of whether to move after my landlord upped my rent by 25%. Finally, I made the decision to sign the new lease and stay another year (well, not so much a decision as a resignation). My roommate of five-and-a-half years, however, chose to fly the coop.
Suddenly, I've found myself in a position that's new for me: selecting someone to come into my home and live in my space -- um, I mean "our" space.
My apartment isn't that great -- in fact, it's an unexceptional example of 1970s malaise. But it's in the middle of a happening section of Mountain View, where everybody wants to live, code, and get filthy rich -- or sometimes just live. And I mean everybody!
Within days of posting my apartment online, I was inundated by messages from more than 100 people interested in the other bedroom/bathroom in my 1,000-square-foot unit. Other than being slightly larger than some other properties out there, it's a pretty standard space: a small complex with coin-operated laundry on site, one assigned parking space, linoleum floors (with a pattern I wish would go away and die), and ragged carpets. But as often is the case with real estate, it's all about location, location, location. And I've got a prime one.
The sheer volume of response to my ad is a sign of the fast-evolving rental market in Silicon Valley, where companies such as Google and LinkedIn have expanded, leaving housing less available and, as a result, way more expensive. Forbes recently called the San Francisco Bay Area one of the worst places for renters because of the staggering housing shortage. It leads the nation in rent growth, and experts predict it will only get worse. It seems trite to call the housing market "competitive" when the reality is that working-class families can't afford to put a roof over their heads without bunking up with a total stranger -- or, worse, with me.
Before you tell these folks to stop whining and move to a cheaper area, let's consider that there aren't too many places to go. Santa Clara County encompasses 15 cities. Some of them are affluent, such as Los Altos Hills, Palo Alto, and Los Gatos, while others, such as Gilroy and Morgan Hill, are considered more affordable but are a bit of a drive from most jobs. The median rent for a two-bedroom in the county has increased about 42% since 2005 -- and nearly 26% in just the past five years. Meanwhile, availability has dropped quickly. Just five years ago, there were 8.2 vacant units per every 100. Now there are only 2.9. No wonder it feels like everybody wants a piece of this rental pie.
And the applicants are as diverse as they come. I've received emails from entire families who want to move into my extra bedroom, from a guy who brews his own kombucha and coconut water kefir, and from a girl who told me, "My parents love that I am such a good girl." And I got a heartbreaking message from a 50-year-old widow looking to restart her life. When I don't reply quickly enough (or at all), I receive follow-up emails from the same people, desperate for housing.
It's a good problem to have, since I have to fill that room. And perhaps it really doesn't matter whom I choose. For so many of these people who have messaged me, living together seems purely like a business transaction for a ridiculously expensive place to lay your head at night and heat up some leftovers while you scream at "Game of Thrones."
But me -- I'm old-school. The idea of living with someone conjures up for me the images of Rachel and Monica, Max and Caroline, or Jess, Nick, Winston, and Schmidt. Maybe I'm nave, but I want something out of my roommate relationship. We don't have to be best friends, but this is the person who will be there when I wake up in the morning and when I come home from a long day at work. They will pretty much be in my face all the time. So I want to make sure it feels right.
But when you're overwhelmed with choices, it's really hard to know who to choose. When all you have is a LinkedIn or Facebook profile to go on, how do you know who to reply to, who to spend time showing the place to, and, most important, who to sign on the dotted line with?
To see what I mean, check out some of the roommate contenders I'm evaluating. These are just some nuggets from the messages I've received. I'm sure I'm going to get some flak for calling out these folks, but don't worry -- I'm not sharing their names or anything that could compromise their privacy. Oddly, they fall into some pretty general archetypes that I'd be willing to bet a lot of you have encountered as well.
-- -- --
The granola guy
In today's deglutenized, SoulCyclical world, it's hardly a secret that people want to live healthier lifestyles, and I'm all for it. (Well, maybe not the gluten-free thing, but that's a topic for another time.)
It's also no secret that I'm not exactly crunchy. So when I hear from a potential roommate who's into home-brewed probiotic beverages, my alarm bells begin to ring. I can deal with going to the gym and even eating salad, but I don't want to feel guilty about that leftover combo pizza in the fridge.
And when they add, "It's all part of my health conscious food intake and lifestyle," I reach for my Tums and move on.
-- -- --
The sleepover king
They seem cheerful and fun, have a good head on their shoulders, come with stable employment, and claim to be not only clean but also laid-back. Then they pop the question: "How do you feel about overnight guests?"
OK, people. We're all adults with, if we're lucky, adult relationships. An occasional overnight guest? Sure! But a third roommate? No way. Of course, how do you know what you're getting into until it's too late? I'm not so crazy as to rule out any potential roommate with a significant other. And a future roomie could certainly move in single and then become attached -- or, praise be, so could I! ( Message me if you want a link to my OkCupid profile -- let's just kill two birds with one stone right now!)
I try to be upfront with any potential roommates who pose this question or tell me they're in a relationship. How often would your significant other be around? Do they live nearby? How often do you go there? The terms "regularly" and "often" -- as cited above -- are deal breakers for me. If it's more than once or twice a week, then I begin to wonder why your significant other isn't the one you're moving in with.
-- -- --
The creeper
This guy probably would have told me more if he wrote, " I can haz apartment?" I'd like to think I did a pretty good job writing my apartment listing -- one prospective tenant told me she got a good feel for my personality and found the listing to be a good mix of warm and welcoming, but straightforward. I'm looking for the same in my next roommate -- and I was clear that any potential roomies should write me back with details about themselves (and even provide a Facebook or LinkedIn profile).
So imagine my irritation when I got dozens upon dozens of one-line emails from folks who simply said they could rent the room and demanded to know when they could move in. This is a relationship, people! If you can't take the time to tell me a little about yourself over email, then why should I waste my time showing you the apartment?
Plus, in our age of Facebook stalking, who wouldn't do a little recon on their future roomie? Are they who they say they are? Do they have stable employment? Might we even have mutual friends? I'm evaluating potential roommates in the same way I would evaluate a date -- and in this situation, the stakes are actually higher.
-- -- --
The short-timer
That's in, like, two months! With these astronomical prices, I'm not in a position to handle paying rent by myself. That's why I'm looking for someone stable who will be in for the long haul -- so I don't have to worry about doing this all over again with a new batch of weirdos candidates.
Unfortunately, though, I live in a tech mecca where summer internships are the norm. The vast majority of messages I've received are from those seeking short-term housing. It isn't the worst thing in the world -- in a pinch, I could certainly be OK with it. But it means a lot of hassle on my part to deal with the turnover. Makes me wonder if I'm just better off renting out my place on Airbnb. Wait a minute -- that actually sounds like a great idea!
-- -- --
The empty nesters
I mean, they sound like great people. They have kids and grandkids. He's retired. I can't imagine I'd have any kind of situation where they're trashing the place after coming home drunk at 3 a.m.
That said, I don't want to have to tiptoe around my own apartment so as not to disturb someone else's afternoon nap. Plus, I do like to hang with my peers and have someone I can relate to in life when we're under the same roof. And it sounds like we'd be under the same roof more often than not. This particular couple didn't give any indication of traveling or often being out of the apartment -- a recipe for disaster, in my opinion.
Plus, I couldn't imagine being confronted with them every single day: Would that be me, 30 years hence, married (yay!) but still in dire need of a roommate? With (virtual) tears in my eyes, I moved on.
-- -- --
The full(er) housemate
I gotta tell you -- I've been astounded by the number of couples and families seeking my extra bedroom. After receiving several messages that went something like the one above, I went back to edit my listing to say I could entertain only individual applicants. (Legally, four people would be above the maximum capacity on my apartment.)
It's a symptom of this rental market, though, where empty nesters, couples, and entire families need to bunk up with a total stranger in order to make things work financially. I have a pang of guilt about outright rejecting them, and I wonder where the family of three finally settled down, and whether the empty nesters' kids can help them out. And then I wonder when the bubble will burst -- certainly this kind of rental market isn't sustainable. When does it end?
For me, it hasn't ended. I'm still entertaining options and showing my place. (This weekend I had two back-to-back showings -- it felt like speed dating!) In the meantime, maybe you can help me decide -- or send in an application if you're interested. It could be the beginning of a beautiful friendship.
The post Silicon Valley Roomie Wanted -- How Do I Choose From 100+ Desperate Applicants? appeared first on Real Estate News and Advice - realtor.com.