Selling a Home? Avoid These Six Common Mistakes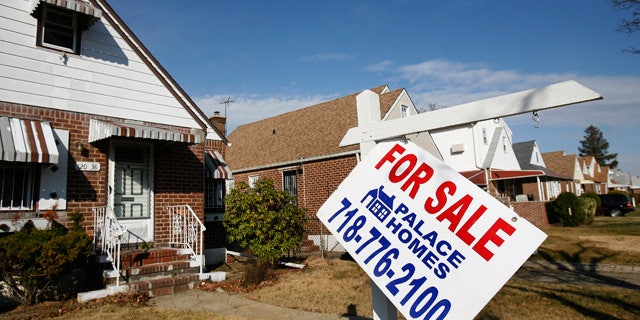 Selling a home during this real estate downturn can be stressful on the seller. It's not unusual for some homes to sit on the market for months on end, and many areas are still working through a backlog of foreclosure inventory, which also drives down home prices. Fact: 36 percent of homes nationwide sold for a loss in January. As we enter spring's home shopping season, buyers are in the driver's seat in many markets, and they know it. That's why if you're planning on putting your home on the market, it's crucial to understand the time-honored mistakes sellers make, and how to avoid them:
Pricing for Yesteryear: Nationally, home values have fallen 27 percent since the market peaked in 2006. In some markets, total declines are in the 50-60 percent range. Yet, many sellers are tempted to list their home for sale based on what they paid for the home, not on their area's current real estate market conditions. If you set a price too high, your house will sit. This will inevitably lead to price reductions, which could signal to buyers there is much more room for negotiation. In the past 30 days, 23 percent of homes listed for sale on Zillow have had their price reduced.
Tip: Arm yourself with information on comparable home sales, percentage of listings with price cuts in your area, and find out how long homes are typically on the market. Then you can have an informed discussion with your agent about the appropriate price for your home, given local market conditions.
Focusing on Comps: Don't concentrate solely on the recent sales of homes in your area. Make sure you look at the listing price for homes that are on the market right now. These homes are your competition. Based on your competition, would a potential home buyer think they are getting a good deal on your home, or theirs?
Tip: Go see homes for sale in your neighborhood. Ask your agent what current buyers are looking for in a home these days and ask yourself objectively how your home stacks up against the competition.
Hiring the Wrong Agent: Choosing the right real estate agent is a crucial part of the selling process. You need to find someone who demonstrates knowledge of your area, expertise in the process, and strong marketing skills. You also want to make sure your communication styles mesh. Yet, many people just hire someone based on one friend's recommendation and wind up frustrated during the process.
Tip: Before choosing an agent, research online agent ratings and reviews. Knowing the experience several people have had with a particular agent will help you make a more informed decision. Make sure to interview at least three agents before making a final decision.
Limiting Your Marketing Exposure: Real estate is often thought of as a local business, but in addition to marketing your home to a few local web portals, be sure to market your home on social media sites and to national real estate sites. Remember — home shoppers are not always local; businesses transfer employees and people move. They need to find your home easily.
Tip: Make sure your agent is active on the top online home shopping websites and has experience using social media to market your home (e.g., Twitter, Facebook, LinkedIn). Even if you aren't active online, 90 percent of buyers use the Internet to search for a home, according to National Association of Realtors. Don't forget to use your own social networks to build online buzz and use sites like the Zillow-Yahoo! Real Estate Network to expose your home on a national level.
Ignoring Web Appeal: When marketing your home online, display as many photos of your property as possible. Help buyers visualize themselves in your space by posting lots of interior shots. Focus on what people care about, namely, the kitchen, living spaces, and even the bathrooms. Make sure to clean up and de-clutter, it's amazing how many messy rooms are shown in listing photos. And remember — as more and more people use mobile apps to shop for homes, the quantity and quality of photos matter. High-resolution is best.
Tip: Make sure your agent uses a camera that produces high-resolution images when he or she photographs your home. Also, check to see that the main display photo of your home is the one that best represents your home.
Don't Follow Buyers Around When Showing: Whenever possible, don't be home when showing. Lurking sellers make buyers nervous — they don't feel comfortable inspecting the house when they feel like they're being watched. It's easier for buyers to visualize the home being theirs when they have a chance to critique and discuss the home among themselves.
Tip: Unless there's a real reason for it, don't ask your agent to be present for all showings. Other agents want privacy with their buyers and they don't usually have time to work around your agent's schedule.