Report: Michael Phelps' bachelor pad still on the market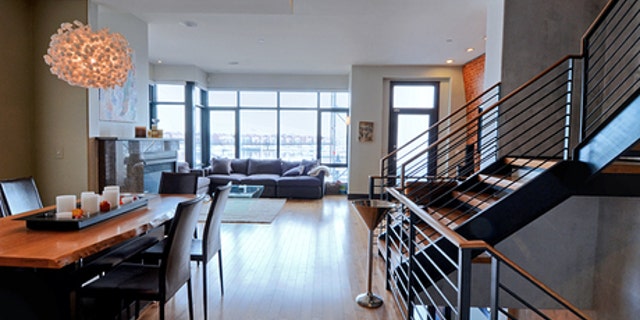 He's the most-decorated Olympian of all time, but if real estate were an Olympic sport, Michael Phelps might be far from the podium.
The Real Estalker first reported in March that the swimming superstar's 4,000-square-foot Fells Point condo had hit the Baltimore real estate market. Now, on the heels of Phelps' record-shattering 19th Olympic medal, Top Ten Real Estate Deals reports that the high-end modern property on Baltimore's famed Inner Harbor is still on the market.
The 3-bedroom, 2.5-bath loft-like home has hardwood floors, granite countertops, large master suite with a spa bath and floor-to-ceiling windows for taking in city and water views. Other amenities include a rooftop lounge and a 2-car garage.
And of course there's access to the building's heated indoor swimming pool and fitness center.
Phelps purchased the property in 2007 for just under $1.7 million, and agent Heidi Krauss has it listed at $1.42 million.
Related:
Jessica Rourk is a copy editor for Zillow. She spent nearly a decade in the newspaper industry before switching to online editing. In the span of a year, she went from being a relative real estate novice to being a homeowner, landlord and renter, simultaneously.