Renters vs. Landlords: How to stay in the clear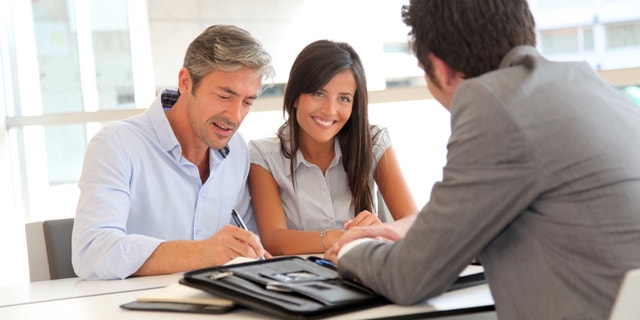 Dealing with a landlord can be tricky business. Here are six tips to ensure you'll be protected from a potentially unscrupulous landlord.
Ask for Changes Up Front
Your best bargaining position is before you sign the lease. While you are entitled to ask for repairs after you have moved in, making your move contingent upon an appliance upgrade or a new paint job will ensure these fixes get done quickly. Of course, in a competitive renters market, you might not want to push too hard. But most landlords will OK basic repairs in order to keep a new tenant happy.
The Damage Deposit
The damage deposit is supposed to protect landlords should a tenant trash an apartment, but all too often, shady landlords use it to line their wallets when a tenant moves out. [pullquote}
In many states, for a landlord to take some or all of your deposit, the damage has to be substantial; it can't be normal wear and tear, like tacks in the wall or a little paint chipped off of door frames.
Before you move in, make sure to do a thorough walkthrough, carefully documenting any existing damage so that you don't get dinged for a previous tenant's mistakes. If you did cause damage, you are entitled to demand receipts or invoices for the repairs, preventing a landlord from quoting some pie-in-the-sky figure for fixes and then pocketing the difference. Finally, check your lease for any extra fees. Some landlords require a cleaning fee or other fees when you move out.
Get it in Writing
If you have a long-term lease, you are entitled to live there through the entire term of the lease. This means your landlord can't just kick you out in order to rent the apartment to a better paying tenant. On the flip side, you're obligated to continue to make rent payments each month. You can't just leave if you find a nicer place. Many states, however, will let you sublet your place or assign your lease to a new tenant if you do need to move. And even if you aren't legally entitled to sublet, you can still try working out an agreement with your landlord to get out of your lease early.
Who Pays for What
In most cases, the monthly rent check isn't the only bill you'll be responsible for. You'll also have to handle utilities such as water, gas, electric and garbage pickup. However, many landlords cover the costs of some or all of a unit's monthly utility bills. While you're checking out places, make sure you understand which utilities you are responsible for. And if you're moving into a multi-unit building, make sure there are separate meters for each apartment. You don't want to be stuck paying for a neighbor's share of the water bill.
Ask About Add-Ons
Do you have a pet? Need a parking space? Special requests like this can cost you extra. And even if you aren't asking for extras, you might still have to pay extra fees that a landlord won't immediately disclose up front, such as landscaping dues or key deposits. So make sure to ask about the cost of such add-ons before you sign a lease.
Give it a Second Look
You may think you've found your dream apartment, but it's always a good idea to check it out a second time before you sign a lease. If you first saw the place during the day, make an appointment to check it out again in the evening to see if you have any noisy neighbors that like to blast their music late into the night. In addition to that, apartment hunting can be stressful, making it easy to overlook important elements. Giving the place another look gives you a second chance to carefully examine everything. Do all the windows open? Are there enough heaters to keep it warm in the winter? How's the water pressure? You want to be certain about all these small details before you sign on for a long-term lease.