Renter's Insurance: Buy What You Need, Don't Buy Too Much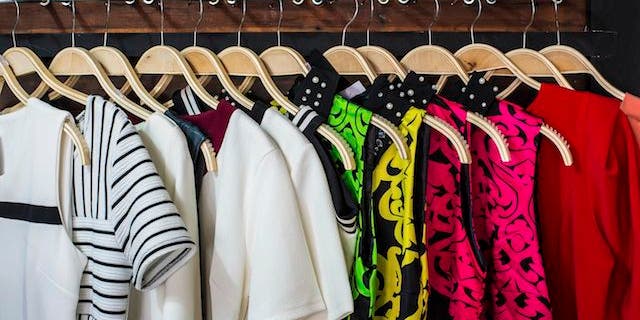 If you have renter's insurance, you're in the minority. According to a recent study from insuranceQuotes.com, 6 in 10 Americans don't have this form of coverage.
Take a moment to pat yourself on the back -- having any renter's insurance is a smart choice.
But is it possible to have too much of a good thing?
Muted bells and whistles
Renter's insurance isn't as complicated as, say, rental car insurance, where you're standing at a counter frazzled by all your options. Most insurance companies offer rental insurance with relatively few bells and whistles, according to Sam Belden, vice president of carrier development at CoverHound Insurance Solutions, an insurance comparison website.
"As opposed to home insurance, which tends to have many extras that can be selected, renter's insurance is already a very lean and unconfusing policy. Any 'hidden extras' have pretty much been removed," Belden said.
Gary Stephenson, State Farm's media contact for Louisiana, Arkansas, and northeast Texas, says there's no incentive for insurance companies to overinsure a rental client.
It's bad business for an insurer to sell you $50,000 worth of coverage if you have only $15,000 worth of stuff, even if a company extracts a higher monthly payment out of you. Any disparity between coverage and value can create incentive for fraud or arson.
"It's not in the company's interest. It's an anti-fraud measure to work with the client and go over very closely what their contents are," he said.
That doesn't mean it won't ever happen. Ultimately it's up to you to figure out how much you need.
Taking out more
Insurers don't always check your belongings before issuing a policy. If that's the case, you can overestimate your valuables and buy more coverage than you need. According to Tom Simeone, an attorney and CPA in Washington, DC, the first step is to figure out the true value of what you own.
"If you buy more than that, which many people do, you are paying for excess coverage," Simeone said.
To avoid paying too much, conduct an inventory of your valuables and meet with an insurance agent. Take clear pictures of your belongings and show your agent. Snapping pictures of your apartment and the inside of closets can help, too.
"Saying, 'Here's my apartment and the rooms. I'm renting this place, and here's the contents.' It can save some time [and help] in determining how much you need," Stephenson said. Plus, those pictures can also serve as evidence should you ever need to file a claim.
Limits and riders
Most insurance companies won't offer renter's insurance unless you have a minimum amount of valuables. Most policies won't be written unless you have $15,000 worth of stuff. That may sound like a large sum, but when you add up the cost of all your possessions -- clothes, furniture, electronics -- it can add up quickly.
Additionally, specific valuables may require additional coverage at an extra cost. Chrissy Nigro, owner of Philadelphia-based Nigro Insurance Agency, pays $36 a month to insure a special $35,000 piece of jewelry. Expensive items will need to be appraised separately, and rates will differ.
"Unfortunately every carrier has their own formula to determine the premium," Nigro said. Double-check with your agent on any rare or noteworthy items you own to make sure they're covered under your regular policy.
Is it worth it?
In many cases, the only way you're going to get reimbursed for your valuables in the event of theft, fire, or flood is to have the right insurance. Some renters may think their landlord's insurance will cover them -- that's a myth. You're responsible for your own belongings.
Likewise, if someone gets injured due to your negligence, your landlord's insurance won't cover you, either. Liability insurance comes with or can be bundled with rental insurance plans, usually for a low cost.
"Get as much as you can afford, based on how frequently you have people over," Simeone said.
If you work from home, let your insurance agent know. If you have a home office, you may need an additional business policy to cover business-related items, says Nigro.
Costs
There are two types of insurance: replacement and actual value.
Replacement insurance is more expensive and covers the full amount needed to replace the item.
Actual value insurance costs less and insures the item for only its depreciated value.
If you want to cut costs, most insurance providers will give you a discount by bundling other insurance, such as for auto. Some pet breeds may also increase your costs.
While actual costs vary by location, the national average cost of renter's insurance is $187, according to a 2015 study by the National Association of Insurance Commissioners.
The post Renter's Insurance: Buy What You Need, Don't Buy Too Much appeared first on Real Estate News and Advice - realtor.com.