Porch Life: Banish the Bugs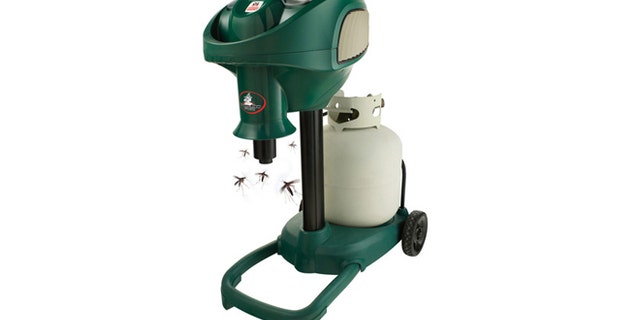 Let's face it, the sound of a bug zapper is rather gruesome, and that blue glow is just plain weird; the whole thing is downright tacky. Surely there must be better ways to keep the bugs away than the insect equivalent of the electric chair. I poked around to find solutions for keeping your porch pest free, ranging from the very effective to the potential myths.
Put up a bat house
This solution is not for everyone, but bats are incredibly good for your gardens and outdoor areas, because they feast on bugs, often eating two-thirds of their body weight in insects every day. Bats eat so many bugs that they've been a boon to farmers, reducing the need for pesticides.
Hang a bird feeder
Birds also like to feast on bugs, so attract them to your yard by hanging bird feeders in both the front and the back of your house.
Add a screen
Screening your porch is a no-brainer. One tip that's not so obvious: Screen underneath the porch, as well as around the sides, so the little buggers can't crawl up from underneath.
There are a few basic options for screens:
-The most common approach is to staple the screening on and cover the edges with wood trim.
-Removable screen panels also can be installed inside each one of the wooden frames. In the off-season, these can be replaced with storm windows to transform the screened-in porch into a Florida room.
-New high-tech options are motorized and hide in the ceiling when not in use.
-Custom retractable screens roll into their own housing unit, much like a window shade rolls up.
Get rid of still water
Make sure you don't have any standing water around your yard, be it a still pond, puddle, birdbath or that garbage can lid you forgot about. If you have a fountain or another source of water, make sure it's always moving. This will keep mosquitos from breeding.
Cover food
When dining al fresco, prevent the bugs from joining you for dinner by placing netted covers over your food.
Light citronella candles
Citronella oil is extracted from Cymbopogon nardus, a grass. The citronella scent is a natural way to repel the bugs. Buy several to put around the perimeter of your porch. Be sure to keep the wick trimmed and the candles covered when not in use.
Create a breeze
Keep the bugs away with the breeze provided by a stylish outdoor fan tower. Outdoor ceiling fans also help.
Paint the ceiling Haint Blue
The blue ceiling is a bit of a rural myth; the thought behind it was that bugs would get confused and think the porch ceiling was the sky. It was also said to ward off ghosts, and Sherwin-Williams' Haint Blue paint is named after the ghosts of the Afro-Caribbean legends. Whether it works or not, it's a charming antique touch to add to your porch and an interesting conversation starter.
Set a trap
Insect traps do a good job of keeping the mosquitos away without making that awful zapping noise. I didn't test this one to see if it could cover the 1-acre area it claims to, but it took care of a postage-stamp-size backyard.
Use a fly swatter. This tried and true method gets rid of pesky insects one at a time.
More:
Full Story and Photos on Houzz
Screen the Porch for More Living Room All Year
Browse Thousands of Porch Designs