Pending Home Sales Near Their Lowest Point in 2015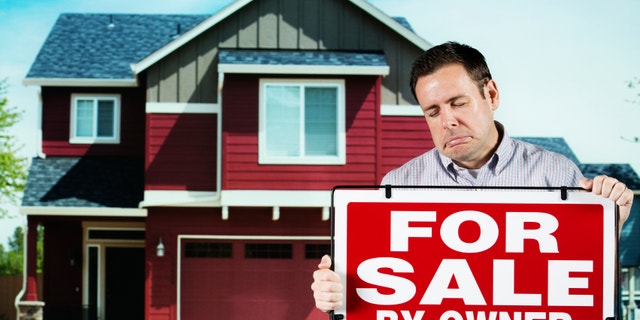 Is the real estate streak of 2015 finally fizzling? The Pending Home Sales Index from the National Association of Realtors, which measures homes under contract but not yet sold, reported a 2.3% decline in sales from August to September. That's a steeper decline than the July to August drop of 1.4%.
Even the red hot Western markets in California and Denver took a hit. Well, a small hit. Maybe just a tap. Pending home sales were down just 0.2%.
"The West was barely down and remained the strongest year-over-year," says Jonathan Smoke, chief economist of realtor.com. Those markets continue to show a lot of demand, and lightning-speed sales, on our site. "Pent-up demand in the West is preventing the third quarter economic malaise impacting the rest of the country," he says.
But homeowners shouldn't be upset. Despite the fact that prices just hit their lowest mark in 2015 since January (when prospective buyers were just too chilly to hit the open houses), they're still higher year-over-year, as they have been for 13 straight months now. But while August's prices were 6.1% above August 2014, September's prices were only 3% above the previous year. Among the regions, only the South saw a decline in year-over-year sales, but that was a nearly negligible 0.1%.
We know some of the reasons, since they've been dogging the market for the last couple of months. There's the seasonal factor (September is usually not prime buying time). Then there's the fallout from August's stock market fluctuation. And a lack of entry-level priced housing hasn't helped matters. With construction permits down in September from August, we're not looking for a wild increase in inventory any time soon, either. Pending home sales are down, in other words, because there just aren't that many homes to buy.
Smoke doesn't see the downward trend continuing. "Looking forward, the quarter may have been just a pause in this year's growth in sales, as housing fundamentals remain very strong," he says.
Those fundamentals include a good pace of job creation (though not as good as the spring). Consumer confidence and sentiment have waned some, but consumers are still buying "big ticket items like automobiles, and their plans to purchase a home in the next six months are at their highest level this year and much higher than this time last fall," says Smoke.
He says the market should remain robust for the rest of the year, but spring, as usual, will likely make the market blossom again.
"The spring is poised to see a substantial uptick in demand based on the stated plans of would-be buyers," Smoke says, "but the key question is if there will be enough supply to fulfill it."
Regional breakdown:
Northeast: down 4% to 89.6 in September, 3.9% above a year ago
Midwest: down 2.5% to 104.7 in September, 4.3% above a year ago
South: down 2.6% to 118.3 in September, 0.1% below a year ago
West: down 0.2% to 104.4 in September, 6.6% above a year ago