Open Houses Are Kinda Like First Dates: Here's How to Know If They're The One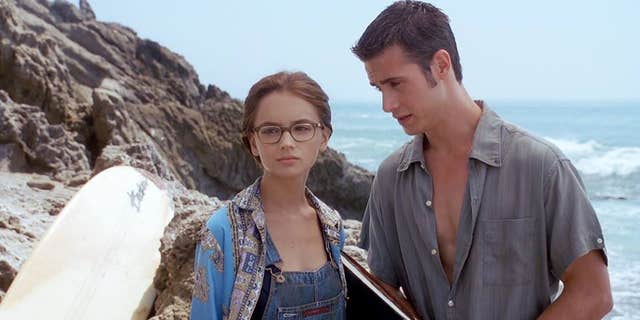 House hunting is a deeply emotional experience that often starts out exciting but might wind through multiple disappointments before you find The One. Kinda sounds like dating. Weird, right?
And if house hunting is like dating, then open houses are most definitely the first date. You get all the feels. You ask yourself, "Could I really do this?" And, if you're lucky, you score a second date -- which maybe, eventually leads to a long-term relationship.
But how do you really know you're pursuing the right relationship when the first date is about both of you putting on your best face? How do you think critically without pushing away the potential one of your dreams? How do you know whether it's love at first sight -- or you've been blinded by lust?
1. Do some stalking recon
You wouldn't go on a first date without doing a little research on Facebook or Google, would you? You'd check to see if you have any mutual friends, you'd scan their resume on LinkedIn, or maybe you'd see if they've tweeted about your date or when they were last active on OkCupid.
The same goes for open houses. You want to know what they're all about. Have they had work done? Have the previous owners taken good care of them? Do any mutual friends live in the neighborhood? This is your chance to peek under the hood and really get a feel for the place. Seriously: Either beforehand or at the open house, Google the address, check out property tax records, or search on PropertyShark and see what comes up. Play investigator as much as possible so you aren't caught by surprise if the home seems a little … different from how it appeared in the online listing.
2. Is beauty only skin-deep?
So, they're gorgeous. Just like you melt for the hair, the eyes, the smile, you go gaga over the ambient lighting, the colorful accents, and the four-poster wrought-iron bed. But does that attractiveness go down to the core, or is it all just staging?
Try to picture the place without those flashy details. Still swooning? Now, picture it crammed with your own stuff. (Bring a tape measure and measurements of your own furniture to verify everything will fit.) Is that new coat of paint in the bathroom just makeup to cover a leak? Look for distress in the foundation that might give way to what you're actually going to wake up to in the morning. Take a deep breath -- literally: Are those fresh flowers covering up troublesome odors? Ask questions of the listing agent if anything seems amiss.
While you can't ask a first date for a blood test and tax returns, you can thoroughly inspect a house. Open the kitchen drawers, the cabinets, and the closets; run the faucets; and look under sinks. This is your chance to get a feel for the place and how it works with your lifestyle. Does it meet your everyday needs and desires, or is it just fun for a weekend fling?
3. Can you handle a fixer-upper?
Sometimes outward appearances (that outdated goatee! those unwalkable stilettos!) mask an inner charm that, with a little work, you could bring to the fore. A coat of paint, some electrical work, a whole new roof, maybe a gut reno next year…
But do you really want to do all that work? Can you afford contractors and handymen? Could you live there during the work? Is it worth the cost and effort in the end? Maybe! If so, rock on: Homes that need work can be more affordable. If not, well, keep looking for the turnkey one that meets your needs and wants now -- not later. Just remember: It's not you -- it's them.
4. Be inquisitive -- nosy, even!
You've done the Googling; you've tried to look past their appearance and into their soul. But at some point, you're going to have to speak actual words to a live human being. This is where first-date psychology comes in: You want to ask questions that will elicit telling answers and imply interest. At the same time, you don't want to go overboard. Take care that your queries don't come across as uptight or critical -- you want the sellers to want you just as much as you want them -- or that you've fallen so head over heels for the place that you're a pushover.
You're going to have to answer questions, too. Be truthful and enthusiastic; but, again, don't be so enthusiastic that you can be, uh, taken advantage of. Remember: poker face! Especially in a competitive market, you want to keep your thoughts to yourself until it's time to negotiate a deal.
Above all, use your brain but trust your gut. Give yourself some time to think things over and evaluate how you really feel. Home buying (and romance) are risks that make you feel vulnerable and scared. But when you find The One, you'll know it was all worth it.
5. Don't get seduced by the competition
It's smart to keep your ears open to what other folks at the open house are saying. They may note things about the home or neighborhood that you hadn't yet noticed.
But even if others are swooning, be careful not to get swept up in the hype. It's easy to fall for the one everyone else wants -- competition breeds desire. But all that really matters is what makes you happy. Only you and your real estate agent know your budget, your wants, your needs now -- and in the future. So use your agent as a sounding board and block out everything else. After all, you're the one who has to live with the decision.
6. Let your agent be your wingman
Speaking of your agent, feel free to bring him or her to the open house if you're uncomfortable going alone. Your agent could be either an unofficial chaperone on the "date" with you (think group hang) or the friend who's agreed to check in by phone with an option for an out if things are going awry.
Having another, professional set of eyes as you tour the home can come in handy, and your agent will likely spot things more quickly, and with a more objective approach, than you might alone. (It's always easier for us to be rational about relationships when we're not the ones in them.) Think of your agent as your best friend, your therapist, your sage parent all rolled into one. Your agent is there to help, so take advantage of it!
7. Consult your diary
Finally, keep thorough notes. (A friend once kept a spreadsheet of all the guys she dated so she could keep up with what she liked about each one -- and she's doing the exact same thing with her current house hunt.)
Take a moment during an open house to write down what you liked and what you didn't care for, just as you might excuse yourself for a moment to live-tweet a particularly embarrassing date. (A dinner date once told me he thought having pets was "inhumane." The check couldn't come fast enough.)
Take pictures or a video as you move throughout the house. (Make sure you ask before you start snapping photos -- politeness still counts.) Document how the house made you feel. This will help serve two purposes: 1) Provide a record of issues that might help you negotiate a better deal, and 2) help refresh your memory when you're making the decision about which house to buy. You probably don't need us to tell you this: You can even post the notes and images to social media and get your friends, family, and random followers to weigh in (only if you want to open those floodgates).
When you find an open house that leaves you feeling excited and wanting more, call your real estate agent and ask for a second date. You never want to rush into relationships or real estate. But if you know what you truly want, you'll be ready to fall in love.
The post Open Houses Are Kinda Like First Dates: Here's How to Know If They're The One appeared first on Real Estate News and Advice - realtor.com.