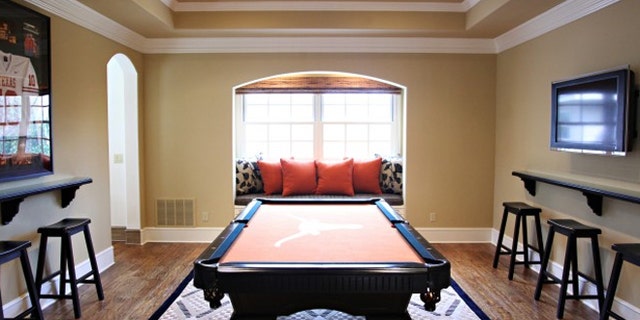 A new movement in room redesign is afoot: If you don't use a room for its original function, transform it to serve a better purpose. This concept is no more popular than with the formal dining room.
Think about your own house. When was the last time you used your formal dining room for a formal dinner? If you're like me, the answer is probably something like "Christmas 2009."

The most common repurposing of a dining room is as an office, a library or a secondary living space. If you've thought to yourself how nice it would be to have one of these spaces, and you don't really use your formal dining room anyway, here are some steps you can take to ensure the newly repurposed room becomes a showcase and doesn't look like an afterthought.
1. Decide on the new purpose for your room. Considering carefully the way you live in your home and use the current rooms. Do you need a home office or a workspace? Are you lacking a great place to store your extensive collection of books, or have you always wanted a piano but just didn't have a place for it? Now think about the underused dining room. Will that space work for what you have in mind?
2. Will you need to make structural changes? As always, the function of the room determines what you need in the space. So think about use and plan ahead accordingly. For example:

Storage: If you're designing a library or home office, you may want to work with a cabinetmaker to build bookcases or a desk storage system.
Lighting and electricity: Consider the layout of the new room and ensure that you have the proper type of lighting and access to power outlets in the right locations.
Privacy: If you're creating a home office for your burgeoning business, do you need doors for additional privacy or to be able to lock your new office?
3. Layer on decorative elements to complete the transformation. This is the part where you get to really have fun and infuse personality into your new space. Furniture, wall treatments (paint or otherwise), decorative lighting and window treatments all come into play to create the perfect environment.

Consider:

How does the look and feel of this room coordinate with the nearby rooms? I counsel clients to consider what visitors will see when they walk by the public rooms of a home. Select fabrics and colors that work with the overall decorative scheme of your home.
Make the space functional with the correct layout and furniture plan. For instance, if you're creating a music room, how many seats will you need for those house concerts? Will you need additional seating in your home office for clients? What is the best view of the room from the other public areas of the home?
What other decorative elements will complete the look? You might want additional lighting (a chandelier above a piano would have a cool Vegas vibe) or dramatic artwork.
Because this room has special meaning to you (since you're creating it from something else), don't be bashful about what you want.
Full story on Houzz: Old Dining Room, New Look
Thousands of home design photos