Nearly all homes in San Francisco cost over $1M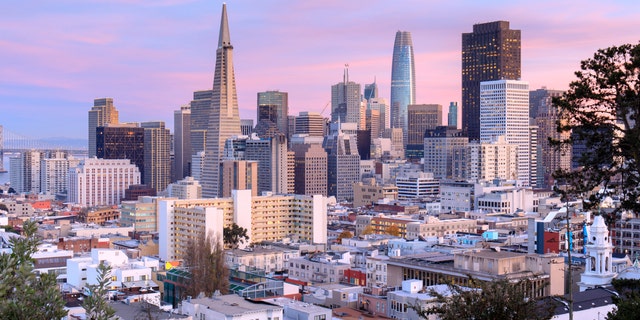 Better start saving now.
San Francisco real estate is holding strong with a new report from housing website Trulia showing 81 percent of homes in the Bay Area cost $1 million or more.
SILICON VALLEY TINY HOUSE ON SALE FOR $2.6 MILLION
The impressive price tags represent a 13.7 percent increase since October 2017 — only second to neighboring San Jose, which saw a 14.3 percent year-over-year increase.
Number three in the nationwide report on the housing markets with biggest increases is also a Bay Area city, Oakland, which saw a 5.8 percent increase.
Though San Francisco's pricey properties were not number one when it comes to increase, it does beat out San Jose for the most amount of million-dollar homes in 2018.
THIS VACANT 1-ACRE LOT IN THE BAY AREA IS SELLING FOR $15M
According to the report, throughout San Francisco, few neighborhoods even have homes listed below $1 million. Of those that do come on the market for less than $1 million, many experience bidding wars that drive the price up to the seven figure mark.
As the study points out, million-dollar homes around the country are rare – only 3.6 percent – which makes the market in California's Bay Area so impressive. Even more so when it's taken into consideration that only 24 percent of San Francisco homes were worth $1 million or more in 2012, according to Market Watch.
FOLLOW US ON FACEBOOK FOR MORE FOX LIFESTYLE NEWS
Post-recession, the Golden State has seen a massive increase in property prices especially in San Francisco because of its limited size and boom in those working in tech that are able to, and want to, buy homes.
However, the expensive housing seems to be true of the entire state — and will likely remain that way. Of the metro areas listed for largest increases in million-dollar homes, seven were in California.